Whether you're starting a new business or looking to elevate your existing company, the first thing you should do is define your market size. Knowing your market size will help you evaluate your profit potential and set your revenue goals. Not to mention how critical it becomes when you need to attract third parties to fund your business. The market size for your startup is one of the numbers every investor expects to see on the very first slide of your pitch deck.
Of course, you can't just put a random figure and call it a day in the hope that someone will find it convincing. But how to determine market size for a startup correctly? That's where Total Addressable Market (TAM), Served Addressable Market (SAM), and Serviceable Obtainable Market (SOM) come into play. Let us show you how to conduct market size analysis using the TAM, SAM, SOM of your startup, and back things up with a working example.
Defining the Market Size on a Real-Life Example
Wendy's Team is one of the projects we did at Demigos. It is a startup that offers a diverse range of high-quality, affordable home care for seniors. As a provider of non-skilled in-home care services, Wendy's Team helps its clients with shopping, pet care, cooking, housekeeping. We're going to show you how to define the market size of a startup with Wendy's Team as an example. But first, let's take a closer look at TAM, SAM, and SOM.
Read more details on how to develop a custom software solution for home care business and how much does it cost to build an app prototype.
TAM - Total Addressable Market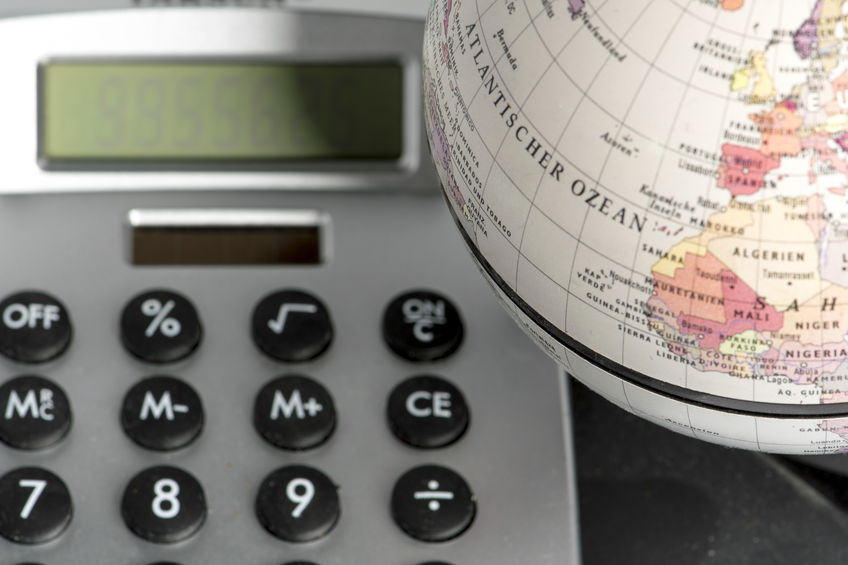 The total addressable market is the number of clients or the amount of profit a business can theoretically reach. Why theoretically? Because without unlimited resources and the absence of competition, this number is unattainable. However, TAM is a crucial part of your startup pitch for at least two reasons:
It is a foundation for SAM and SOM.

It can identify how big your market is and set the direction for the further growth of your business.
There are several ways to calculate a TAM:
External analysis. It is the fastest way to find your TAM. Within this method, you rely on the ready-made market size calculations. Gartner, Forrester, or IDC are the best resources for finding your TAM. Yet, the biggest drawback of this method is that you can't track the entire calculation process.

Top-down analysis. True to its name, top-down analysis implies that you start with the most significant estimate and then eliminate all the unnecessary segments. For example, if your company offers cucumber delivery in the US, you should begin to market sizing with the following steps:
Learn how much an average household in the US spends on fruits and vegetables every year.

Reduce the given estimate to only those people who might be interested in fruits and vegetable delivery services.

Since not all fruits and vegetables that your customers purchase are cucumbers, you should reduce your estimate accordingly.
Bottom-up analysis. As the name implies, bottom-up analysis is the exact opposite of the top-down approach. You start with a comparatively small data unit — price per item, hourly rate, etc. — and then use it to uncover your TAM. The bottom-up method is applicable for global total addressable market sizing, where external factors vary from country to country. For your cucumber delivery company, the process will be the following:
Define the price for a single cucumber in the given area.

Define how many cucumbers your customers consume within a specific time frame and multiply this number by the price.

Define how many consumers can you reach and multiply it by the number from 2.
Value theory. Often used for new features added to existing products and newly created products, value theory is mainly based on guesswork. To estimate your market size using this method, it is critical to determine your product value and what pricing can capture it.
The TAM of Wendy's Team
We used the external analysis method to find the TAM of Wendy's Team. The statistics were sourced from the home healthcare industry growth report (2019-2026). All the estimations — which you can find in this report — were made through the following market niches:
Equipment (therapeutic, diagnostic, mobility assist)

Services (unskilled home care, rehabilitation, respiratory therapy services, infusion therapy services, telemetry)
Regions (that's what we mean by "global"):
North America

Europe

Asia Pacific

Latin America

Middle East & Africa
According to the research, the global home healthcare market size reached $305.78 billion in 2018. Furthermore, it is anticipated to grow by 7.8% over 2019-2026.
The statistics found in the report reveals several factors to increase the home healthcare market size:
The percentage of older adults amounts to about 13% of the global population.

The amount of elderly population is expected to increase by 3% annually.

Being prone to chronic diseases, older people are frequent users of healthcare services (more than one chronic condition in 65% and more than three in 43%).

Home healthcare services are much more budget-friendly than average hospital stay. The difference in price amounts to 52%.
Given that, the TAM of Wendy's Team is $305.78 billion, and this number will increase dramatically.
Read also our detailed guide on how to build senior housing management software and customized billing software development.
SAM - Served Addressable Market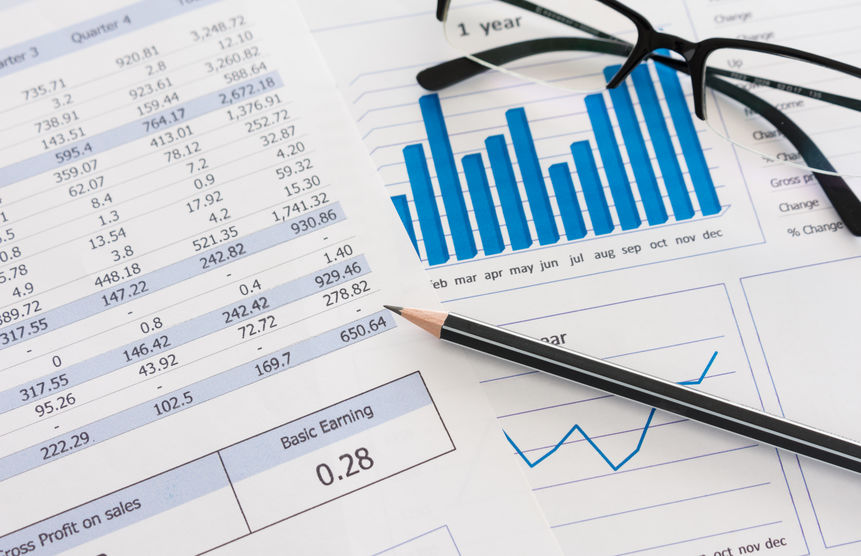 Served addressable market is the portion of TAM with external factors (culture, market competition, geography, local regulations, etc.) taken into account.
Also known as a segmented addressable market, SAM allows you to split your target customers into sub-markets based on the product or service type. For example, if you sell bikes, you will divide your market into men, women, children, which will then split into professional, amateur riders, etc.
While a TAM is unlikely to obtain, capturing a SAM is possible for a business in the long term.
The SAM of Wendy's Team
When defining the market size of Wendy's Team, we've taken into account three major factors to lower their SAM:
Geography. The company operates only in the US.

Positioning. Currently, Wendy's Team positions itself as a provider of unskilled home care services.

Competition. According to LexisNexis Risk Solutions and their annual list of the leading US home health and hospice providers, the major competitors of Wendy's Team are Kindred Healthcare, Amedisys, LHC Group, Encompass Home Health & Hospice, and Accentcare.
Using the data provided by LexisNexis Risk Solutions and Yahoo Finance, we've generated a list of five major players with their market share and annual revenue. As shown in the table below, they share 20.30% on the US home health care market and generate $14.46 billion in total.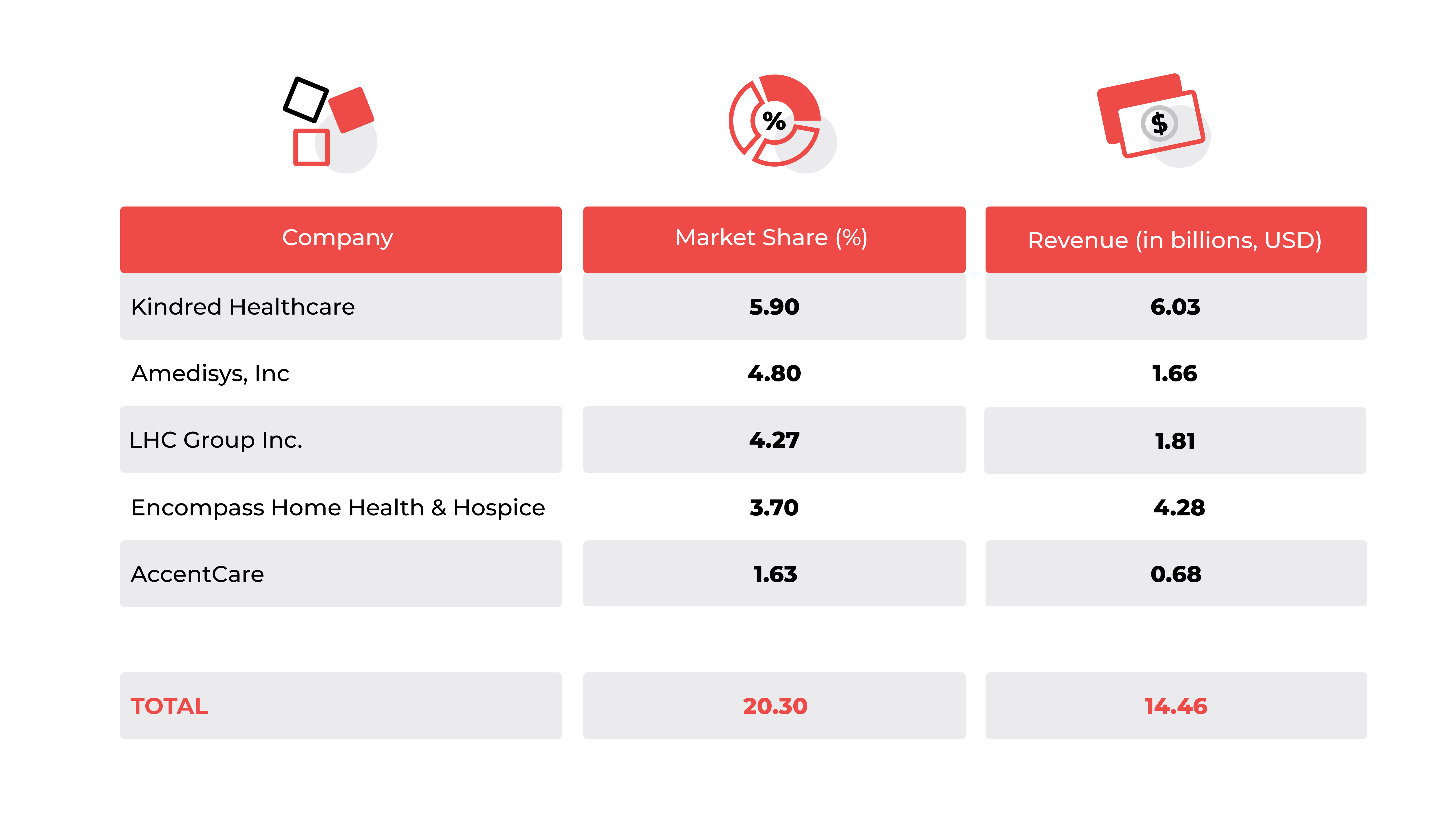 Given all that, we can assume that the SAM of Wendy's Team is $71.25 billion.
SOM - Serviceable Obtainable Market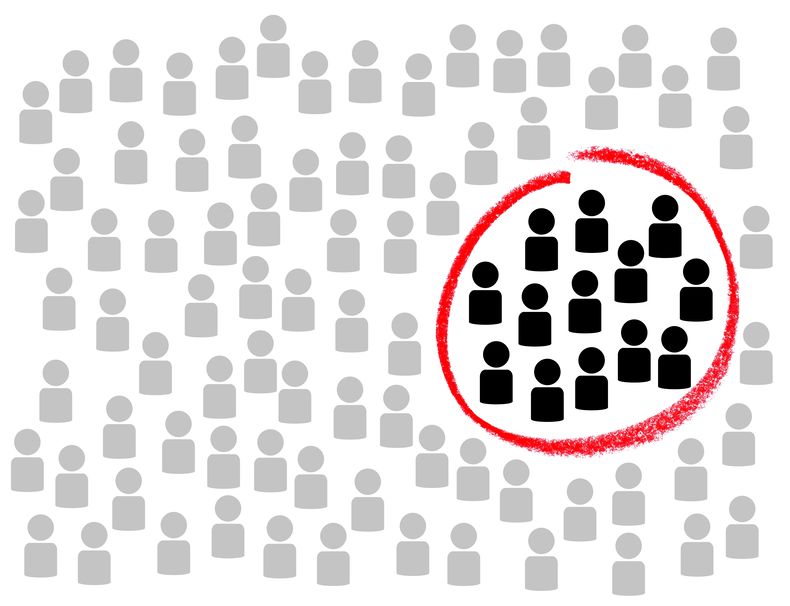 The final stage of market sizing is finding a serviceable obtainable market. It is the fraction of SAM you can realistically achieve within a relatively short period. To calculate your serviceable obtainable market, you should take into account the existing resources of your company.
Evaluating resources requires analyzing the internal financial and human resources data of your startup to see its revenue and growth dynamics. We also recommend looking at industry forecasts, partnership opportunities, and the growth strategy of your company — all of them might affect your market size considerably.
The SOM of Wendy's Team
Wendy's Team is planning to grow through building a partnership with:
Midsize and large senior living communities, which are more than 5,000 in the US.

Midsize and large healthcare systems, which will decrease readmission rates through the partnership with Wendy's Team.
Assuming that a partnership with senior living communities and healthcare systems is a sure-fire strategy to grow, this will positively affect their collaboration with insurance companies and getting funding from the government.
Given that, Wendy's Team plans to increase its revenue by 100% each year, which will help them reach $340 million in 10 years. So, its SOM is $340 million.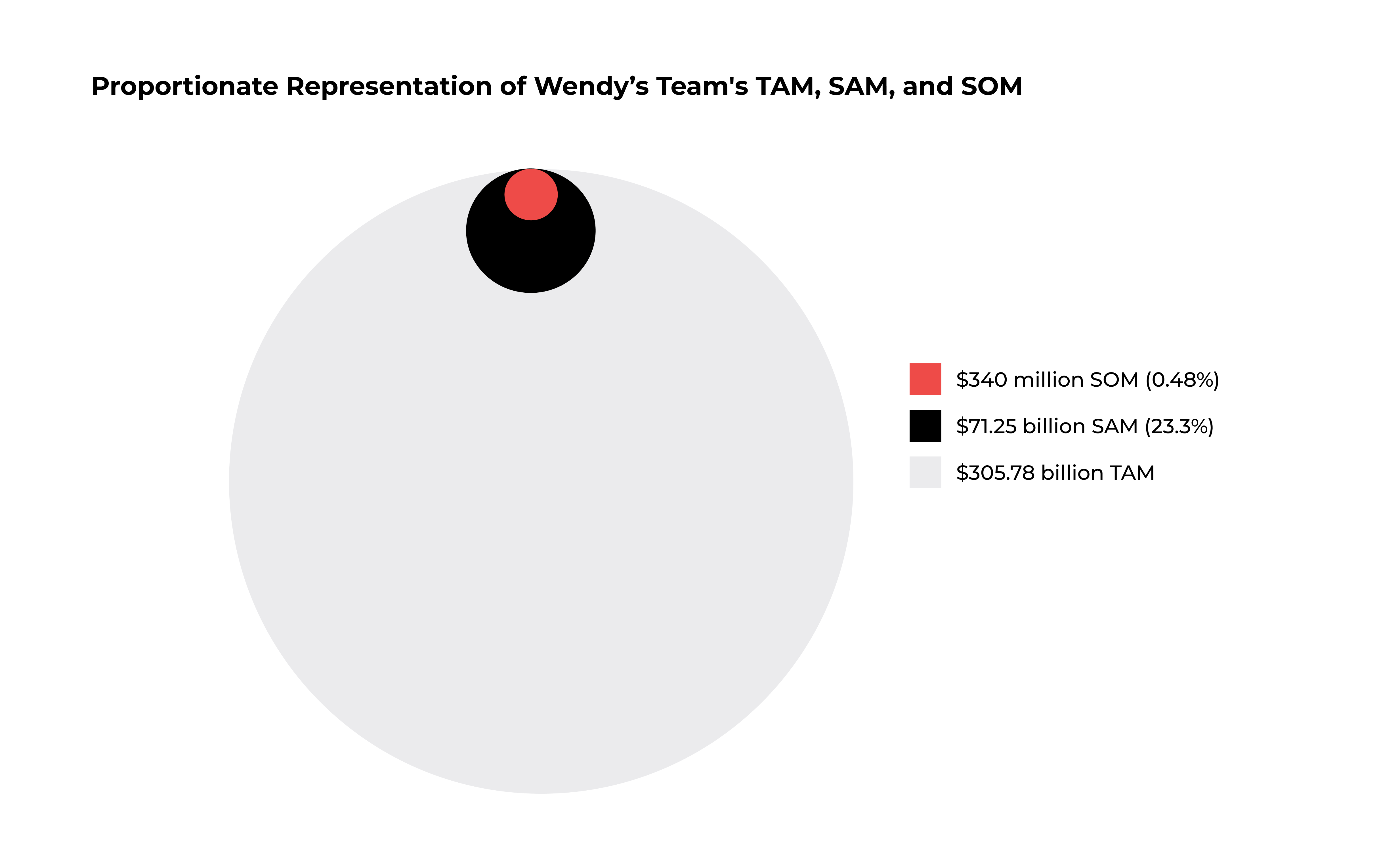 Read how we developed an agri commodity marketplace from scratch.
Conclusion
Market sizing plays a crucial role, whether you are looking to create a business plan for your startup or launch a new product. Though there are a plethora of ways to do it, working through TAM, SOM and SAM will allow you to find an accurate figure. Basically, defining your TAM, SAM, and SOM for your startup will give you answers to three primary market sizing questions:
How big is the largest possible market?

What proportion of that market fits you?

What proportion of that market can you reach?
We see with Wendy's Team that its SAM is 23.3% of its TAM, and similarly, its SOM is 0.48%. The large gap between SAM and TAM and the smaller one between SAM and SOM reveals that:
Wendy's Team is growing rapidly.

It has the potential for further growth, making this startup attractive to investors.
Defining your start-up market size is a small step that can make a huge difference to your startup. And if you want to know the ins and outs of building a successful business, subscribe to our blog and get useful information as soon as it appears on our website!