We are leaders in
AGETECH
Solutions Development
Demigos develops AgeTech software solutions that help senior care companies to transform their services. We create custom senior living software solutions, and we're experts in adapting digital solutions to meet the aging population's long-term care needs and their loved ones. If you're looking to build a streamlined IT system for senior living facilities or develop a software infrastructure for a new AgeTech wearable device, at Demigos, we're leaders in this field.
Who are
our clients in AgeTech

and elderly care businesses?
Demigos builds custom software solutions for AgeTech startups, in-home care businesses, senior living facilities, hospitals, and skilled nursing facilities. We work together with you as a technical partner to develop and implement AgeTech solutions. Our goal is to streamline existing processes at senior care organizations while creating a positive user experience for seniors and their loved ones.
We have over 5 years of successful experience building complex solutions, including:
At Demigos, we understand the challenges of adapting digital solutions to meet the needs of the senior population. Our solutions are tailored to you, built with cutting-edge technology, and take into account HIPAA and GDPR considerations. Custom senior living software solutions we've built for clients in the past received positive feedback after third-party security audits, and we're confident we can deliver on value for you.
AgeTech startups
In-home care agencies
Independent living facilities
Assisted living facilities
AgeTech ISVs
Skilled Nursing and Hospice facilities
Hospitals & hospital systems
Wendy Tong


Advisor in healthcare and AgeTech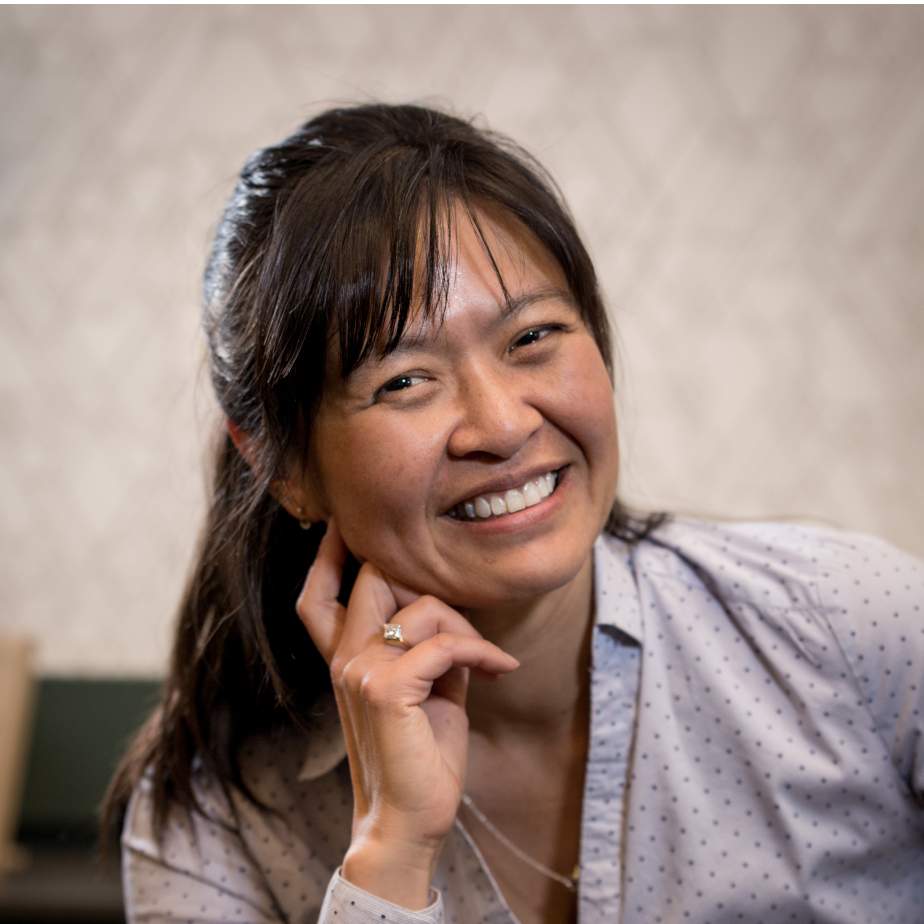 Meet Wendy
With my medical experience and Demigos' capability, we're building complex IT products that meet and exceed the AgeTech market's needs. We're excited to share our solutions and see its positive impact.
About Wendy
Wendy has held administrative and leadership positions in the military, hospital systems, and managed care (health insurance). Wendy has served as Chief Medical Officer overseeing the Medicaid (government-financed health plan) for Anthem Blue Cross. As a Founder and CEO at a senior care company and physician executive in a large nationwide corporation, Wendy advises Demigos on the most impactful IT solutions for the age tech market.
View LinkedIn profile
Do you want to
get a free
consultation for your AgeTech project?
Our roadmap

to successful Age Tech software development
Analyse business needs and goals
We understand the importance of defining key business objectives when we develop software for the healthtech field. Our partnership with you begins by identifying the pain points of your business and focusing on how they can be addressed by custom IT solutions.
Build a product vision and roadmap
We create a product vision and roadmap for you, using detailed business analysis and product prototyping.
Build a product
The Demigos team believes that successful medical software development should be agile, so we deliver results every 2 weeks.
Receive feedback and optimize
The best indicator of our success is when your clients love the product we've developed. That's why we carefully listen to your clients' feedback and use that to optimize our product to reach your business goals and meet your objectives.
Our
AgeTech

product options

We know how transformative AgeTech solutions are for senior care organizations. Here's what our custom senior living software solutions offer:
Assessments and Care Planning
Put your clients first with a range of digital assessments that help you build a client-centered care plan tailored to their needs. By adding digital care plans, you'll understand clients better and create effective technology solutions for senior caregivers and medical personnel to match their skill sets with clients.
Caregivers workload planning and scheduling
The ability to provide flexibility to care workers when building their schedule increases their satisfaction and efficiency. AgeTech solutions enable you to plan resources and recruitment better.
Software infrastructure for IoT devices
There are many wearable devices and in-home sensors that help measure a senior's physical well-being, whether they are at home or in a senior living facility. Collecting data is only one part of the process. Processing data to properly maximize its value is crucial.
Video analysis
Using video analysis technology in senior care facilities, staff can monitor how residents are doing when they aren't with a resident. A system can immediately alert you to a potential problem or emergencies. Staff can view short looped videos of "anomalies" such as falls, stumbles, cries, or shouts, along with a customizable daily summary of activities to help manage long-term care.
Care management systems
A care management system brings a suite of products that integrate data from all sources. This could include:
Stratifying patient risk

Organizing patient intake
Measure care team performance.
Managing patients through comprehensive care coordination
Connection with family
Families want to know how their loved ones are doing. Sending information about their daily activities, mediation and meal updates, and physical and emotional well-being helps families stay connected. IT solutions in AgeTech, such as a software infrastructure consisting of web and mobile applications enable you to do this seamlessly and provide families with peace of mind.
Frequently Asked Questions
Software for your senior living facility gives you the ability to streamline your operations, minimize your expenses, and provide better service to your residents. Collecting and processing data opens you the possibility to build new products and solidify your industry position.
Before we can accurately answer, there are some questions we'd need to explore based on your needs as it depends on your goal and how you plan to use the system. Custom healthcare solutions are more flexible than off-the-shelf solutions. You are not limited to specific functionalities and can get a tailored product to your needs. That's an investment for your organization's future. If you're interested in learning more, drop us a message, and our AgeTech IT consulting team can help you pick the right option!
That depends on your task. We usually do fixed-price or time & materials projects. In both cases, the budget depends on the scope of a product. Our projects vary from small 1-2 months MVPs to larger projects, where we allocate teams for 1-2 years and more. Contact us for details.
Yes, we build AgeTech digital systems, which are HIPAA and GDPR compliant.
Do you want to
receive useful content
about innovation in healthcare & healthtech?
CONTACT US
Do you have a project in mind? Let's discuss!