Healthcare customer relationship management (CRM) software enhances the relationships between medical organizations and their patients. This results in higher levels of patient satisfaction and more effective care delivery. Given such benefits, it's not surprising that custom healthcare CRM development is in high demand.
As a top-rated developer focusing on healthtech, Demigos has strong expertise in medical software development and implementation. In this article, we'll take a deep dive into market technology trends in healthcare CRM and discuss the main benefits and features of healthcare CRM software.
What is a healthcare CRM platform?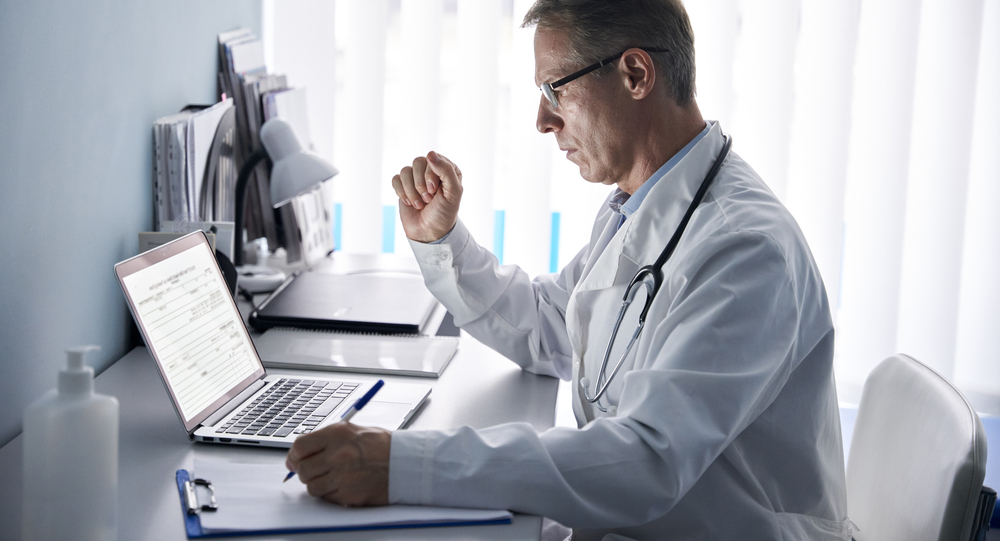 The main purpose of CRM in any industry is to improve customer service and management. In addition, a CRM often organizes interactions with team members, departments, agencies, and firms.
CRM in healthcare is based on a similar idea and focuses on patient relationship management. In particular, healthcare CRM software is used to promote medical services and sales, including referrals, lab services, and pharmaceuticals. CRM can also facilitate clinic outreach and help attract more patients. Finally, it streamlines the delivery of medical services, improves appointment management, and optimizes doctors' schedules.
Read also: How to Build a Custom Pharmaceutical Software Solutions
Healthcare CRM software trends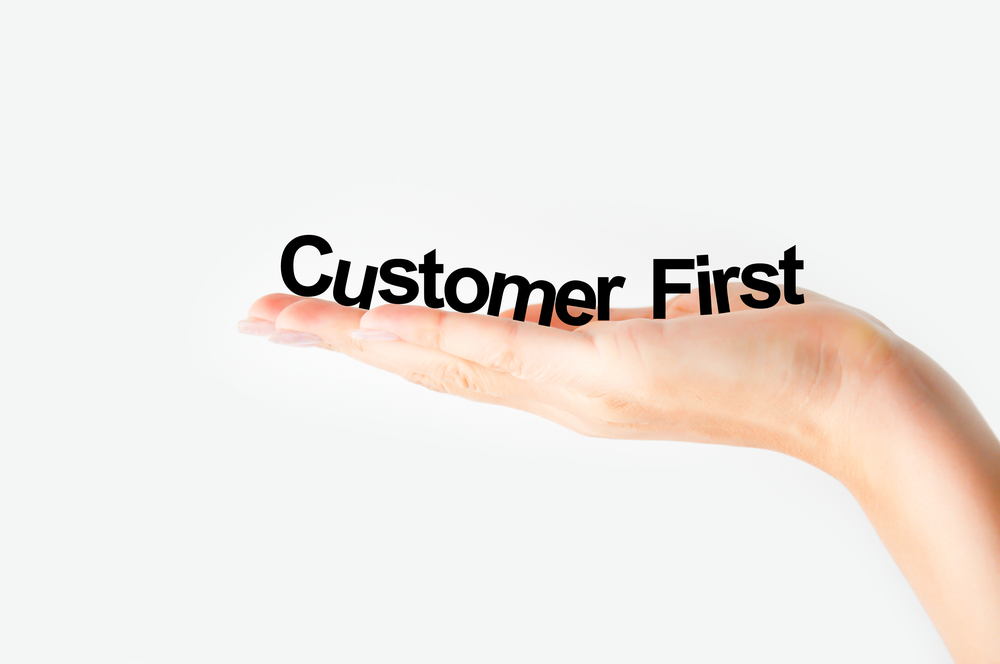 Advances in technology, the shift toward patient-centered care, and the rising demand for data analytics are the key factors driving the growth of the global healthcare CRM market. Researchers expect that it will reach $21.46 billion by 2025 — 2.4 times its value in 2018.
Let's take a closer look at the key trends influencing medical practice CRM development today:
Technological advances. Artificial intelligence (AI) and the Internet of Medical Things (IoMT) are both being increasingly used in the medical industry. When building custom healthcare CRM software, development teams often leverage these technologies to enable effective process automation and advanced analytics.

Remote care delivery. The COVID-19 pandemic and enforced social distancing have resulted in fewer physical interactions between individual patients and physicians. This, in turn, has led to the rapid adoption of tools for remote care delivery and patient monitoring. Modern CRMs have features for appointment scheduling and remote communication, and also easily integrate with telehealth platforms and medical wearables.

A focus on patient experience. A better patient experience helps medical practices and clinics retain more patients and compete with other organizations. CRM systems often allow healthcare facilities to provide timely communication and collect patient feedback, leading to stronger patient relationships and increased loyalty.

Customized care. Personalized care logically stems from a focus on patient experience. Modern CRMs provide complete visibility into patient interactions, allowing medical practices and clinics to segment patients based on different criteria and customize service offerings.

Data analytics. With the growing use of medtech, organizations have access to an increasing amount of data. Today, along with data consolidation and structuring, CRMs employ data analytics to give medical managers insights into patient experience and behavior.
Tough competition in the healthcare sector and the rise of medtech have led to the popularity of all-in-one CRM software solutions. As a result, custom medical practice CRMs are becoming more complex systems that go far beyond their original functionality. For example, they can integrate with social media, support invoicing and payment, and enable communication between employees.
Read also: Data Visualization in the Healthcare Industry
Medical CRM development should be in line with both market trends and patient expectations to bring you the most benefits.
Let's look at these benefits in more detail.
The benefits of a healthcare CRM system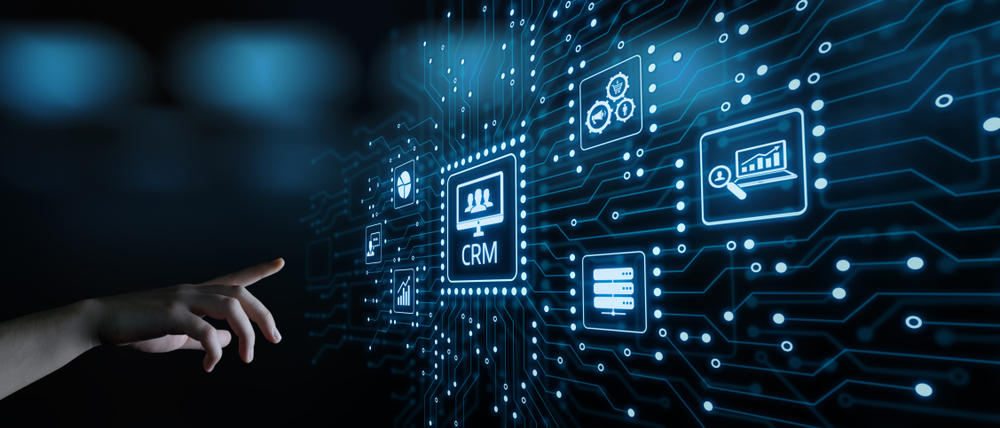 Custom CRM software for healthcare gives clinics a better understanding of their patients and a more comprehensive view of the patient journey. Here are the benefits that healthcare companies unlock with CRMs.
Improved workflows and task automation
A CRM serves as a synchronized database and centralized tool for interaction between medical staff and patients. When patients come to a clinic, nurses can see all their data on a single dashboard, which allows them to address patient needs faster.
Additionally, CRMs offer rich functionality for automating routine tasks such as payments, appointment management, and patient notifications. CRMs can also remind patients about upcoming appointments, which helps cut the number of late arrivals or no-shows.
Automation tools also free up medical staff for more important tasks and reduce the risk of human error.
Better care delivery
Data consolidation and a birds-eye view of all patient interactions mean clinics can learn more about patient needs, identify behavior patterns, and personalize their services. CRMs synchronize health records shared between nurses, physicians, and other personnel, which results in a more efficient and timely response to patient inquiries.
CRMs also help physicians make faster diagnoses, identify recurring issues, and provide proactive treatment. What's more, CRMs allow clinics to better care for patients with chronic health conditions through integration with wearable devices for remote patient monitoring and automated reminders for checkups and routine tests.
Enhanced patient management
CRMs help avoid administrative errors and poor management of patient records. Each patient has a profile with contact information, health records, treatment history, and appointments. CRM software uses pre-configured templates to create patient profiles, minimizing the risk of incomplete data or wrong entry.
CRMs automatically update records in real time, so medical staff can be sure that they're working with the most recent patient data. Additionally, CRMs usually integrate with electronic health record (EHR) systems for data consolidation and consistency.
Effective marketing
A CRM system makes it easier to attract new patients through social media, emails, and other communication channels. Moreover, CRMs help you track referrals and retain existing patients with precision marketing. For example, clinics can deliver personalized discounts or send birthday greetings based on patient data.
AI-powered CRMs can also analyze the performance of your marketing campaigns and improve your strategy.
A holistic view of your business
CRMs can generate useful insights into your performance.
A CRM platform collects and processes a massive amount of data from multiple sources, so it can become an effective tool for business analysis. With the help of CRM, you can assess your expenditures and KPIs and calculate the ROI of a campaign to attract new patients. Additionally, you can collect patient feedback regarding their experience and satisfaction with your service.
CRM adoption is advantageous for medical organizations of any size. If you develop your own healthcare CRM software, you can choose only those features that will address your needs and leave well-established business processes intact.
Key features of healthcare CRM software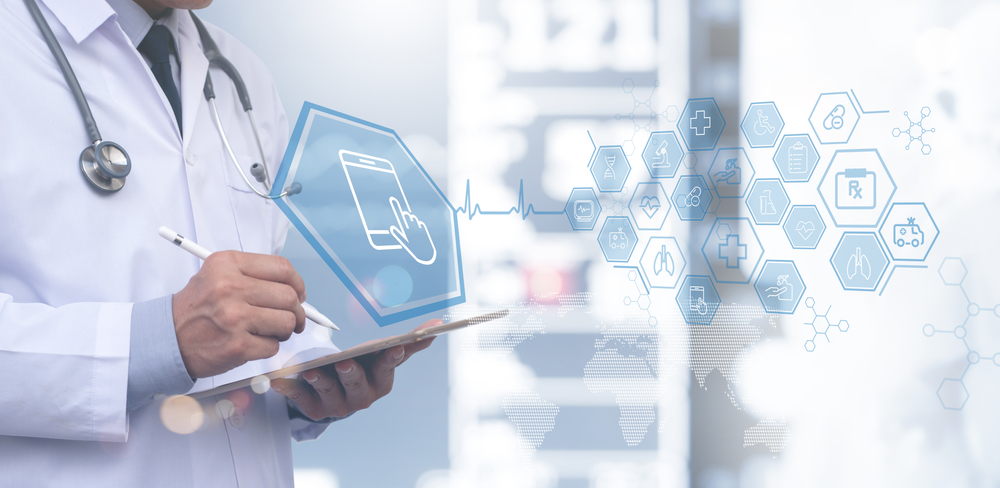 A typical CRM system will offer customer data management, communication, task management (including scheduling and notifications), reporting, and analytics. Each of these functions can have dozens of smaller features that will largely depend on your preferences.
Let's take a closer look at the main functions you should consider when building a custom healthcare CRM system.
Customer data management
The core components of customer data management are patient record keeping, consolidation, and updating. To do these things, a CRM uses two databases:
A centralized patient database. This database contains all patient information, including contact data, insurance, clinical data, analysis results, and pharmaceutical treatment.

A database of template documents. With this, medical staff can provide a patient with different forms that must be filled out in seconds. Templates also ensure that no critical data is forgotten.
Communication
This functionality includes features for direct communication between medical staff and patients, as well as features for marketing campaigns.
Call processing. CRM software should automate the processing of incoming calls. Along with displaying relevant information about the patient, available doctors, and their schedules during the call, the system can also use pre-recorded voice messages and bots.

Newsletters and mailing. CRMs should autonomously organize and customize SMS and email campaigns on special offers, promotions, and reward programs.

Patient segmentation. CRMs allow medical staff to group patients based on their behavior, demographics, treatment plans, examination results, and other criteria for more personalized service delivery and marketing.

Feedback collection. A CRM system can easily integrate with your website to access patient feedback. This data can help you fix flaws and improve your quality of service.
Task management
Task management involves assigning and tracking tasks for more efficient workflows and timely results. This functionality also includes features for better collaboration and administration.
A CRM dashboard. The dashboard allows medical staff to customize displayed data and receive real-time updates of patient data, tasks, appointments, and inventory-related information.

Appointment scheduling. CRMs automate scheduling and enable convenient appointment tracking and editing. This can include tools for labeling and filtering appointments and setting preferences.

Calendar and reminders. With CRMs, medical staff can easily manage calendar events and create automated notifications to inform doctors and patients of upcoming appointments and schedule changes.

Performance monitoring. CRMs should allow medical staff to collect performance statistics and identify demand for particular specialists or services.
Reporting and analytics
CRMs should offer features for monitoring and analyzing data from different sources in your organization.
Custom report generation. With CRMs, you can generate reports according to your needs. Some examples could be the number of patients by department, the average time spent with a doctor, and the most common diagnoses at your facility.

Tools for analytics. Analytic tools help you generate insights into your performance and avoid bottlenecks. For example, you can evaluate custom retention rates, analyze spending, and create budgets for your future marketing campaigns.
CRMs should ensure health record security and include security features such as access control and two-factor authentication.
They should also be multi-platform and cross-device, allowing medical staff to access the system or portal remotely from a desktop or mobile device.
Finally, your CRM should integrate smoothly with the systems and tools you already use, such as EHR systems, practice management software, software for resource and inventory planning, and medication management systems.
This list isn't comprehensive but aims to give you a better understanding of the core CRM features you'll need to consider when building a custom medical practice CRM.
Challenges of medical CRM development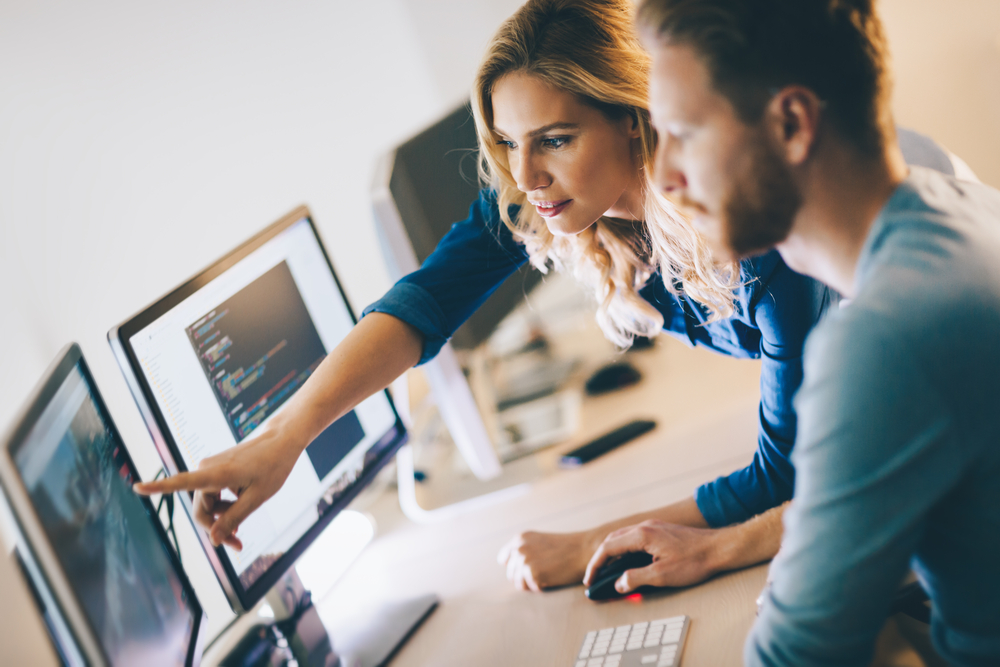 Given all its benefits, custom healthcare CRM development can seem like a perfect solution to today's patient management challenges. You can adjust the functionality to address your specific needs and improve your cybersecurity with features such as data encryption and biometric access control.
Along with tailored functionality and high customization levels, a team of professional developers can also help you with health data migration and specific integrations, no matter how complex your current IT infrastructure is.
Still, custom healthcare CRM development has several challenges.
Strict regulatory compliance. It goes without saying that CRM systems should be HIPAA-compliant, but HIPAA isn't the only standard to consider. In the US alone,
health systems and hospitals have to comply with more than 600 requirements, and navigating through them can be a daunting task.

Time and cost. Software development from scratch can be a lengthy and costly process that, unfortunately, doesn't guarantee you a perfect CRM. What's more, you often need to be involved in managing the development process to ensure that work matches your objectives.

Lack of experience. Medtech is a difficult sector for inexperienced developers as they're unfamiliar with medical industry trends and compliance requirements. As a result, they often can't apply best practices in medtech development to deliver the expected results.
Fortunately, you can overcome all these challenges with a reliable development vendor in your corner. To build a healthcare CRM system, opt for developers who are experienced in medtech and have a portfolio of developed solutions for healthcare organizations.
Finding a reliable tech partner
CRMs have become a necessity for medical practices in 2021. The healthcare CRM market is booming as the medical industry shifts toward more personalized and patient-oriented care.
With the ever-growing use of technology in healthcare, CRMs are becoming more comprehensive solutions with rich functionality. They help healthcare organizations enhance patient management, automate workflows, leverage patient data, and deliver a more personalized patient experience.
As the demands for CRM functionality grow, finding a reliable tech partner who knows how to build healthcare CRM software has become more difficult.
Demigos can be that partner for you. As a top-rated Ukrainian developer with strong expertise in healthcare software development, we can develop healthcare CRM software from the ground up without administrative headaches. Contact us today to learn more about our experience and discuss your project.