Over the last decade, Ukraine has emerged as an ever-growing hub for tech services. According to Forbes, the Ukrainian IT industry is growing by an astonishing 25,000–30,000 specialists per year. Additional research indicates that the country is home to over 4,000 tech companies.
It's only natural that Ukraine is becoming an increasingly appealing option for those looking to outsource their development.
But selecting the right provider is no easy task. How do you navigate a sea of companies that provide similar services? How do you find an agency that's the best fit for your next project?
These are great questions. A frequently overlooked component of the outsourcing process is customer reviews. Reviews can vouch for the reliability of service providers like ourselves, proving that we're worthy of addressing your development needs.
We have many such reviews showcased on Clutch, a ratings and reviews platform that publishes detailed testimonials of real B2B engagements.
What's more? We just received a Clutch award for being a top agency in Ukraine!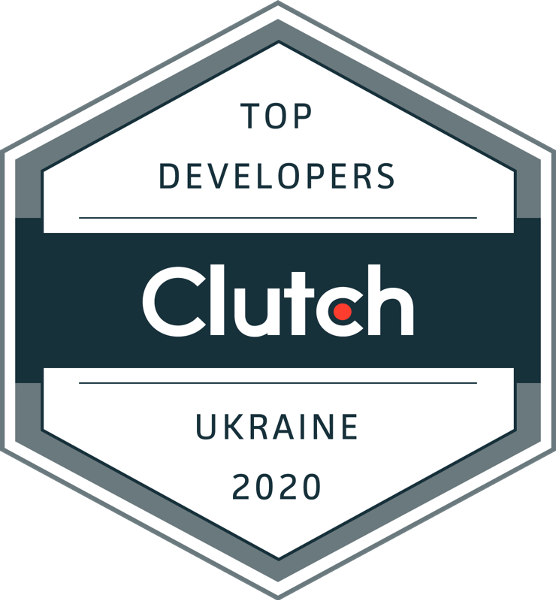 This is huge news. The Clutch team researches the thousands of tech providers in the region before ranking them for their ability to deliver. We've come out on top as a leading developer!
Demigos CEO Ivan Dunskiy could barely contain his excitement: "We feel lucky to have worked with so many great people and organizations that have helped our company earn a position as one of the top service providers in Ukraine. Our goal is to help companies and startups to grow faster and become more efficient by implementing the most suitable IT solutions for their businesses."
We all share his sentiments here at Demigos. To celebrate this happy occasion, we'd like to share a recent review with you.
In a recent engagement, we developed a web app for a firm that supports small businesses. We converted an existing WordPress plugin into a standalone product, improving its UX/UI and streamlining its functionality along the way.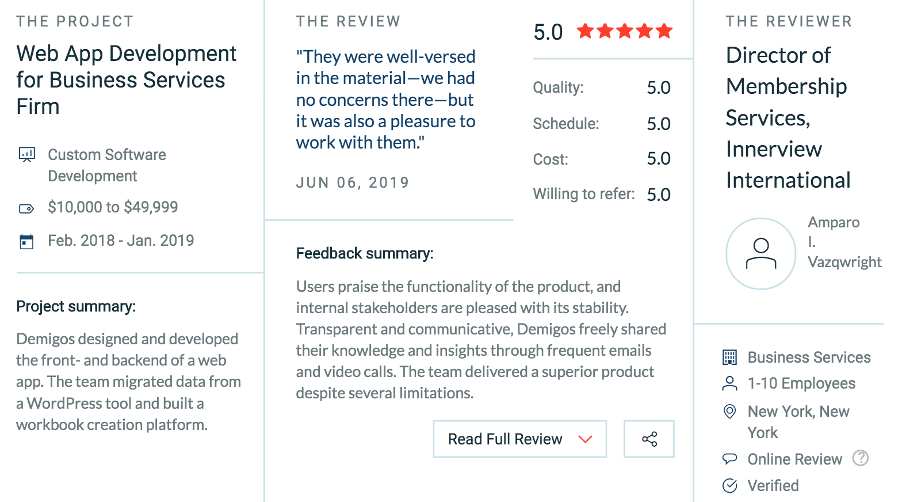 Our client was absolutely thrilled with our work!
We're proud to declare that this happy client is just one among many. Head on over to Clutch to read our other rave reviews. We're sure you'll be convinced that we're the best partner to tackle your next project in healthtech or agetech.
Come talk to us about it today!