In order for a business to grow it has to adapt to the times. It has to use the latest technologies available to give them an advantage over their competitor. In 2013 the number of online mobile surpassed desktop users, and in 2017 the number of mobile users is expected to reach 4.77 billion. That's a whopping 67% of the world that will be accessing the online world from mobile devices.
It's clear that in order to reach these consumers your business needs to be online and mobile. With the help of mobile apps, businesses can create new content, attract new customers, optimize the work of the company and enhance the user experience.
The benefits of mobile applications are being leveraged across business sectors, including business to client (B2C), business to employee (B2E), and business to business (B2B). We'll look at each model in turn to explore the benefits of launching an app for each sector and provide some examples of how companies with mobile apps improve their efficiency and attract more customers.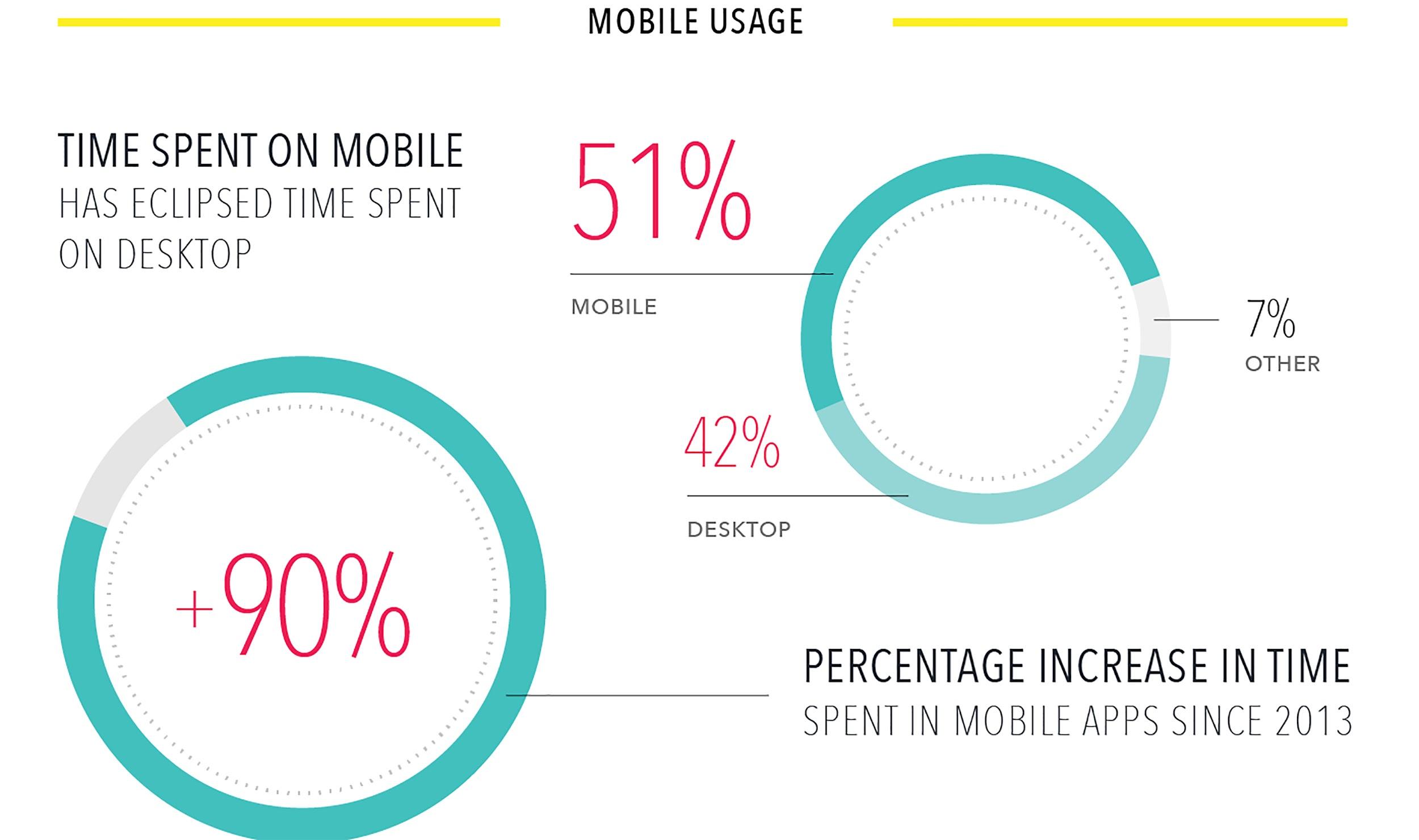 Mobile Applications in Business to Client model (B2C)
Mobile Apps are widely used in the B2C model. With the help of B2C mobile apps you can generate content, including information, pictures, and videos for users. B2C mobile apps are commonly used for watching videos, listening to music, and reading news or books. They are apt for social sharing, allowing users to leave comments, reviews and ratings.
Mobile apps in the B2C are ideal for creating online stores. For example buying groceries at Tesco.com, or buying products from Amazon.co.uk. B2C model mobile apps allow businesses to use geo-location data which it is convenient when the user is required to make payments for services or products.
Mobile Applications in Business to Business model (B2B)
While the benefits of mobile apps are clear for B2C businesses, many entrepreneurs wonder why create an app for B2B sector. There are a few reasons. Mobile apps in B2B can be used to create customer relationship management systems. Business owners can interact with current and potential customers and improve customer relationships. Mobile apps make it possible to generate responses, like bids, proposals, and orders. They can also track a company's work and evaluate results, create sales and accounting reports. Mobile apps in B2B model are often used to process data, review, and edit documents. A great example of a successful B2B mobile apps is the Asana app. The app allows you to assign tasks to anyone on your team via their email address and you can create entire projects with due dates, sub tasks, and notifications sent via email.
Mobile Applications in Business to Employee model (B2E)
Mobile applications can be used both online and offline by employees in many different industries where they need instant access to business data. B2E mobile apps can create employee chatrooms, calendars and other features to improve employee interaction. Mobile apps can generate working efficiency reports and statistics. Apps can be used to create an employee tracking system, which can monitor the department's efficiency and improve upon it.
See also how we built a custom nurse staffing software, hospital management system, medical inventory solution, and agri commodity trading platform.
Mobile apps for shopping
With the help of mobile devices and applications, it is much more convenient to order and buy items online. Using mobile apps for shopping is a convenience that more and more people are taking to. Apart from buying from the online store, users can also check if the item is available in the nearest physical store. Mobile apps also provide the possibility for users to see reviews of other customers and compare products before they decide to buy. Consumers are making use of those micro-moments on the bus or train to work, or at the gym, to quickly look up items online. Your brand can be there when it matters by developing an app to reach potential consumers.
Travel
Mobile apps have revolutionized the travel industry. They allow users to book flights and find cheaper tickets. They can also visit websites of tour agencies, which provide further information about trips. Geolocation apps are widely used today. They give people the chance to establish their traveling routes, find tourist attractions, and study restaurant reviews. Travel apps also make it possible to find activities to participate in, suitable excursions and navigate through cities or rural areas.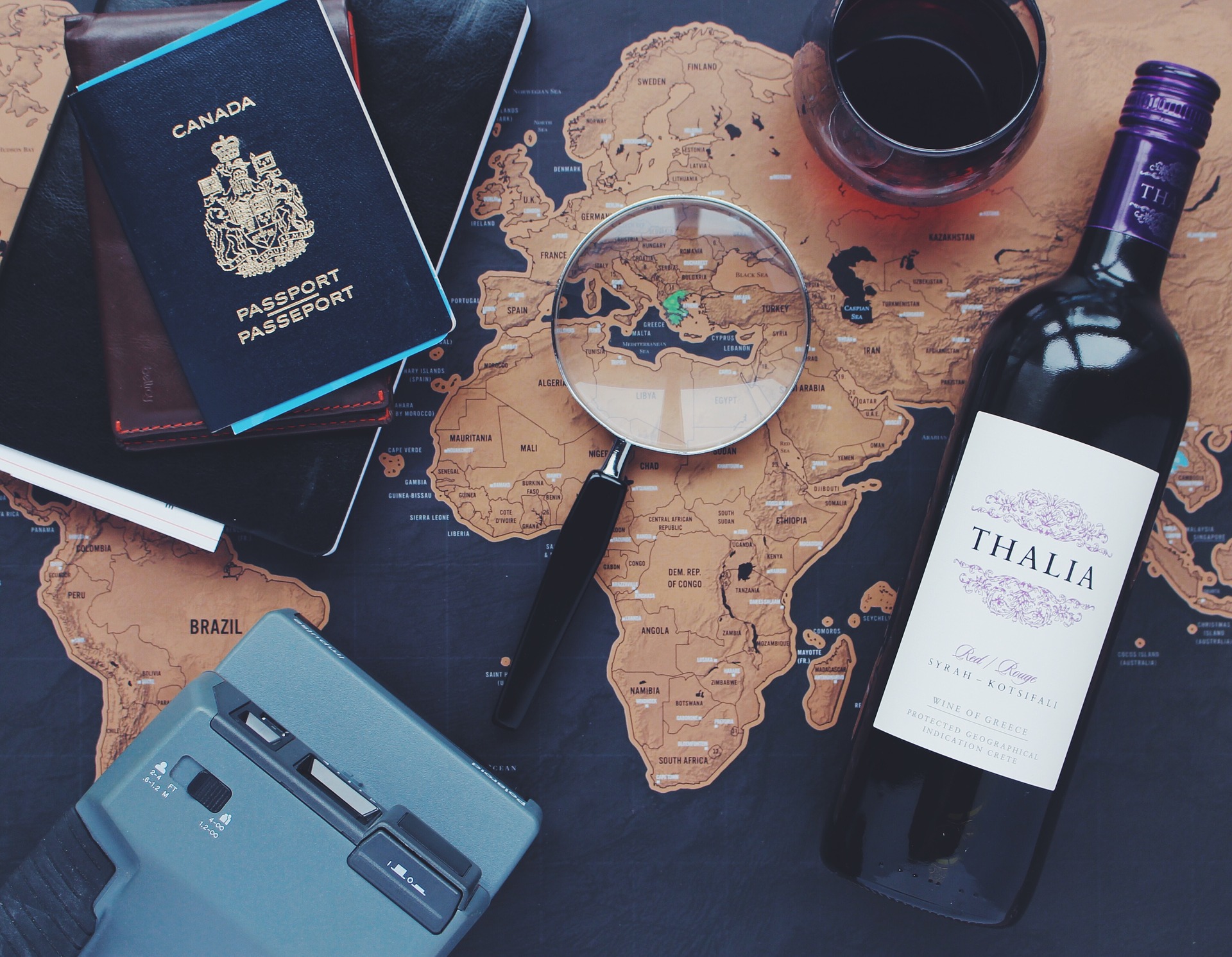 Healthcare
Mobile apps are also being used on a regular basis in the healthcare industry. Many of the apps are used by doctors to interact with each other and/or the patients. Some health care apps are designed to remotely monitor patients, allowing doctors to save time and money. Such apps increase the productivity of doctors in hospitals. But most healthcare apps are related to the fitness and dieting industries. Fitness and diet applications are able to count calories, as well as track essential nutrient and vitamin intake. Applications like these are designed to provide a healthy nutrition plan or develop an efficient workout routine.
See how we developed a home care business management software, hospice management software, and how to integrate telemedicine platform into existing healthcare software.
Gambling business
The gambling industry is also making use of mobile apps to attract and retain more customers. Mobile apps are considered to be the main growth driver of the industry today. Gambling apps allow users to participate in online matches, with real currency involved. The ability to bet on any game from your smartphone vastly increases the chances of more gamblers placing more bets. This does not only include card games but also online casino, horse racing and football. You name it and the bookies are going to allow you to bet on it. 37% of gambling industry revenue is now comes from mobile software.
Logistics
The logistics industry is facing a diverse range of challenges today, such as growing congestion, theft and general security issues, information sharing, the organization of schedules and route establishment. These issues can be resolved with the help of mobile apps. Apps allow for the redirecting of orders to smaller logistic companies or free drivers. This reduces the congestion of orders. Others enhance cargo security and decrease the number of thefts. Applications also provide for the creation of convenient routes and tracking cargo delivery. Many successful logistic companies like FedEx are using the benefits of mobile apps and have created their own software.
Mobile apps as a business opportunity
Benefits of mobile apps for small business are so significant that can uplift it to international level. A business owner knows his company better than anyone else, but isn't always aware of the potential opportunities that arise with developments in tech. Mobile applications may be used across a number of industries and can be adapted to different business models. They provide convenience and accessibility to information and data, and the ability to cooperate with partners, employees and customers.