Beginner entrepreneurs may believe that launching a startup in the medical sector is a relatively easy endeavor with high chances for success. And it's no wonder. Healthtech is among the most funded and rapidly growing industries.
One report shows that the digital health market is expected to be worth $551.09 billion by 2027, up from its current value of $220.16 billion. Health technology funding in Q3 2021 surpassed the figures for 2020, with 72% of this money flowing into seed and early-stage startups.
That said, in practice, the medical industry is one of the toughest areas for launching a startup. Factors like strict legal rules, high security standards, and the complexity of healthcare relationships make market entry difficult for most businesses eager to offer new products. To succeed, you need to understand how to start a healthcare startup in its current landscape.
That's what our article is about. At Demigos, we have helped many startups with custom software development, third-party integrations, and consulting services. We can show you the realities of the industry and the challenges you can face as you're starting. This includes legal regulations, industry gatekeepers, and some tips on how to launch a medical startup.
Things to know before launching a startup in the medical sector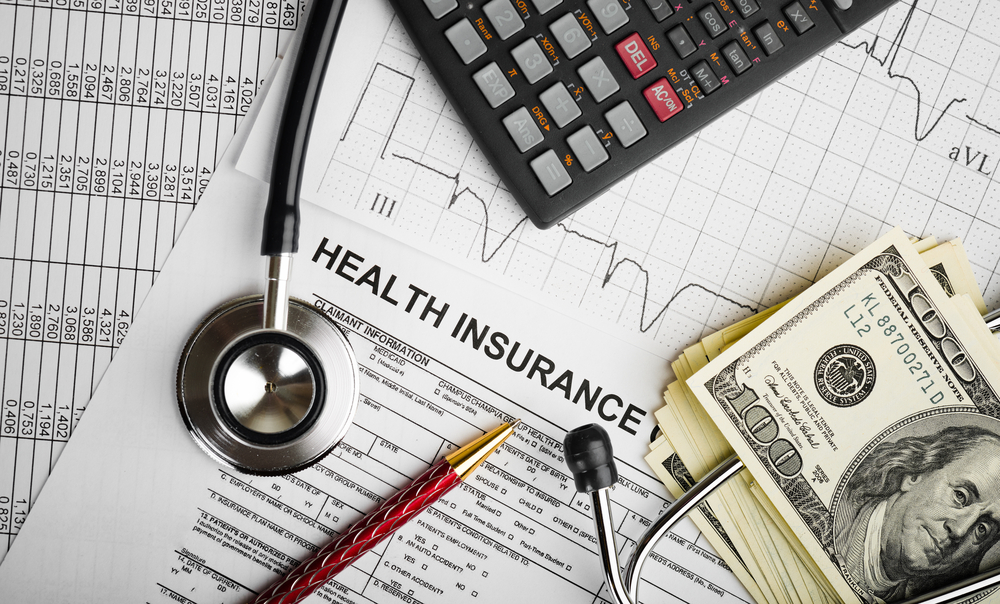 Building healthcare solutions requires thoughtful research. So, let's start by examining the industry you're about to enter and its relationship with digital technology.
Conservative market
Large medical institutions don't always want to adjust to the latest technology. According to InstaMed's 11th Annual Report, 84% of healthcare providers still prefer paper-based manual processes for payment and patient data collection despite the strain they add.
Also, doctors, nurses, and patients want software products to be easy to use. So healthcare providers, fearing that new solutions would make their already intricate workflows even more complicated, hesitate to adopt innovation. Also, over 64% of physicians believe technological complexity is the main barrier to adopting remote solutions among patients.
Lastly, medical professionals need proof that digital technologies improve the quality of medical care. So, the industry expects startups to back up their concepts with evidence-based research.
Regulatory compliance
Medical companies must navigate through hundreds of federal and municipal laws. The main US regulations for healthcare include:
HIPAA. The Health Insurance Portability and Accountability Act regulates the protection of personal health information (medical data you can use to identify a person). The document outlines requirements for electronic medical data exchange, security, and privacy. Violations of HIPAA can result in penalties of up to $50,000 per incident with a ceiling of $1.5 million per year.

FFDCA. The Federal Food, Drug, and Cosmetic Act regulates the use of medical devices in the US. You basically need to apply for certification if your hardware or software product can be used to manage health, wellness, or remote diagnoses.

PCI DSS. The Payment Card Industry Data Security Standard protects financial data. You must adhere to its policies to store, process, or exchange your patient's bank and credit card data.
In general, the legal requirements that apply to your startup depend on your company's location and target markets. So, for example, a California-based telehealth provider that serves patients in Europe would need to follow GDPR and UK-GRPR in addition to its local regulations.
Interoperability of health data
Anyone starting a healthcare startup shouldn't underestimate the complexity of health data. Today, 36% of medical record administrations have trouble exchanging patient information.
That means that if you want data to have a place in the existing system, your product should be compatible with other solutions that medical organizations use, as well as various medical devices, data formats, and terminologies. How do you achieve this? The product you develop must meet interoperability standards, such as Fast Healthcare Interoperability Resources (FHIR), Electronic Data Interchange (EDI), and/or Health Level Seven (HL7).
Building trust
An industry as conservative as healthcare is reluctant to trust young startups. So, you have to build relationships with larger hospital chains, insurance companies, and healthtech companies to get ahead.
For example, a business plan with a roadmap will show that your startup plans to scale and won't disappear with the seed funds. It will also help if you have reputable entrepreneurs and medical professionals on your board. And, of course, you should be able to prove your product's validity, compliance, and safety.
Lengthy sales cycle
Healthcare is not an industry you can expect to take by storm. Apart from wearables, no digital products have gone viral over the last decade. The industry is also full of bureaucracy that lengthens the sales cycle.
You must have realistic financial expectations no matter how brilliant your business idea for a new health care startup may be. Be ready to support your company for at least five years before you can close a profitable deal. That's why you need a solid business strategy and the right team.
How to build a team for a medical startup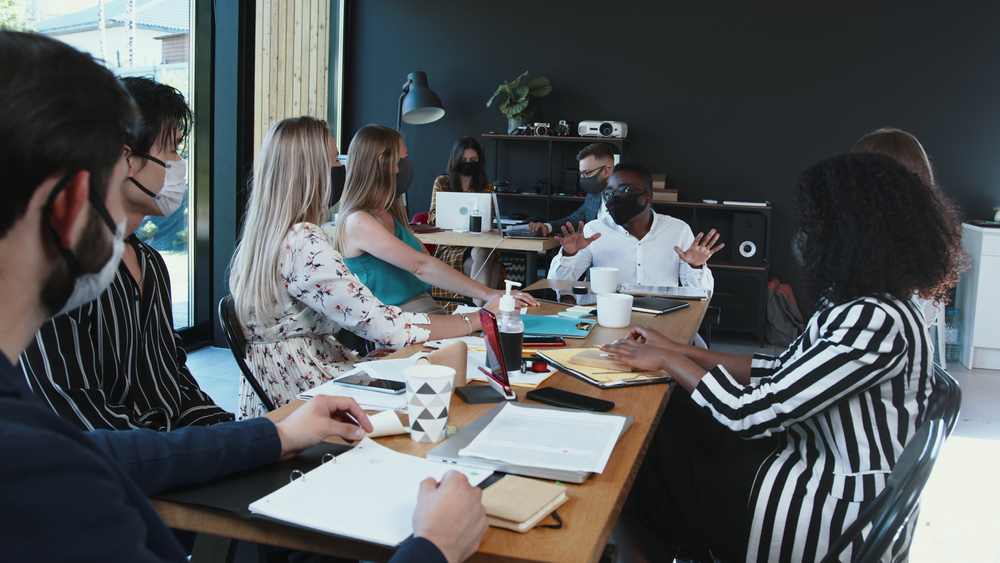 You don't necessarily need in-depth technical knowledge, business planning skills, and healthcare expertise to succeed. Instead, you should hire people who possess these talents. For a digital healthcare startup, the most important elements of your team would be a core team, CTO, and software engineers.
Gather a core team
You need a team of co-founders and key team members. Start by outlining the core values you look for, such as business vision, management skills, and experience in healthcare. It's important to keep an open mind, as you may change your initial values as your company grows. You can also use networking platforms like CoFoundersLab, Founders Nation, or LinkedIn to find people interested in particular niches.
That said, you're building a digital solution. That's why you need a person with technical skills in your core team.
Hire an experienced CTO
A Chief Technology Officer (CTO) is one of the central roles for your startup. The person with this title manages software development, mentors your teams, selects the technical stack, and maps out the production. The technology officer can disseminate your product to investors and buyers at the later stages of your startup.
It's important to get a CTO with a relevant tech background who knows how to build a medical startup. Look for software architects or senior developers with a strong expertise in building healthcare products. Of course, you still need to check the candidate's qualifications and skills. So, an alternative would be to hire an external CTO from an outsourcing agency you trust.
Outsource the software development
Healthcare software development is in many ways more complex than other types of software creation. Your engineers should understand how to make your product secure, compliant, and interoperable. In other words, expertise is often the most important factor.
Outsourcing gives you access to a broader talent pool at a lower cost. You also don't spend your time recruiting and training your employees. On top of that, 40% of companies believe that outsourcing helps them to be more flexible.
Now that we've outlined your startup's core, let's move on to the most interesting part.
How to start a healthcare business: Step-by-step guide
Launching a startup in healthcare takes hard work, so we have tried to make our guide as specific as possible to help you out. Here's the approach you can take.
Study the market
Thorough research is crucial in such a complex and highly competitive industry as healthcare. That's why you need to dedicate all your efforts to studying the market, target audience, and available technologies.
This process is complex, so we advise you to divide it into several areas:
Target audience. Your audience is likely to be more than just patients. They may include healthcare providers (hospitals, labs, pharmacies, private practices), medical insurance agencies, and technology companies. You need to define the exact people and/or organizations that may want to buy your product once it is released.

Desires and pain points. You need to determine the fundamental needs and problems of your target audience. More importantly, you should understand if these pain points are significant enough to warrant a solution. This requires your team to explore medical research papers and even interview doctors, insurers, and patients.

Healthcare market. Learning about the limitations that could prevent patients and facilities from adopting your solutions is another essential step. This may be anything from slow internet or paper-based processes to low digital literacy in rural areas.

Competition. You need to look at companies that have tried to solve the same problems, especially the unsuccessful ones. It's also important to look at indirect competitors who addressed the same issues differently.
This might sound like a lot of work, but the tenacity pays off. In the end, it'll help you generate a viable idea for a medical startup and dismiss those that don't have an audience.
Hire a medical advisory board
A good concept isn't enough for a successful startup. You'll also need to understand medical science and the peculiarities of the niche. Therefore, you will benefit from expert opinions.
A medical board gives weighted perspectives on your initiatives, roadblocks you should consider, and ideas on how to bulletproof your business model. Board members can also keep abreast of upcoming regulatory changes and technology trends that may be helpful for your startup. Last but not least, experts with a strong standing in the field lend weight in the eyes of investors, healthcare providers, and other strategic partners.
It would help to keep your medical advisory board versatile. Balance out medical subject matter experts with generalists. You also might hire scientists, health software experts, nurses, and other non-physicians to broaden your horizons.
Outline the development
Your development team should create an outline for your product. The documentation should explain your goals, expectations, functional and non-functional requirements, and dependencies with other systems. You should cover the following aspects:
Software (programming languages, frameworks, open-source tools, application programming interfaces)

Design (user interface, application logic, key features)

Architecture (type of architecture, tenant isolation strategies, dependencies layers, and components)

Security (internal and external risks, security mechanisms, mitigation strategies)
Transparent documentation will help your team members sync their efforts, which is especially helpful for startups with remote teams. Besides, it helps your managers understand how much the development can cost.
Create a business plan and calculate the budget
You should aim to support your startup for at least five years if you don't want to run out of resources before launch. This means your project needs a long-term plan with goals, milestones, time estimates, and, of course, a budget. Now, how do you estimate your expenses when starting a digital health startup?
Calculate the essential costs of your business first. Start with one-time purchases like inventory, assets, property, and security deposits. Then, determine the recurring expenses, including fixed (office rent, insurance, internet and phone services, and bank fees) and variable (materials, cloud hosting, income taxes, and outsourcing services).
Map out the costs of development according to technical specifications. Remember that your costs may skyrocket if you decide to add features or mobile versions. That's why it's important to validate your idea first.
Start with an MVP
Before committing to full-scale development, you should test your idea, core features, and revenue model with a minimum viable product (MVP) — a simplified version of your product with bare-bones functionality.
Focus on the critical functionality, such as features that solve the main problem of your audience. Everything else can wait until subsequent releases.
Here's an example. Imagine you're building a telehealth platform for hospitals. In this case, the core of your MVP would be video and audio conference functionality, appointment management, and user registration. After building the core features, you can add or integrate APIs for other software.
Choose the revenue model
Companies starting a health tech startup can go either with a one-time license fee or with a subscription-based model.
One-time payments are suitable for remote patient monitoring tools, wearables, and direct-to-patient services. Meanwhile, cloud-based software providers usually stick to recurring payments because they can convert more people with lower initial fees.
Most subscription-based services use one of the following pricing models:
Freemium. Some features are available for free, but the key functionality is behind a paywall.

Flat rate pricing. Users get complete functionality for a fixed recurring price.

Pay-as-you-go pricing. The price scales depending on the usage metrics per customer.

Tiered pricing. Your solution has multiple fixed prices that depend on features and other usage conditions (available data, number of transactions, or other factors).

Per-user pricing. You charge based on the number of active users per account.
Try to find the balance between your costs and value for your target audience. Experimenting with your strategies wouldn't hurt as well. Research conducted in 2021 revealed that 27% of SaaS companies tailor their business models based on a tiered pricing model.
Ensure compliance with regulations
Anyone launching a medical startup in the healthcare sector must adhere to local laws and data security practices. Start by evaluating your IT infrastructure, administrative structure, and policies. Then, identify the personal health information you process, assess risks in your systems, and calculate the possible impacts of data breaches.
Implement technical safeguards to minimize external threats. This can be achieved by adding mechanisms like multi-factor authentication, automatic log-off, data encryption, and intrusion detection tools. It's also vital to implement role-based access with different authorization levels based on the employees' roles.
Ensuring compliance with HIPAA and other regulations requires thorough work, but you can make your job easier by using compliance management tools. These can help you ensure your software and activities are aligned with security standards.
However, it's more efficient to let a seasoned technical company audit your systems. A reliable vendor can help you patch up weaknesses in your cybersecurity and even train your staff on security and compliance practices.
Promote your product before release
Start showcasing your solution to your primary target audiences well before release. Your product should also resonate with the gatekeepers of the industry — insurance companies and the government.
Innovative technologies are harder to promote in the medical community. You should be ready to back up your product with scientific research. What's more, you must be willing to put your findings through peer reviews and randomized controlled trials to make them more credible.
Develop and release a full product
Analyze the feedback you got after launching an MVP and have your developers modify the technical specifications before full-scale development.
We recommend building your application with scale in mind. For this, you can use cloud-based infrastructures that allow you to adjust storage and computing resources based on your needs.
Adopt a modular monolith or microservices architecture that divides your software modules into loosely coupled independent modules. This will ensure your system's features don't depend on other components, so you can easily upgrade modules without disrupting the whole system. Plus, it will also help you enhance your software with out-of-the-box APIs.
You definitely have a long journey ahead, but this guide can keep you on track as you're starting. But to succeed, you also need to know about the pitfalls.
Why healthcare startups fail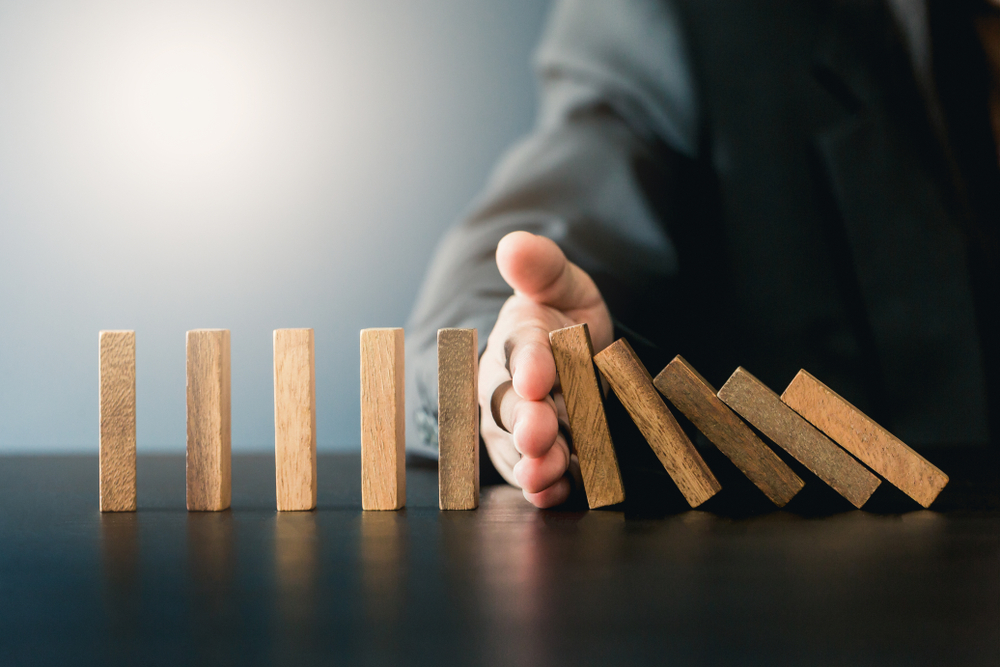 According to the US Bureau of Labor Statistics, 20% of healthcare and social assistance companies fail after the first year, and nearly half don't make it past five years. There is not much room for missteps here, which is why you should know how to start a healthcare startup without repeating common mistakes.
Insufficient networking and marketing
Health startups should start building connections with relevant stakeholders early on. Otherwise, they risk fading into obscurity. For example, if a large company buys a particular technology, other companies may want something similar. If you stay stealthy for too long, you can easily miss out on a good deal.
Besides, the rapidly growing digital health market doesn't leave chances for companies that can't communicate their value. You should understand who needs your product, the pain points they have, and ways you can solve them better than your competitors do. Then, you need to align your value proposition to your audience.
Wrong people at the C-level
The wrong management won't do your startup any good, and we're not talking just about their skills. Many companies fail to understand that investors, healthcare providers, and the government often look at the people behind the technology. So, your CEO and CTO must possess personal qualities stakeholders can respect, such as being sympathetic, confident, and transparent.
Tunnel vision
Being too focused on your initial business strategy can hamper your ability to recognize and respond to market dynamics. This phenomenon is known as strategic inflexibility or tunnel vision, and it's fatal for most startups. The preliminary research is critical, but you should continuously gather input from your audiences and study the market to see how it's responding to your product.
Lack of an evidence-generation strategy
Many companies start without evidence-generation plans, which results in running out of money before they can convince stakeholders. However, this problem is easily avoidable if you start the conversation with stakeholders from the outset. Doing so will help you understand what kind of data they want and gives you time to choose the proper methods for evidence generation.
Reimbursement and payment problems
Varying reimbursement policies across the US make many healthcare providers turn away from new solutions. For instance, more than 73% of medical providers believe reimbursement to be the top challenge for telemedicine adoption.
You should carefully review the target market for laws that regulate insurance coverage for virtual visits, medical second options, and telehealth. Also, consider implementing healthcare APIs that help doctors and patients check if they're eligible for reimbursement from inside your app.
Lack of demand
The main reason startups fail is when they want to solve a problem that seems interesting to them instead of serving a market need. Not every pain point is important enough to require a universal solution. Similarly, you may identify a viable problem, but your technology or business model can't solve it in a scalable way.
You need to devote enough time to market and competitor research. On top of that, you should use an MVP approach to validate your business idea and strategy with minimal investment. But firstly, you have to choose your market.
Best market to launch your medical startup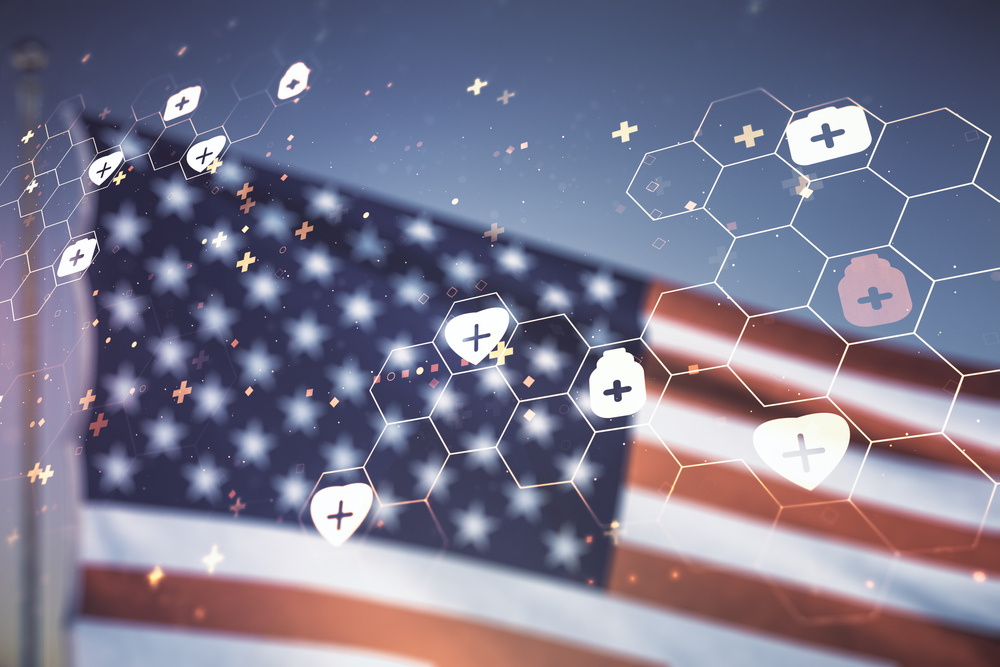 So, we still haven't explained how to launch your medical startup in a favorable location. To find the best region, you need to research patient demand, investment in new technologies, and cost coverage. For most early companies, the US would be the most favorable location.
The US spent $4.1 trillion on healthcare in 2020 ($12,530 per person) — almost 10% more than in 2019. According to 2020 Commonwealth Fund research, the country spends 16.9% of its gross domestic product on healthcare. This makes it the world leader in healthcare expenses and patient demand.
North America dominates the digital health market with a 36.34% revenue share in 2020. The 2021 Healthcare Investment & Exits report says that capital fundraising reached $21.8 billion in the first half of 2021 compared to $16.8 billion in 2020. Investments into companies reached $47 billion during this period, which is close to 2020's annual figure. Biopharma ($20.5 billion) and healthtech ($14.56 billion) are the most popular sectors for investors, but medical devices and apps are expected to set new records.
Almost half of US policyholders access health insurance through employers. This made the employee benefits market rise by nearly $550 million in the first half of 2021 alone. So, employers seek ways to provide their workforce with more convenient access to medical care.
California and New York are the most promising states for digital healthtech companies. California's Silicon Valley and Los Angeles comprise over 433 healthcare startups that focus on innovative digital services, remote care technologies, and wearables. The tech scene in New York City includes nearly 200 startups and massive hospital infrastructure.
Demigos' experience in serving healthcare startups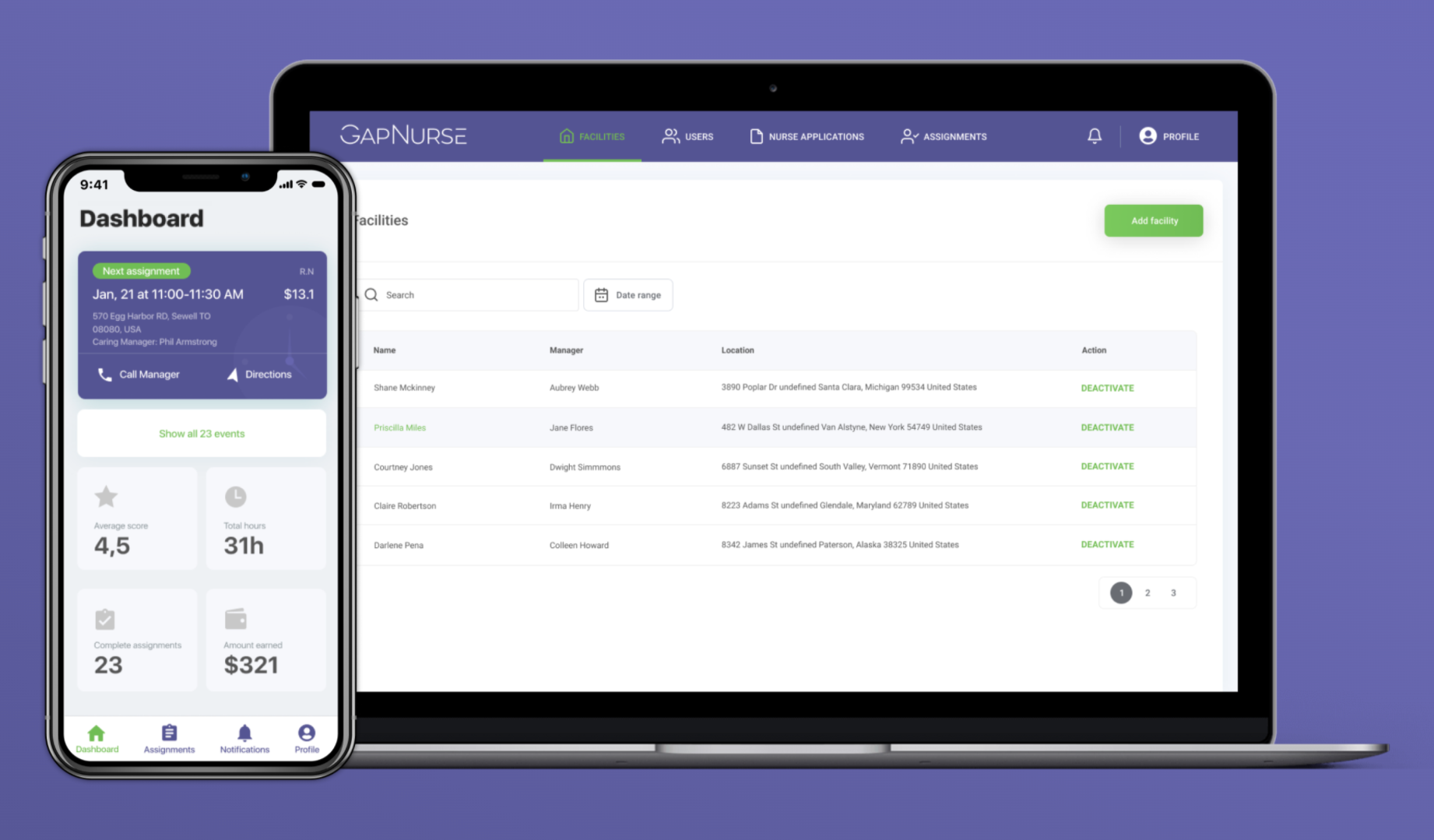 Development is the hardest part of starting a healthcare startup because it requires a skilled team, an appropriate technical stack, and industry knowledge. Thankfully, that's something we at Demigos can help you with.
We emphasize research, as it helps us determine the best development and business planning strategies. Our team starts with the design analysis for an MVP, allowing you to see what works better for the end-users.
Our team can ideate, design, and develop digital solutions aimed at medical facilities, behavioral health centers, or senior living facilities. Best of all, we will continue to support and improve your product even after the release.
For example, we developed GapNurse — an on-demand platform that helps medical facilities find, connect, and manage qualified care providers. Our solution launched in Colorado but now operates in different states in the US. We also ensured that the platform stores patient information according to federal regulations.
Conclusion
Launching a startup in the healthcare sector requires thorough research, business planning, and promotion. But, most importantly, you should create a valuable solution that addresses a real market demand. As you can see, development is also the most difficult part of starting a healthcare startup.
Luckily, building tailored solutions for startups and larger enterprises is something Demigos excels at. Feel free to contact us anytime to discuss the details.