GapNurse
Web-based staffing platform for healthcare service providers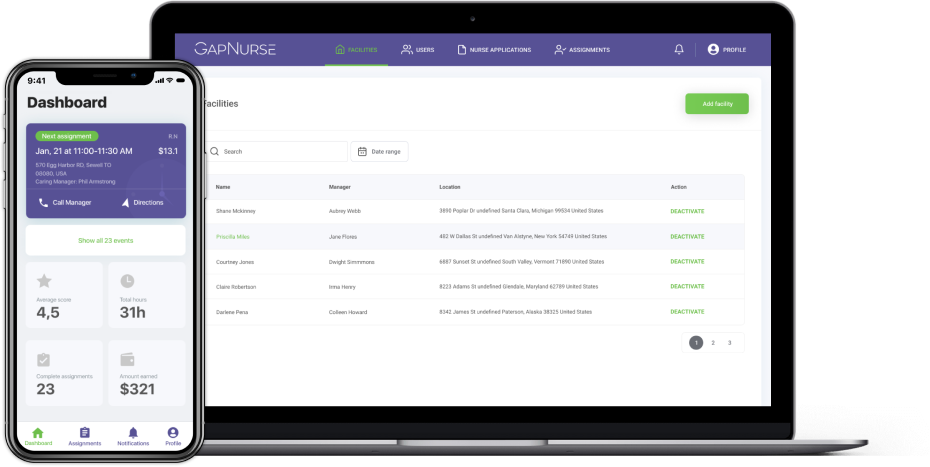 Overview
GapNurse is a healthcare matchmaking platform with two aims:
• Seamlessly connecting empowered healthcare workers with organizations that value their skills and knowledge.
• Promoting a safe, affordable, and trustworthy community of care.

The hospital staffing platform consists of a website for facility managers, a mobile application for nurses and employees, and a platform for administrators.
Key features:
• With GapNurse, nurses can find assignments that work with their schedule and receive same day payment.
• Facilities can access a pool of qualified nurses on-demand.
• Facilities can also use the platform to publish assignments in-house for employees to create more efficiency across resources.
• The service operates in different states across the US, with different pay rates and time zones.
• The platform stores patients' data and is HIPAA compliant according to the US regulations.
Business Flow

Sketches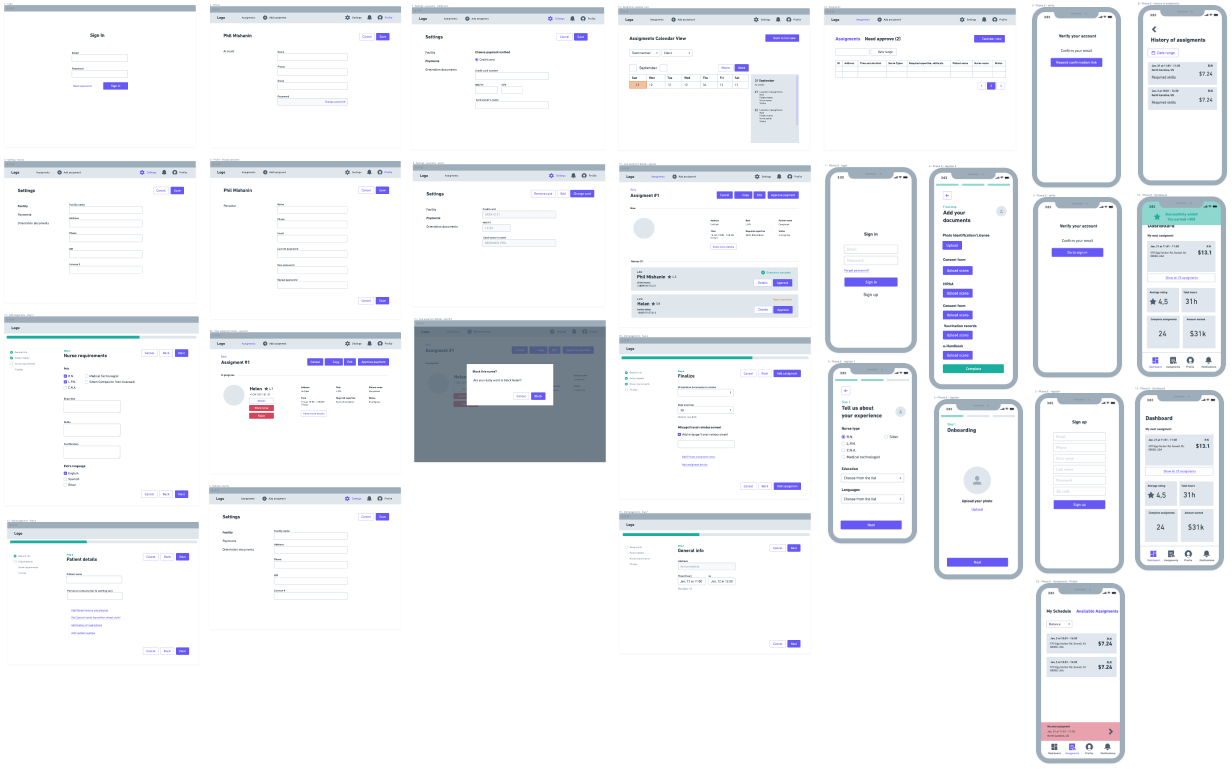 Please leave your email if you'd like more information on
how we transformed a concept into a product.
Styleguides
Based on the Product Discovery phase and client feedback, we developed a style guide for the user interface.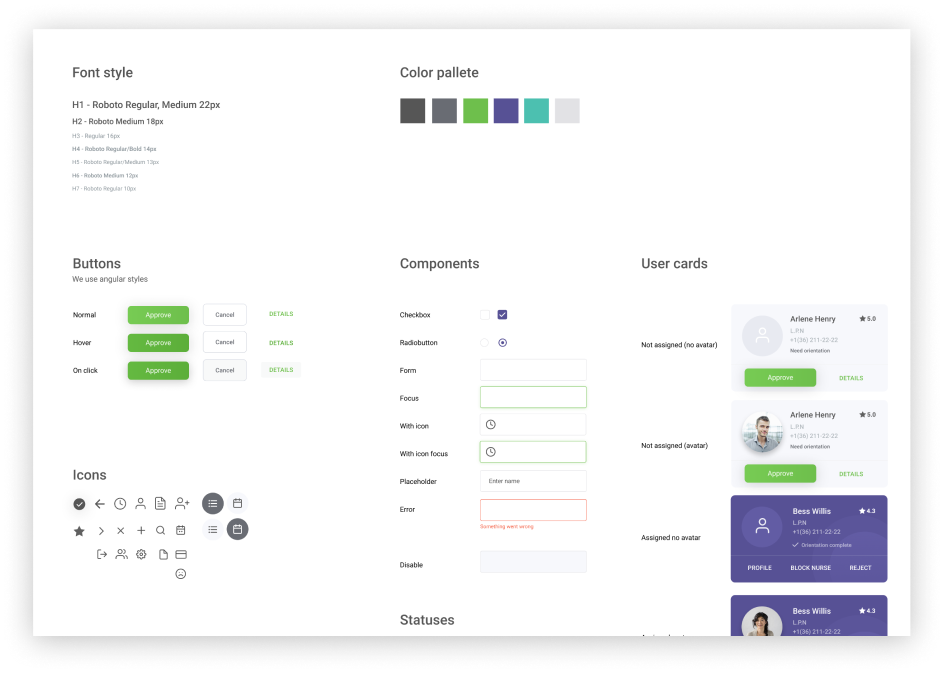 Leave your email if you want to learn more about
how we developed a product.
Technologies
Backend:

Nginx, Redis, Python, Django, Celery, Websockets

Web:

React

Mobile:

React Native

Database:

PostgreSQL

External systems:

Stripe, Firebase

Containers:

Docker

CI\CD:

Gitlab

Hosting:

Digital Ocean
Team
Business Analyst
Nikita Delyukov
UI\UX Design
Phil Mishanin
Web
Andrej Gavriluk
Vladimir Vuchkan
Mobile
Vitaliy Hula
Artem Marochkanych
Quality Assurance
Vira Shekeriak
Client Feedback
Customers are already enjoying the platform and spreading the word on their services.
We had independent consultants run a code audit on their program after the development was complete. They found the code to be cutting-edge. The team is building toward a serverless environment that is the future of computing. They developed in an advanced, agile way that's able to be adjusted and adapted to our needs.
Let's have a conversation
We will get back in touch with you
If you require an NDA, we can provide one after an initial phone conversation.