Medical records have always been a popular target for cybercriminals because they contain a lot of sensitive data. During the COVID-19 pandemic, the risk of data privacy breaches in healthcare has increased even more. In 2020 alone, the number of cyberattacks in the medical industry more than doubled. Meanwhile, one industry report suggests that one in 5 Americans has a healthcare provider that was affected by a cyberattack in the past year. It's almost four times more than in 2019.
The message is clear: taking measures aimed at preventing data breaches in healthcare is more important today than ever before.
In this article, we'll look at what makes your data security in healthcare so vulnerable and give you some practical tips on how to prevent data breaches in healthcare organizations.
Why do healthcare organizations attract cybercriminals?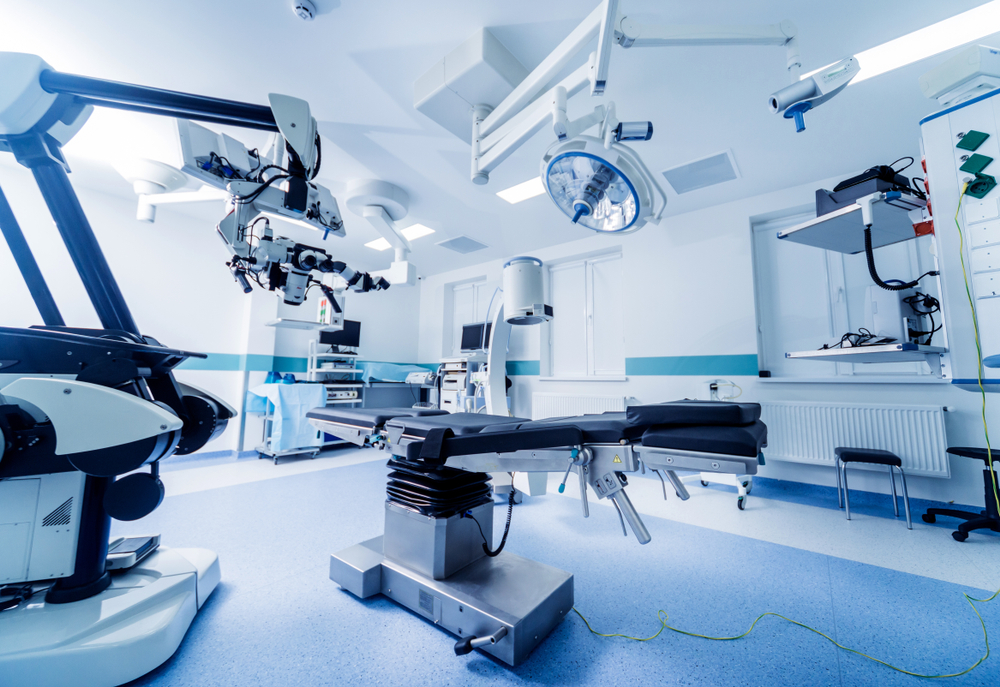 A stolen medical record can cost up to $1,000 on the black market: 200 times more than a credit card number and 1,000 times more than a social security number. What's more, healthcare has the highest average cost of data breaches compared to other industries—twice more than the global average cost.
A big reason behind these figures is data value: medical records have all the information a criminal needs for a string of illegal activities, including insurance fraud, theft, and tax fraud. But that's not all. In fact, there are quite a few things that make the medical industry a frequent target for both local and international criminals.
The COVID-19 outbreak
The COVID-19 pandemic triggered a significant rise in cybercrime in healthcare. According to a Health Insurance Portability and Accountability Act (HIPAA) report, the number of medical data breaches increased by 25% year-on-year in 2020. A combination of rapid digitalization, remote work, and home healthcare has made the industry more vulnerable to cyberattacks. This was compounded by the need for a fast response to the virus spread, which came at the expense of security—for example, using public places like stadiums for vaccine delivery.
Outdated regulations
The main security regulation in the industry, HIPAA, was published in 1996, meaning that requirements fall far behind in the fast-evolving area of cybersecurity. These regulations simply can't address all system weaknesses and prevent a breach of patient confidentiality. On top of this, HIPAA is a non-prescriptive compliance framework, and there are gray areas when it comes to evaluating the ways an organization implements the standards.
Vendor compromise is another thing to consider. While HIPAA requires that healthcare providers deal only with third-party suppliers that have a certain level of data security, it lacks preventive measures such as ongoing audits that could root out weaknesses before attackers can benefit from them. Read also: How to Make Healthcare Software HIPAA-Compliant
A growing number of medical devices
Medical devices such as defibrillators and radiological imaging systems aren't designed with security in mind and may create more entry points for attackers.
For example, some vulnerabilities in the DICOM image format used by radiology systems may allow attackers to enter the system without even a password. Although such electronic devices don't store medical records, attackers can use them to access your server.
Lack of investment
If you're already finding it challenging to simply stay afloat in the highly competitive and changing environment of healthcare, you're not alone. As many as 43% of US healthcare organizations are reported to spend less than 6% of their IT budget on cybersecurity. This results in IT understaffing and a lack of activities to prevent a healthcare data breach.
In summary, maintaining high-level cybersecurity in healthcare isn't simple, but there are several things you can do to mitigate your risks.
Top 13 ways to prevent a healthcare data breach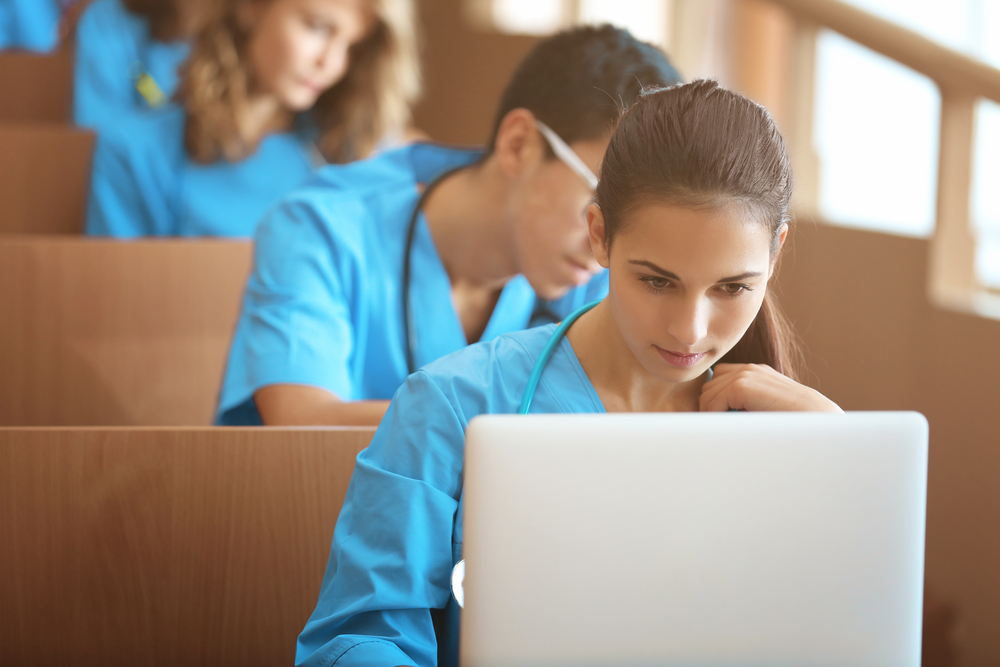 Preventing security breaches in healthcare can be challenging and will often require extra funding, but in the long run, it may save your organization from bigger problems, including a loss of reputation. Here are the main things you can do to tighten up your systems.
1. Analyze current security risks
According to HIPAA rules, providers should conduct an annual security risk analysis for vulnerability detection and policy review. Make regular security audits your top priority without skipping or simplifying them.
2. Have an incident response plan
Creating and implementing a response plan will help your organization avoid escalations when a breach or incident occurs. This plan will give you clear guidelines for the necessary decisions and follow-up measures.
3. Never stop educating your staff
When it comes to security, education and training are no-brainers. But a study by security giant Kaspersky found that an alarming 64% of US healthcare professionals were unaware of cybersecurity measures, and 48% had never even read cybersecurity policies used in their organizations. Nearly half of all respondents had never had cybersecurity training, and less than a third of healthcare specialists could define HIPAA.
So you have to make sure that your employees fully understand the consequences of a data breach in healthcare, as well as the different types of data breaches. They should also be aware of measures for both preventing a threat and dealing with one when it occurs.
4. Limit access to health records
With hundreds of people and devices within a healthcare organization, it's important to identify users, track their activity, and ensure the right procedures for logging in and off. Check that you have effective access permissions depending on user position so that only those healthcare specialists who work with medical records can access them.
5. Create subnetworks
Consider dividing your wireless network into separate subnetworks for different user groups, such as patients, visitors, personnel, and medical devices. In other words, provide public wi-fi access to guests which is separate from your secure network where patient data is circulating.
6. Limit the use of personal devices
Healthcare professionals often use personal devices for quick remote access, but this creates additional risks, as malware entering the system makes it vulnerable to attacks. If you allow your employees to bring and use their own phones or other electronic devices for work, create a strict and clear policy that outlines which devices they can use within and outside the network, how to connect them to the network, and so on.
7. Avoid using outdated IT infrastructure
The older your equipment, the more chances that hackers will access it. Replace outdated devices regularly to reduce the risk of medical data breaches.
8. Update your software regularly
Hackers never stop searching for new ways to access your data. Regular software updates root out the system's bugs and lower the risk of cyberattacks in your organization. Having extensive expertise in healthcare software development, Demigos team can update your medical solutions and ensure that they are resistant to current cybersecurity threats.
9. Review service-level agreements
When choosing third-party vendors that will need access to patient data, verify that they comply with HIPAA and other applicable laws. Examine your agreements to ensure that your organization is the sole owner of the data, and you can instantly revoke access when the contract is terminated.
10. Encrypt data
Encryption technologies will help you mitigate the consequences of cyberattacks. As per HIPAA's Breach Notification Rule, encrypted data is not considered unsecured, and so encrypted data loss does not constitute a breach. As a result, while you'll still have an incident to deal with, encryption can save you possible penalties from government authorities.
11. Set and enforce retention schedules
You need a retention schedule so that EHRs containing sensitive data don't stay in the digital environment longer than required. This schedule should specify what information to keep, the period, storage type, and destruction methods.
12. Destroy sensitive information properly
Confidential information should be securely destroyed. So, partner with a document destruction company that provides a verified and certified service.
13. Invest more in your security
Along with advanced network security tools, allocate money for your IT and legal teams. Keep in mind that your IT staff should focus equally on digitalization and security modeling, and don't choose the first over the second. As for a legal team, consider testing a proactive approach to be prepared for an attack.
Following these tips will help you avoid data privacy breaches in healthcare, but they may not be enough to eliminate the risk of cyberattacks. For this, you need to know a bit more about the foundation of industry security.
Five pillars of digital healthcare security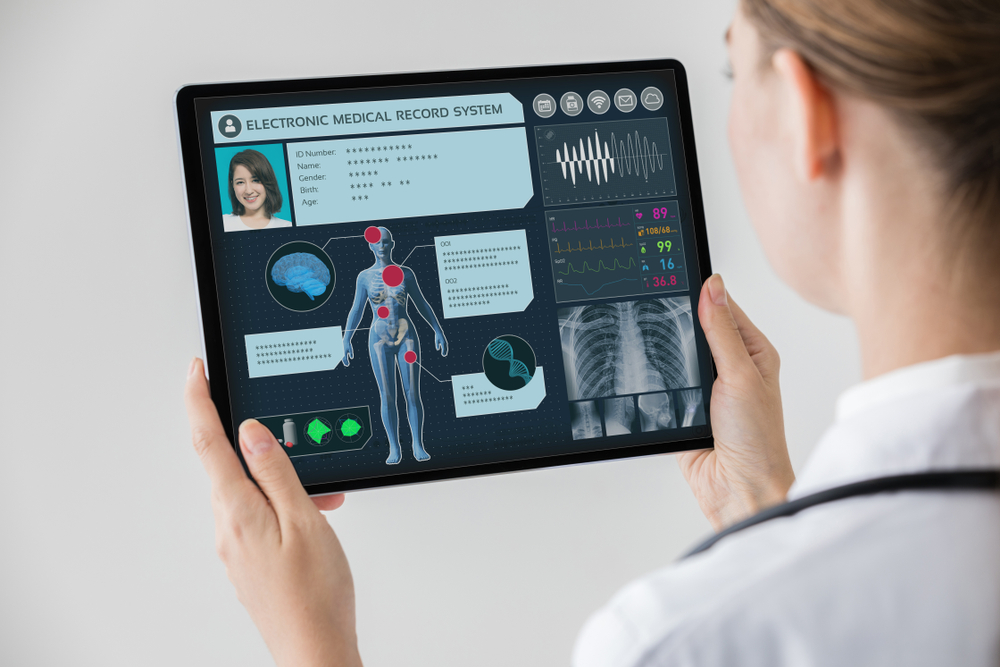 Digital healthcare security is made up of five pillars: EHR systems, connected devices, payers, providers, and authorities. Let's take a look at each of them in more detail.
EHR systems
The prevalence of chronic diseases and now COVID-19 have fueled the growing market for EHR and telehealth services. The Health Information Technology for Economic and Clinical Health (HITECH) Act along with HIPAA encouraged healthcare providers to use EHR for sharing patient data. This seems rational since the amount of paperwork needed for data transfer between providers is enormous.
To prevent data breaches in the healthcare sector while encouraging EHR adoption, HIPAA and HITECH extend patient's privacy rights and require providers to comply with data security, for example, by notifying patients in case of any breach.
Connected medical devices
Due to COVID-19, the global market of connected medical devices grew by 24.1% in 2020 and is anticipated to grow five times by 2028. This situation makes maintaining a high level of security even more challenging.
Though these devices collect medical records, many of them are designed without security in mind and can be easily hacked by criminals. Opt for more secure, modern devices with data encryption technologies to mitigate the risk of cyberattacks.
Hospitals and other providers
Healthcare providers work directly with connected medical devices and EHR, collaborate with health payers, and are subject to governmental regulations. Both HIPAA and HITECH impose a high level of responsibility on healthcare providers. That's why they have to make security their top priority; otherwise, they may be unable to prevent a breach of confidentiality in healthcare.
This can lead to serious consequences. For example, the victim of the biggest medical record data breach in history is Anthem Blue Cross. The 2015 incident involved stolen records of 78.8 million patients, including social security numbers, names, addresses, and birth dates.
Health payers
Healthcare providers aren't the only ones who deal with personal patient records. Remember that insurance providers, company health plans, and governmental organizations can also be targeted by attackers. Much like healthcare providers, health payers should be HIPAA compliant and ensure the security of patient data, especially during medical billing.
Government regulators
The medical industry is one of the highest regulated sectors. The government defines the rules for all organizations operating in the healthcare arena, including those related to the protection of patient privacy and health information:
HIPAA is the major legislation in the field that has spurred the need for compliance in healthcare and provides standards and guidelines for handling confidential patient records.

HITECH has tightened up enforcement of the HIPAA guidelines by implementing regular governmental audits and imposing penalties.

The Affordable Care Act (ACA) has promoted cooperation among providers to achieve lower costs and better outcomes of care delivery by incentivizing providers who have shifted to a "pay-for-value" model instead of typical "pay-for-service."
By implementing penalties and incentivizing compliant providers, the government can ensure that patient records are secure.
With so many factors and parties affecting your data security and data quality in healthcare, the natural question is how you can mitigate your risk. A simple answer is: by using management software solutions that automate routine tasks and head off many threats before they have the chance to escalate.
How modern software solutions help you protect patient information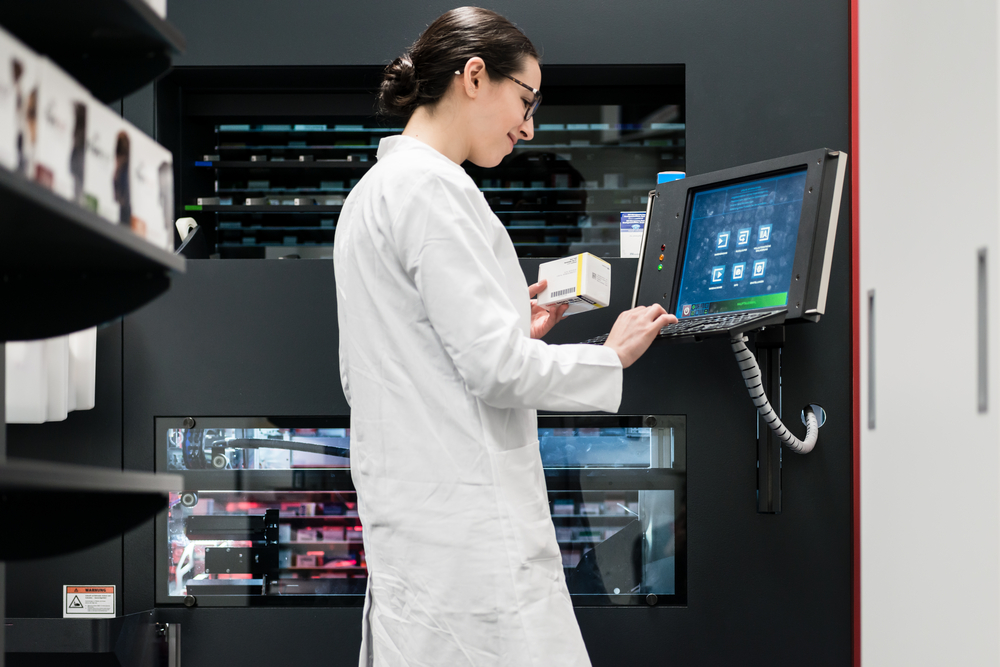 Customized healthcare management systems are much more resistant to cyberattacks than ready-made solutions. But it's important to choose a vendor with expertise in healthcare development and data security. Beyond that, here are a few things you shouldn't forget to include in your system to make it less vulnerable to cyber threats.
Cloud-based infrastructure. Modern software often uses cloud storage to ensure the best industry security practices are enforced. Cloud computing may seem risky because your data is stored off-site, but shifting to cloud and cloud-based applications often helps improve cybersecurity and constitute a safer choice for healthcare organizations. Leading cloud providers regularly update their products and equipment and monitor the system for possible vulnerabilities and suspicious activities and will also comply with HIPAA and GDP requirements.

Encryption. Other tools that can improve the security of stored data are two-key encryption systems (for example, PKI), 256-bit encryption, and blockchain technologies. Your data security increases with geographically distributed storage and high-level encryption.

Secure data standards. Modern software improves your security as it incorporates standards such as electronic data interchange (EDI) and Health Level Seven (HL7) by design. Implementing these standards protects your data when it's most vulnerable—during transmission, collection, and processing.

Backups. Modern software backs up your data instantly, so you can always be sure that your data won't be lost.
Of course, this is just a start, not a comprehensive list of what healthcare software should have. The exact system requirements will depend on your organization's workflow and needs. A team of professional healthtech developers will help you to decide on what works best in your case.
Prevent data breaches with Demigos
COVID-19's impact on healthcare, along with rapid digitalization, has triggered a rise in cyberattacks and highlighted the importance of security issues for healthcare providers. With numerous factors affecting data security, the best way to prevent a healthcare data breach is by using a secure and reliable management software solution that's tailored to your needs and compatible with all applicable privacy regulations.
If you're looking for a trusted partner to join you in protecting your organization from data breaches, Demigos is here to help. With our expertise in healthtech and focus on data security, we can create digital ecosystems that will bring your project to a new level. Contact us today to discuss your project.