AI-enabled Wearables and IoT
The increasing pressure to produce a timely and accurate analysis of patient data demands a new generation of innovations.
The Internet of Things (IoT or IoMT - Internet of Medical Things) has opened up a world of possibilities in healthcare: when connected to the internet, ordinary medical devices and wearables can collect viable additional data, give extra insight into vitals and data trends (physical and behavioral), enable remote eldercare, and give patients more control over their lives and treatment.
Applying data analysis and machine learning algorithms to the patient data captured daily opens new opportunities for more in-depth insights about patients' conditions and predictive treatment.
Case


Wearable for seniors
Challenge
Nowadays, many seniors live independently from their families, and they want to be sure they are safe and healthy. So as their relatives, who want to know when anything happens. It is essential to know vital health parameters such as blood pressure and heart rate and how they correspond to daily activities. When a senior falls or gets lost, family members must be notified immediately.
5 tips
how to set up your
remote teams in a period of PANDEMIC
Solution
We've developed an analytical system that allows continuous monitoring of vital health and state for seniors. The wristband provides its user with a status of essential parameters and also collects this data automatically. These regular measurements are stored on a server and are available through the internet in charts or raw data. The charts and analytics could be accessible by a senior, his family, or a doctor using the web and mobile solutions.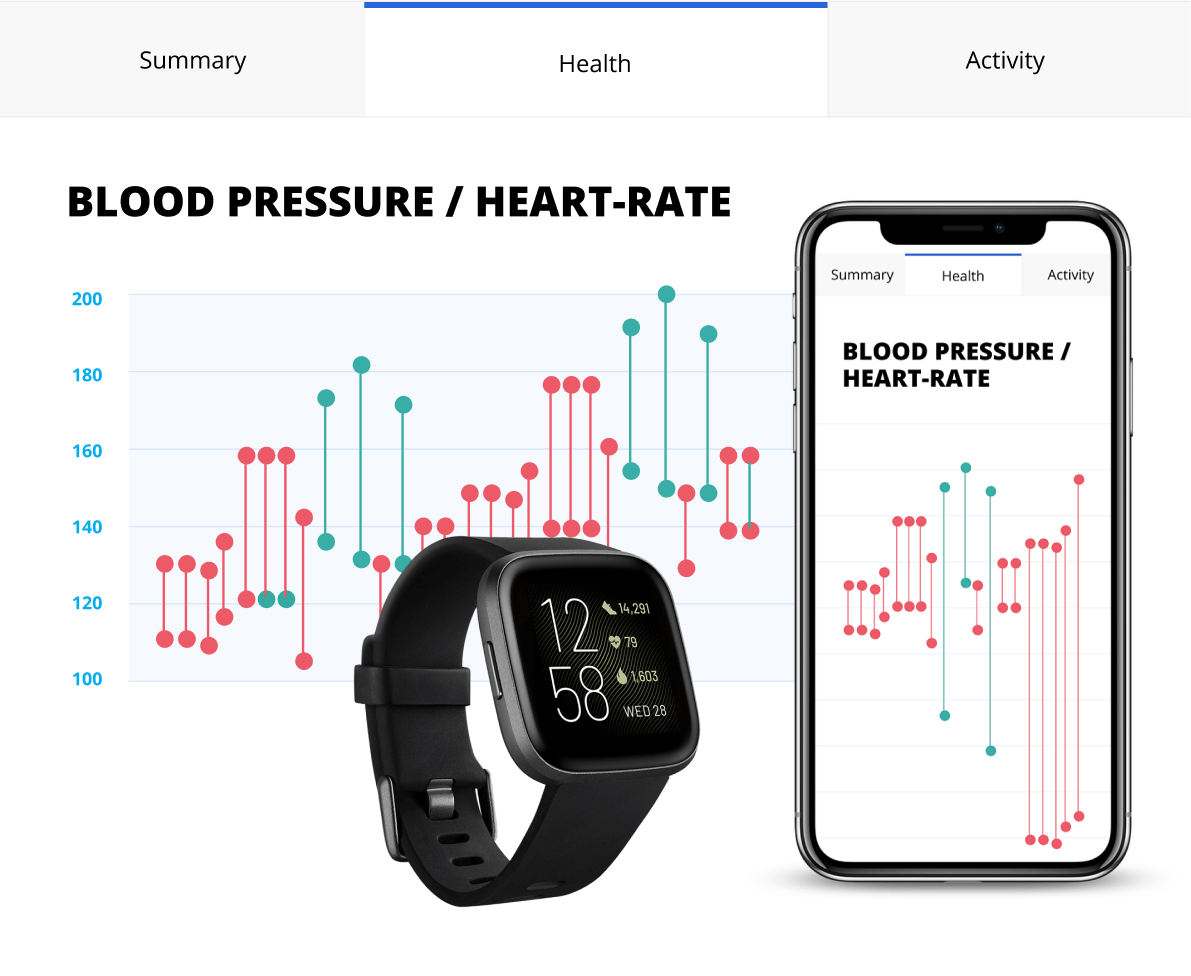 Result
The analytics system helps track heart rate, blood pressure, and patient activity during different time frames. The data could be exported and used for other purposes. Measurement of parameters is collected every 15 minutes. This enables clinicians to understand a senior's overall health status precisely.
CONTACT US
Do you have a project in mind? Let's discuss!