Healthcare providers and eldercare guardian agencies are beginning to leverage smart and IoT devices for more telehealth applications. Seniors can remotely access their care team without having to leave their homes. Certain apps can also help seniors optimize their exercise, diet, and medicine.
Wearable devices with sensors can allow physicians to more efficiently monitor senior patients in their homes to check for any irregularities, which cuts down on wasted time and resources.
Voice assistants such as the Amazon Echo (aka Alexa) and Google Home are helping seniors remember their daily schedules, such as when to eat, take medicine, or visit their doctors. Smart pillboxes help with dosage control and timing of medication. Smart clothing is helping doctors and guardians monitor their patients' movements. Motion detectors, smart mattresses, and even personal robots can help make the assisted living experience a lot more bearable.
Case


Automation of a senior care company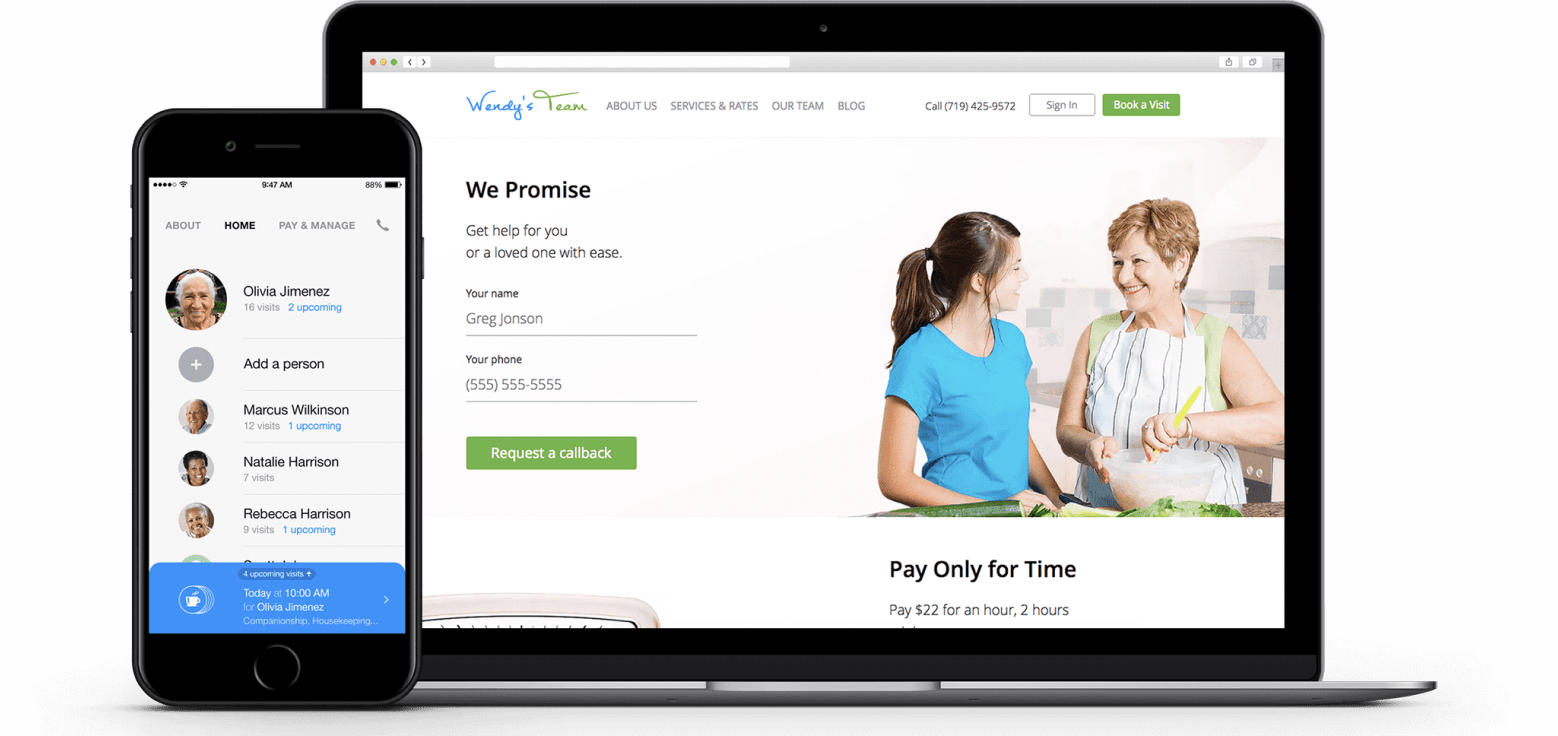 Challenge

It is a challenge for busy adult children to find a trusted, reliable, and high-quality partner who can help with the care of their Senior Loved Ones. Families also want to be calm that their Senior Loved Ones are okay and know when caregivers visit them.

Products for seniors should be tailored to their needs and be very simple to use and easy to understand.

Senior care agencies want to have a platform that automates their daily operations and helps to scale.
5 tips
how to set up your
remote teams in a period of PANDEMIC
Solution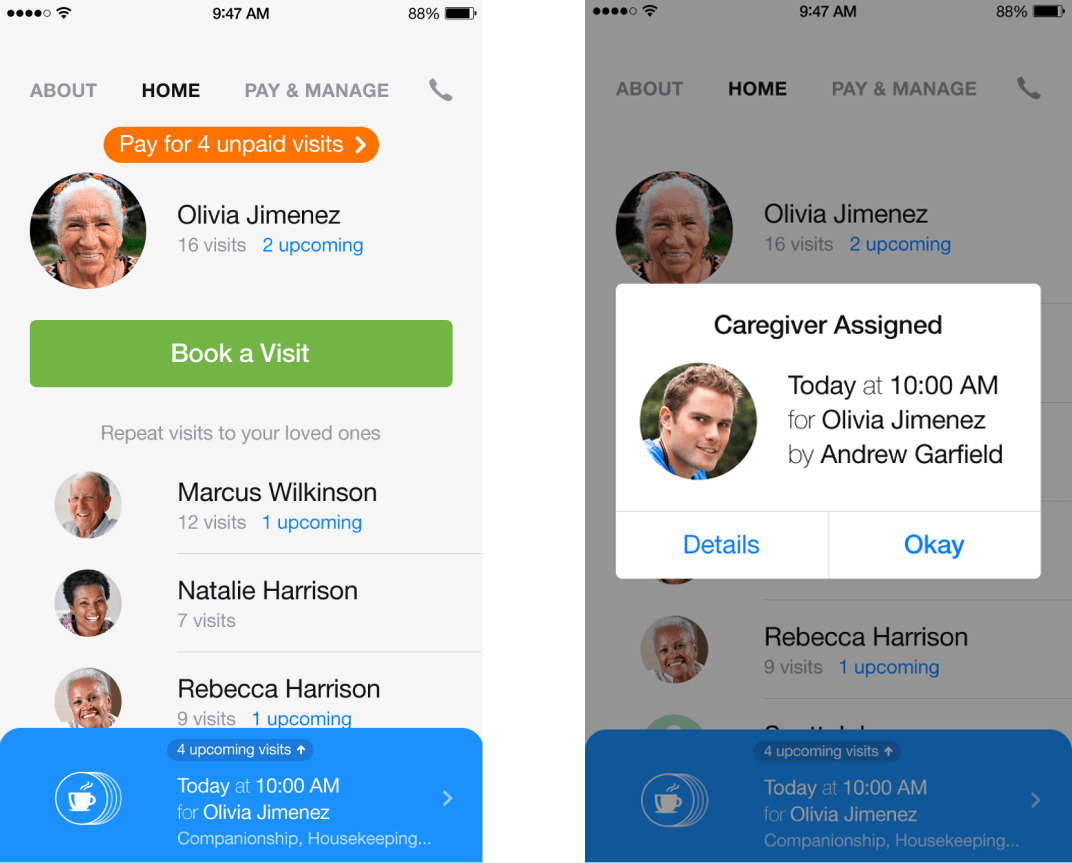 Booking
& tracking

visits

We built a service that allows older people or their families to order home care services from morning/evening routines to bathing/showering or light housekeeping and companionship. Seniors and their families can book services through a web platform or mobile app simply like they order an Uber drive. They can choose preferable caregivers, book one time or regular services months in advance, and track their visits.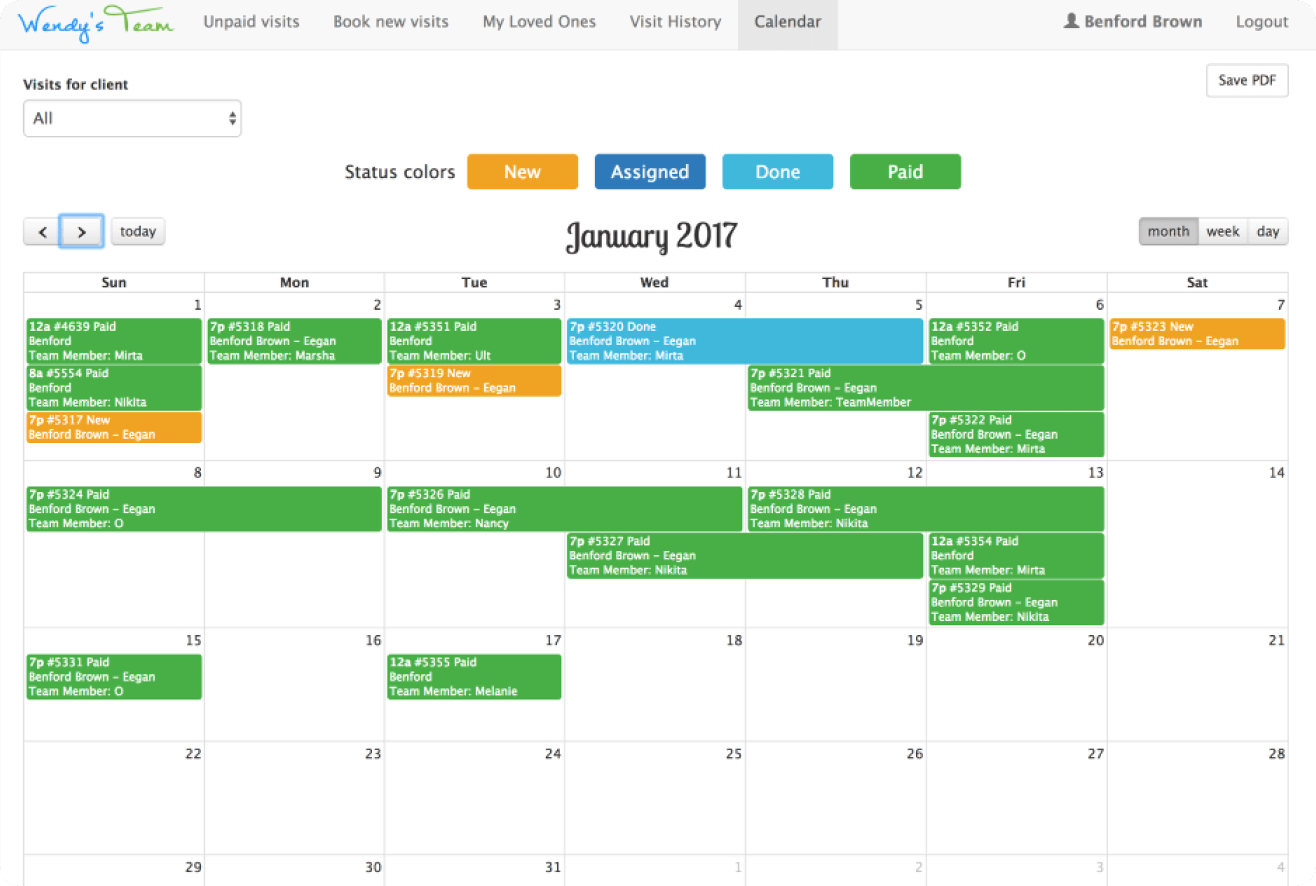 Scheduling
When the company launched their operations were mostly manual. Scheduling took a lot of time and hindered growth. With the system that we designed, scheduling became automated. Caregivers setup time when they are available. When a client books a visit, all suitable caregivers receive a notification and the first to respond would get the visit.
Now the company handles hundreds of clients every day.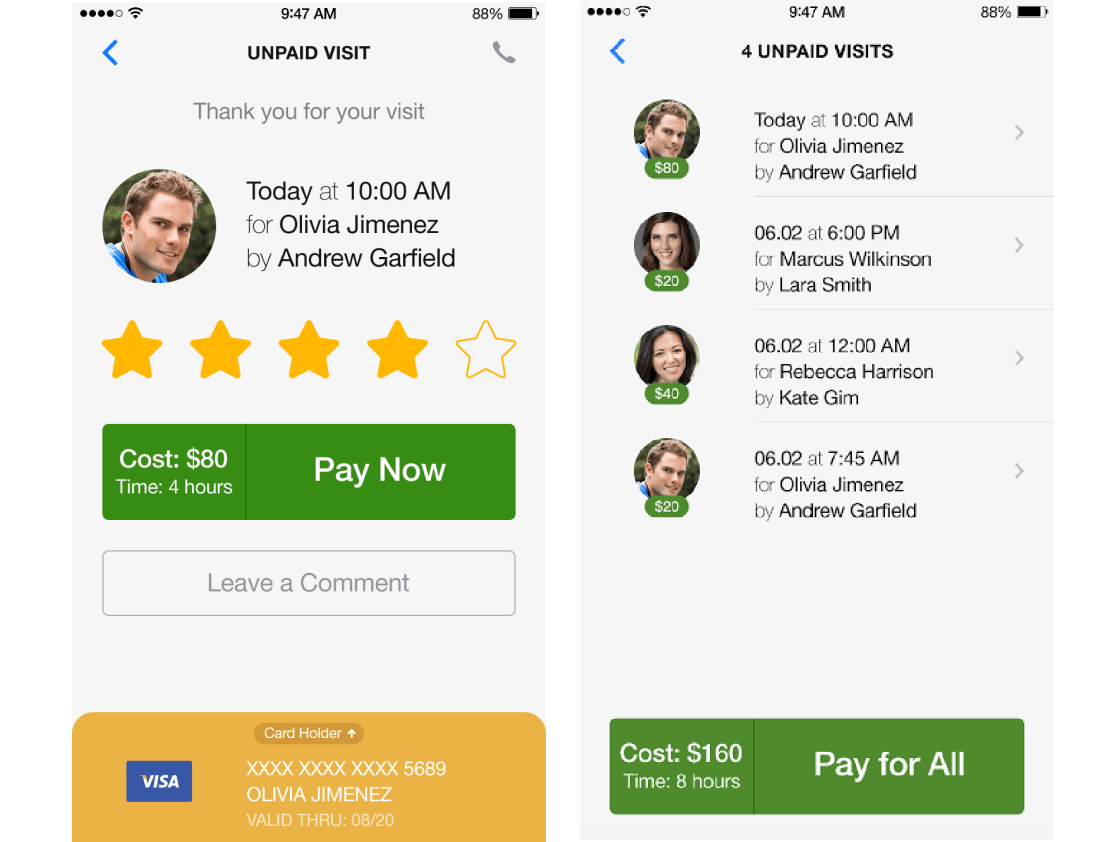 Online payments
Initially most of the clients paid with a check or a bank transfer. Control over payments was mostly manual and laborious.
Also, for most of the caregivers it is important to receive payments as soon as possible, and it was far from it.
With our payment solution clients are charged right after the visit, and caregivers receive their pay daily. Now 99% of all payments are made through this system.
Ratings & review
Feedbacks and ratings ensure continuous improvement within the team. We also collect notes after each visit and this information helps in future visits.
Result
We built a service that is used by hundreds of clients daily, with hundreds of active caregivers.
CONTACT US
Do you have a project in mind? Let's discuss!