Due to the current situation, home healthcare is in the spotlight. Not strange: when you're tied to your home, both getting and providing medical help becomes a challenge, be it post-corona rehabilitation, chronic disease treatment, or care for the elderly. Home healthcare agencies are overwhelmed with patients, and the demand doesn't seem to lower anytime soon. So, how to optimize the work and deliver help to more people?
Digital transformation is the answer: home healthcare trends for 2021 show it's a must these days. Healthtech and agetech are on the rise, and they have some valuable things to offer. Let's find out what the market dictates and what healthcare tech trends the agencies should consider.
Home healthcare market trends: general overview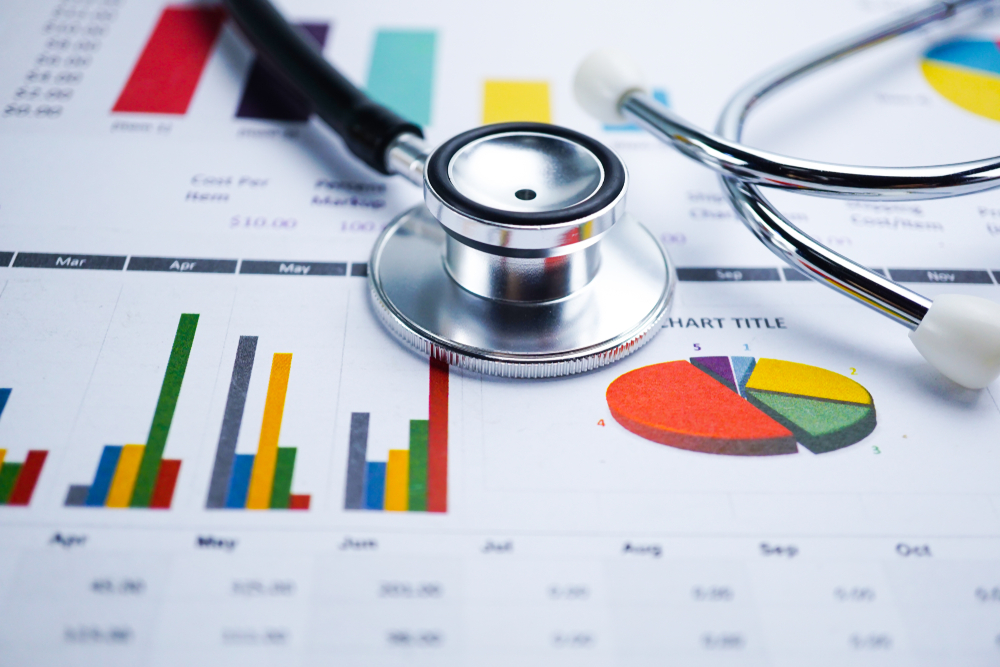 While coronavirus has significantly impacted the need for home care, the key reason for it remains the same: the growing number of aging citizens and people with chronic diseases.
Around every fourth client of a home care agency is over 85, and nearly half of patients are suffering from five or more chronic conditions. Coronavirus has only made the situation more acute and urgent.
According to some industry predictions, the current situation will bring a significant shift in governmental support for nursing care in the US. Seniors have always preferred staying at home rather than in assisted living facilities — even with the 24/7 medical help available there.
With the pandemic going on, they have even more reasons to choose home care. "Now, they don't want to be in what's basically a nursing-home prison, as some have called it, because they're locked up, they can't leave, and nobody can come see them — it might as well be a jail," says Grace-Marie Turner, a president of the Galen Institute in Virginia.
It is also predicted that more care will be passed to the hands of nurses, physician assistants, and other non-doctor medical workers. This will help decentralize the industry and shift the load towards primary and home care.
Home care market predictions reflect a reasonable demand for these services: the global home care market size is estimated to reach $274.7 billion by 2025, growing from $181.9 billion in 2020. The increasing healthcare costs and the need for efficiency are further drivers of market growth. This is what home health care tech trends are rooted in. Digital transformation is now critical, with telemedicine, remote monitoring, healthcare wearables, and other solutions stepping up to save the day.
One more industry issue: previously, home care was required by people who left the hospital. But the situation of the recent year has changed things: now, home healthcare agencies work to keep patients out of the hospital as much as possible. This brings more complexity to the field and requires more experience in specific areas.
This is why the recent home health care industry overview shows the division of caregiving expertise to the following fields:
Cardiovascular disorders

Diabetes

Respiratory diseases

Cancer

Mobility disorders

Wound care

Others: pregnancy, kidney disorders, neurovascular diseases, and so on
More specialized care is one of the emerging home health care trends. And the technology is here to help the agencies ease the burden.
Read also about healthcare technology trends.
Major home health care industry trends for 2021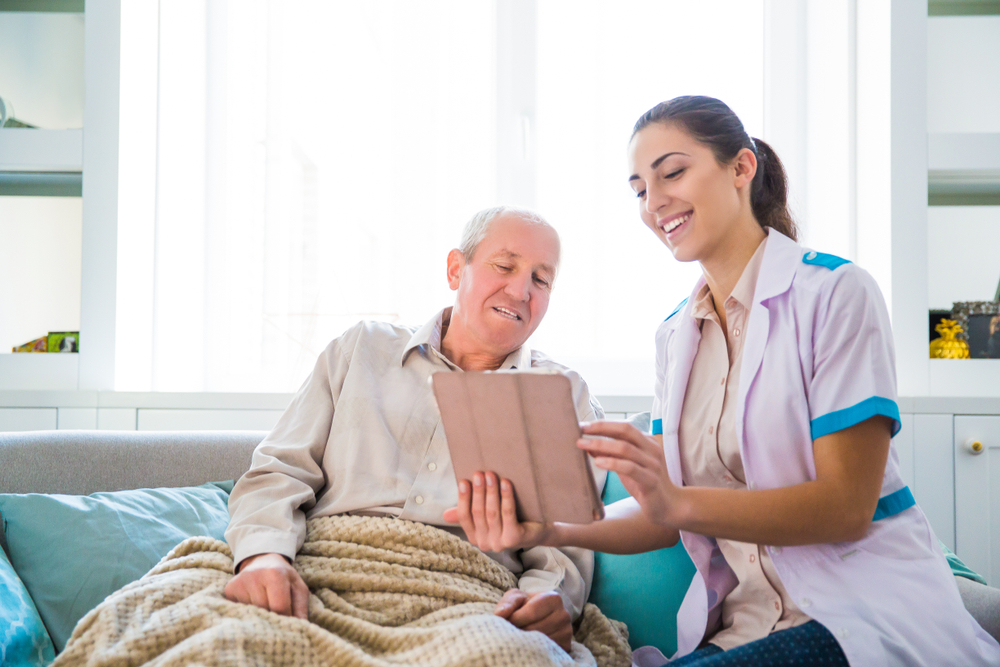 The future of home healthcare largely depends on how fast both the authorities and home care agencies can adopt new healthtech. This is not an exaggeration: with the market showing the increased demand and tremendous global shortage of healthcare workers, the industry needs to lean heavily on technology.
Both patients and caregivers are now more aware of the various technologies available, such as smartphone diagnostics and tracking apps, wearables, sensors, and so on. Additionally, the COVID-19 outbreak has boosted the development of telemedicine by at least a decade. This rapid advancement is one of the most prominent digital home care trends in 2021.
Telemedicine: increased number of virtual visits
The steps towards telehealth services have been unhurried and cautious — until the last year. Now, the telemedicine revolution is in full swing: its adoption increased from 11% in 2019 to 46% in 2020. With a live remote connection, more patients can get care in time without breaking quarantine or lockdown. Healthcare providers significantly scaled their services, seeing 50 to 175 times more patients. Telehealth services are critical in the current circumstances and are likely to continue developing in the following directions:
Primary care apps: follow-ups and non-urgent care

Specialty care-enablement platforms: telepsychiatry, pre- and postsurgical care, chronic disease control, etc.

Remote monitoring (combined with video consultations): getting valuable insights into harmful factors, disease flares, potential complications, etc.
The Centers for Medicare & Medicaid Services (CMS) has ensured telemedicine's firm position among current technological trends in home health care. In 2021, CMS allowed home care agencies to use telehealth solutions under the Medicare home health program. The organization emphasizes that these services are especially critical for cancer and other immunocompromised Medicare patients. This leads to another home health care trend in 2021 — specialized help within the home setting.
Specialized rather than generalistic approach to home healthcare
The pandemic has required more patients with serious conditions to stay in their homes since hospital checks are unavailable or risky. While seniors and patients with chronic diseases have long been the focus of home healthcare agencies, there's now a need to expand the specialized care offerings even more and add even narrower divisions:
COPD

Degenerative disease states

Multiple sclerosis

Brain injury

Ventilator care

Veteran-specific care

Pediatric care

Mental health care

And so on
While technology can't help with the expertise in those areas, it does help in personnel training, planning, and analytics, not to mention patient diagnostics and control. And the agencies shouldn't be afraid to implement agetech: seniors are now more comfortable with smart technologies, especially if they allow them to avoid full-time medical assistance.
IoMT and more acute care
The IoMT market share is predicted to reach $142.45 billion by 2026, taking into account the demand that is a response to the increasing percentage of chronic diseases and the growing senior population. There are various solutions for patients, caregivers, physicians, hospitals, and health insurance companies.
Read also: Custom Health Insurance Software Development
Digital devices for remote monitoring are one of the digital home care trends in 2021: in March 2020, the FDA issued guidance to expand non-invasive monitoring devices' availability. But telehealth and remote monitoring solutions are only a part of the IoMT universe.
Point-of-care platforms for clinical diagnostics and emergency applications are coming into the spotlight. Connectivity is another vital component: for example, smart connected insulin pumps or glucose monitoring systems are helpful both for patients and doctors who use the device data. Also, the IoMT trend includes the rapid development of biosensors — the wireless body-worn or patch-enclosed sensors that can analyze blood, sweat, and other bodily functions. All these IoMT devices are essential for more acute and specialized home care.
Considering the market's needs and the current technological opportunities, the future of home healthcare largely depends on timely digital transformation, meaning some software solutions should be a high priority for home care agencies to consider.
Top software solutions for the digital transformation of a home health care agency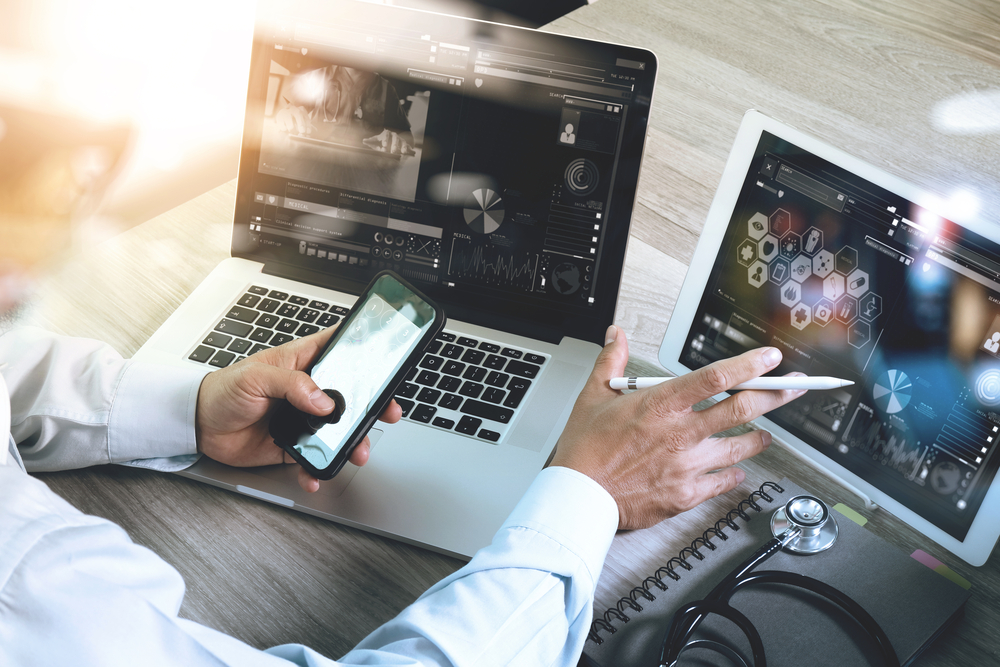 As home healthcare agencies are rising to the challenge of increased demand, they must have the right tools to provide help efficiently. Home healthcare software market can offer the necessary support to make processes inside the company more efficient.
Analytics
Home healthcare agencies shouldn't ignore the opportunities big data can offer to their business. Analyzing patient data for rules and patterns not only helps in treatment planning but also can help predict and avoid disease complications.
Pattern identification is not new: data analytics have been used to manage the flu epidemic and identify the strains to include in the flu vaccine. The same approach can be used with home care to predict, for example, seasonal aggravations of allergies or asthma and prevent complications. There are quite a few data analytics tools that can help care providers analyze patient data efficiently and use the insights for personalized and timely care. Read also: Developing a Healthcare Analytics Software
Scheduling
Manual booking and scheduling is often the way home care agencies work. But it's now time to abandon paper-based procedures for more advanced and less time-consuming digital solutions. Automated booking and scheduling provide a better customer experience and significantly save time for administrators.
Robust home healthcare scheduling software can help manage several roles:
Client: booking visits, managing schedule, paying for services, communicating with caregivers, etc.

Caregiver: onboarding, managing schedule, receiving client information, performing post-billing operations, etc.

Family member: accessing the schedule and payments, reporting and feedback, communication with caregivers

Authorized employee: home healthcare employee tracking, managing caregivers, approving certifications, etc.

Agency manager: payment processing, facility management, reporting and statistics, and more

Third-party service providers: partnering with various companies for transportation, shopping, doctor visits, housekeeping, and more
Scheduling software that includes payment functionality, reporting, onboarding for employees, caregiving plans, and other functionality can streamline the home healthcare agency's processes and give room for scaling and more specialized care.
Remote monitoring
Remote monitoring and telehealth are ideal complements to home care, and every agency should start using them. They help to:
Avoid unnecessary visits

Optimize the caregivers' time

Provide support beyond medical care
Depending on the home healthcare specialty, the owners may consider various IoMT devices, software solutions, and platforms. Remote monitoring is a broad term that includes everything from remote glucose meters and dementia surveillance monitors to diet logging apps and telehealth platforms like Teladoc and eRecord. Experienced healthtech and agetech software providers can help the agencies choose the proper functionality and implement complex solutions seamlessly.
HR management system
Another thing worth considering is GPS tracking functionality for employee management. If the agency's employees are spread across the city, a mobile app for timekeeping and scheduling may significantly ease the management issues. It can also help caregivers efficiently plan their route, update schedules, receive alerts, and so on. If the home healthcare agency consists of a large team of employees, an app like this can solve quite a few logistical issues.
Medical billing and insurance claims processing
Patient payments and insurance claims management is a tedious task, which only becomes more challenging as the agency scales. Medical billing software streamlines the billing process, tracks payments, automatically sends claims, and reminds patients of payments and insurance expiration. What's more, it reduces human error and protects the patients' confidential data.
Some of the features healthcare billing solutions should include are:
Claims processing

Patient billing

Insurance verification

Reporting and statistics

Integration with EHR
Also, medical software must guarantee a high level of patient data protection and should be cloud-based. With the proper solution at hand, scaling the home agency's services will be more efficient and faster.
Demigos' CEO: expert opinion
"As a senior care company manager, you always want to provide better services to your customers and caregivers, spending less time and money on operations. A reliable software system for home care business can improve customer experience and increase the efficiency of caregivers drastically." — Ivan Dunskiy
Demigos is here to help
During the last year, home healthcare agencies have been under great pressure. The increased demand for home care and specialized services, in addition to evident personnel shortages, has made owners and managers look for solutions to streamline and optimize their processes. Home healthcare industry trends show the intense interest of medical communities and authorities in telemedicine and IoMT, various data analytics platforms, and remote monitoring solutions. A digital transformation is no longer an option; it is a necessity.
With years of experience in healthtech and agetech, Demigos can help home healthcare agencies build customized applications and integrate third-party solutions. Contact our team and tell us your pain points — we can solve them together!