Building a healthtech startup is quite the endeavor. Offering an elegant solution for a topical problem is one thing, but finding your way through complex regulations is a whole other story. There's nothing more frustrating than a perfectly executed business plan hitting a brick wall due to compliance issues. That's why preparing a regulatory checklist for a healthcare startup early on is the best way to prevent confusion and financial losses.
With a track record of over 40 IT healthcare solutions developed for clients from across the world, the Demigos team knows the industry inside out. In this article, we'll go over the standards and regulations your healthcare startup has to comply with if you're planning to conquer the US market.
Regulatory compliance standards for healthcare startups — a blessing or a curse?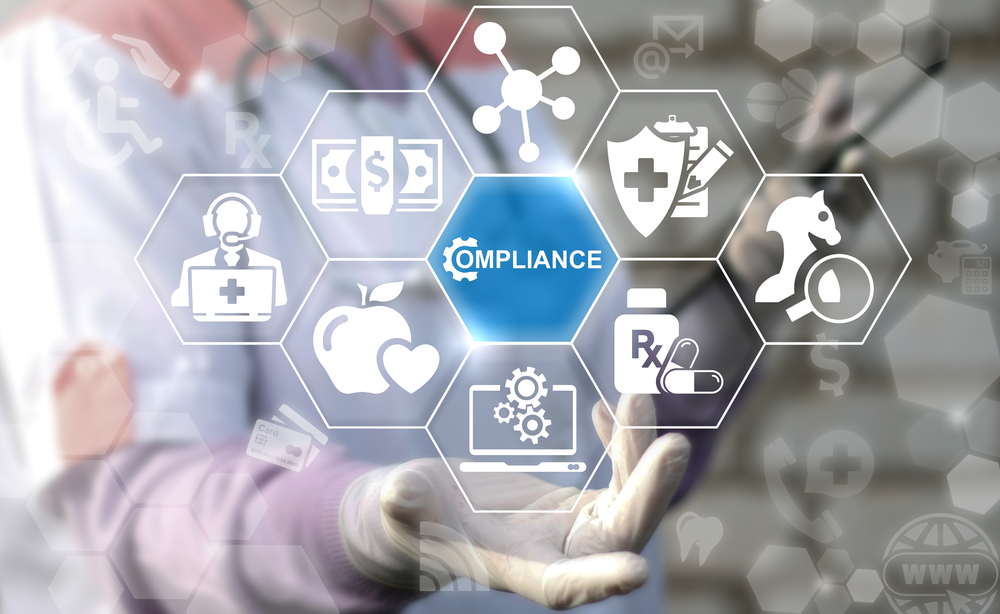 The US healthcare industry is as lucrative as it is competitive and heavily regulated. In order to enter the market and thrive, a medical business has to keep track of numerous standards and laws.
According to the American Hospital Association, health systems and hospitals in the US must comply with 629 requirements from 4 federal agencies. Additionally, a number of state and municipal bodies govern specific local aspects of healthcare. On top of that, non-government and independent entities like the AMA (American Medical Association) also play their role in controlling the US healthcare system.
The task of navigating this regulatory mayhem can be daunting for a technology-oriented company. However, understanding why the system of rigid rules exists and knowing the main players can help.
These are some of the major US healthcare regulators and their functions:
The list goes on, as there are many more regulations that manage specific aspects of medical research, the use of toxic substances and hazardous materials, and so on. Depending on your startup's specialization, you'll have to comply with healthcare standards and regulations developed by the corresponding agency.
Upholding relevant data exchange standards is another vital component of any healthcare-related software. Jump to this article to learn more about the significance of interoperability in health IT.
When it comes to healthcare compliance for software products, it's important to identify requirements that apply to your business model as early as possible. Let's look at a few reasons.
Why your startup needs to ensure regulatory compliance in healthcare from the start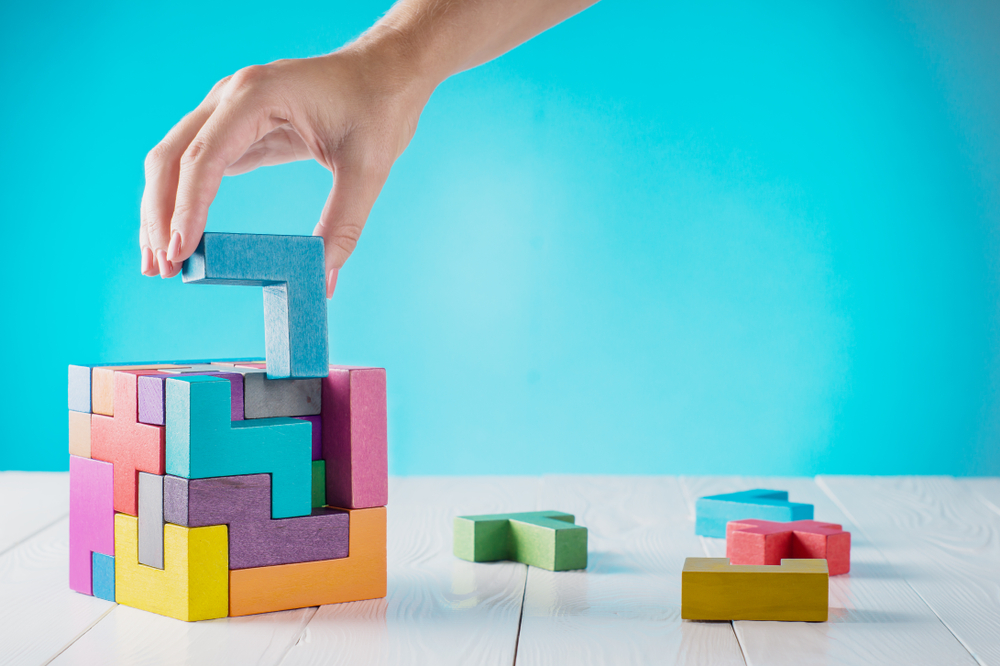 Respecting regulatory standards in healthcare is an absolute necessity. They protect the interests of patients and medical professionals, promote higher standards of care, and ensure that all new products on the market are safe and play by the rules. The fact that the product is digital doesn't mean regulations can be avoided. That last part is what we'd like to focus on.
Here is why healthcare compliance regulations will inevitably apply to your software product.
You'll need regulatory approval to access the US health IT market
In the US, all hardware and most software solutions intended for use in the healthcare domain have to be approved by the FDA. The US Food and Drug Administration's regulations classify many software products as medical devices and require their creators to apply for healthcare compliance certification. The FDA standards are not the only ones your startup will have to adhere to, but you will need to actively seek approval from this agency.
You'll most likely work with private data
Since it's the patient who's on the receiving end of healthcare services, your application will probably collect, process, and/or exchange sensitive personal information. US healthcare regulations for software are very strict in this respect, with agencies guarding the safety and security of patient data at all times.
You need to consider possible liability issues
Things happen, and you have to be prepared legally to handle the most unfavorable outcomes. Your software may provide diagnostic functionality or offer therapeutic advice, which theoretically opens the door for negligence or patent claims. The best way to avoid future lawsuits is by adhering to all applicable standards and having a solid legal base. And planning for it in the initial phase of the project.
You don't want compliance concerns to surface too late
If you don't address the issue of regulatory compliance early on, it may become a bottleneck or block the development of your product altogether at a later stage. Think of the cost of making changes to the code when the project is nearing completion. Or imagine the hassle of obtaining last-minute certification days before the launch date. Keep in mind — the process isn't too speedy with most regulatory agencies.
Hopefully, the reasons for compliance we named will convince you of its importance. Now, let's get down to the actual healthcare standards and regulations you need to be aware of.
Key regulations you should pay attention to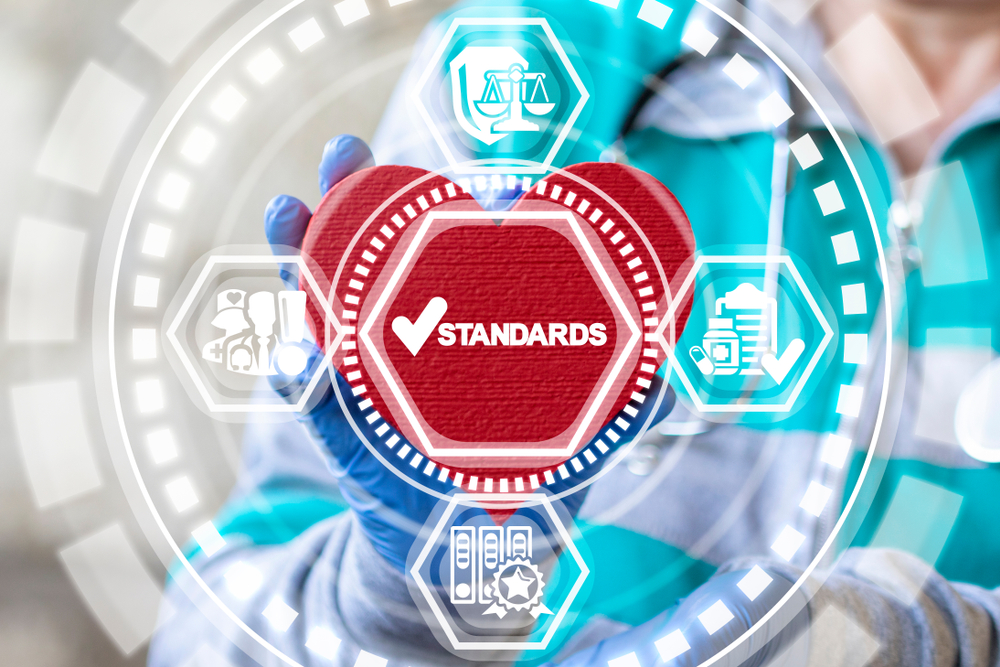 Laws and standards that govern healthcare are almost innumerable, but don't let it discourage you from bringing innovation into the health business. We'll keep our digest short and to the point, listing only those regulations that you're sure to encounter on your way to the market.
FFDCA
The Federal Food, Drug, and Cosmetic Act is an umbrella term for a set of laws and regulations that govern the development and use of pharmaceuticals, medical devices, and much, much more. Your legal department will need to have a good handle on the particular laws pertaining to your startup's focus, as there are quite a few.
Here are some of the more common regulations and programs of the FFDCA you might have to comply with:
PMA (Pre-Market Approval)

SaMD (Software as a Medical Device)

Pre-Cert Program (Digital Health Software Pre-Certification Program)

LDT (Laboratory Developed Test)
The bottom line: sooner or later, you'll have to come into contact with the FDA. It's unavoidable if you want to get the regulatory requirements for your healthcare startup in order.
HIPAA and the HITECH Act
The Health Insurance Portability and Accountability Act of 1996 essentially protects customer personal data along its entire journey. Its provisions define rules for collecting, storing, and exchanging such data, as well as disclosing it. It is essential to follow HIPAA requirements for healthcare startups to avoid legal issues, especially if your project is related to tools for processing PHI (protected health information). Like developing EMRs (electronic medical records) or EHR (electronic health records) for medical facilities or software that their business associates (insurers, law firms, and others) may use.
In case you need more info on the subject, we've written an entire article on HIPAA compliance that you're welcome to read.
As to the HITECH (Health Information Technology for Economic and Clinical) Act, it's the primary regulation that promotes EHRs and enforces compliance with HIPAA regulations.
The Anti-Kickback Statute and Stark Law
You need to set some basic rules when building the ethics code of your startup. Making provisions to avoid bribery and fraud in any form is the primary reason for complying with these two regulations. If your solution involves telemedicine and/or virtual care, it's important to clearly outline the lawful boundaries for incentivizing patients and medical professionals.
Also called Ethics in Patient Referrals Act or Physician Self-Referral Law, the Stark Law prevents physicians from receiving personal benefits when referring patients to healthcare providers.
The Anti-Kickback Statute deals with such instances as criminal offenses. Penalties include fines as high as $25,000 or up to five years of incarceration.
There are many other more specific and local regulations that may apply to your startup. For instance, if you're planning to operate in California, you'll have to abide by the California Consumer Privacy Act (CCPA), which basically trumps most HIPAA requirements. The regulation is closely modeled after the EU's GDPR (General Data Protection Regulation) and enforces stricter standards for personal data safety.
If your business strategy leads you into insurance territory, compliance with legislation like MACRA (Medicare Access and CHIP Reauthorization Act of 2015) and provisions of Medicaid and Medicare programs will come into play.
ISO 27001 is another standard used for risk assessment when dealing with customer data in digital products. Your healthcare startup might face the need for ISO 27001 certification to ensure better data security.
If you're feeling overwhelmed by the sheer number of compliance requirements for healthcare startups, we might have something up our sleeve just for you.
Read also: Healthcare Data Visualization
Using compliance software
This option could prove useful for smaller startups, as it's a way to save on legal fees. Compliance software, often referred to as GRC (governance risk and compliance), can cover most of your needs by helping with:
Managing procedures and policies

Organizing document workflow

Performing compliance audits

Analyzing compliance risks

Providing reports
Finding the right compliance software to meet the exact demands of your startup may be a challenge, but it can turn out to be a great investment. You can achieve a high degree of automation, assess risks, and easily share the compliance roadmap with your stakeholders.
Wrapping up
The multitude of regulatory requirements for healthcare startups is astounding. However, achieving compliance is a necessary step and cannot be avoided. The most efficient strategy here is to identify areas where compliance issues may arise and work towards solving them preemptively.
A software partner with experience in building products for the US health IT segment can help take this burden off your shoulders. A top-rated developer from Ukraine, Demigos is ready to invest time and our team's expertise into creating your innovative solution. We'll gladly share our insights and offer advice so that the final product can disrupt the market as soon as possible, free of compliance issues.