What is the fastest way to build and scale your tech team these days? The simple answer is: to hire a dedicated team. We're not being overly dramatic here — a dedicated development team is actually far more efficient than a newly assembled in-house one when it comes to starting or scaling quickly. Why? Simply because it's a closely-knit team of professionals rather than a collection of freshly hired people with different backgrounds.
But we know you're not just going to take our word for it. After all, a decision-maker like you operates using facts. And facts we shall give you.
Keep reading to discover the benefits of hiring a dedicated software development team, learn how to structure it, and find out what to look for when you're choosing one.
Why would you need to scale a tech team fast?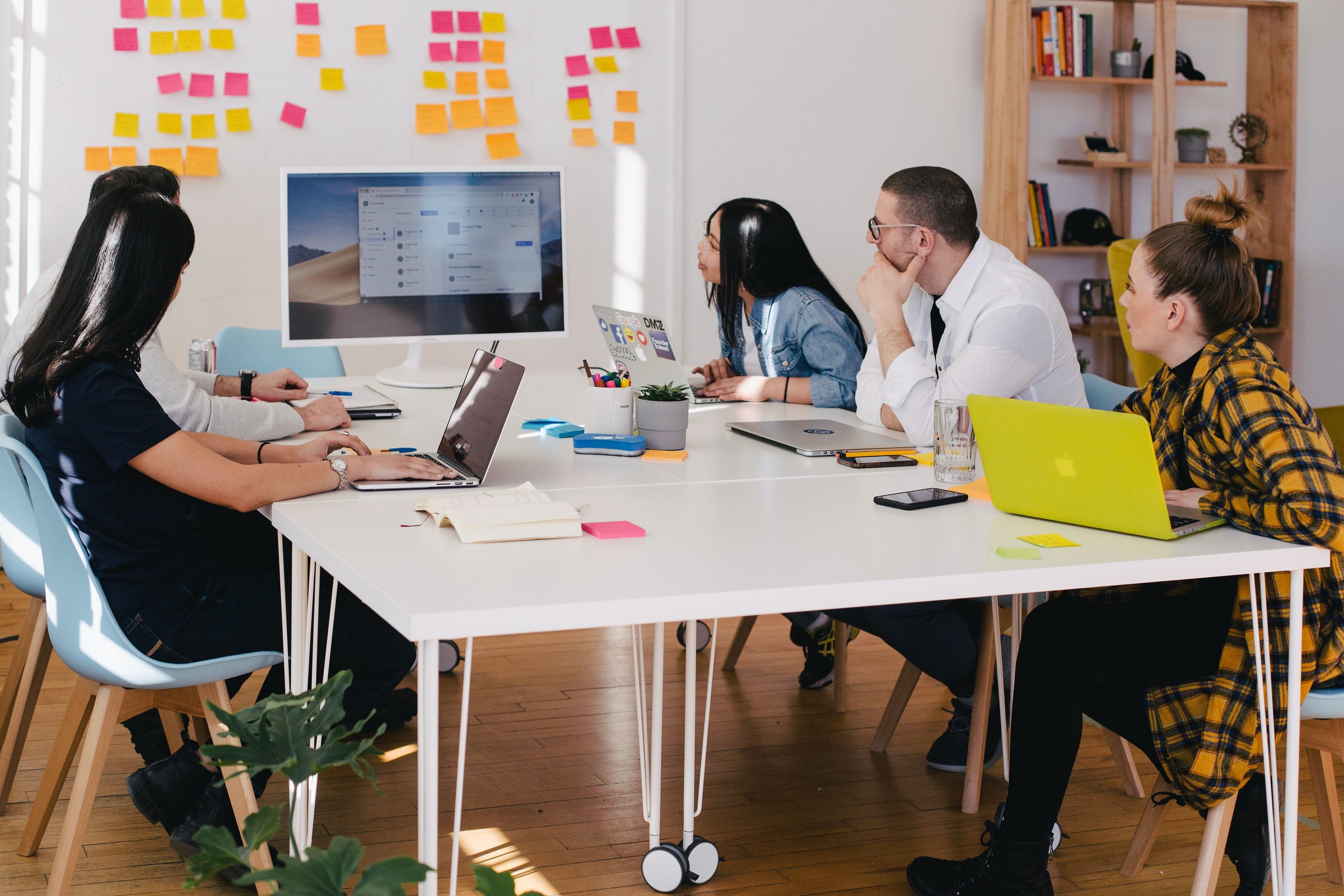 You probably know what makes a business scale its existing tech team. Still, let us outline the most popular scenarios.
Your in-house team is struggling to meet goals or deadlines
This is the most obvious reason. Sometimes, your estimates can be too optimistic, and sometimes, you're not the one setting the scope and deadlines at all. Either way, your team has to deliver a solution that meets particular requirements on time.
If your in-house developers are struggling with this task and falling behind on their plans, it's a sign that you need to scale your tech team. In other words, you need to add more people to the team. And not just any people — preferably, a team that has the skills and experience cooperating with each other.
You want to scale your business
Another thing that can motivate you to hire a dedicated team is business growth. Imagine that your business operates successfully in one location, and the executive team sees huge opportunities in other locations. But to scale there, your business needs to upgrade the existing system or build additional software products to adapt to the realities of that market. That's when you need dedicated engineering teams.
Or here's a more obvious scenario: your company has hastily developed an MVP. Now, the business is growing, and the management envisions scaling. The marketing is ready, and you, being the executive, can clearly see what needs to be done to increase sales. But you also understand the changes that need to be made for the system to handle scaling. A dedicated development team can handle that while your in-house technical team is developing the current product.
Another example is when an existing technical team works on the main product while a dedicated team develops a related solution that enforces the main product or promises some great opportunities in addition to it.
You need particular expertise
Say, you decided to add a mobile app to your desktop software solution after analyzing requests from users. But your existing team lacks mobile development expertise. Naturally, you need to find people who can build the application you envisioned. The easiest way to do that would be to follow the dedicated team model and contract a vendor that specializes in mobile app development.
You need a team to carry out general tasks
Scaling your tech team with dedicated engineers can also be a wise decision when you need to free up your in-house professionals for some critical corporate tasks. If you leave routine software development tasks to the dedicated team, your in-house team will be able to focus on the strategic work that requires much business input.
You want to avoid the frustration of the recruitment process
Yes, hiring people can be frustrating, but most importantly, it's costly: the average cost per hire in 2022 is $4,425. To add insult to injury, recruitment and onboarding are also slow — too slow for the challenges of modern businesses. Zippa estimated that it takes from 36 to 42 days to fill a position in the US and then 12 weeks for the new hire to become actually productive.
So, when trying to assemble a team of professionals, you'll need to spend over a month — a very intense month — on hiring a single person. During this time, you'll have to sort through a dozen pre-vetted CVs, interview several candidates, and hope their great performance in the interview and on paper will continue into their everyday work.
Wouldn't it be nice to work with a software outsourcing vendor instead? The dedicated software development teams they have can get to work right away.
As you can see, dedicated teams can be used in a multitude of scenarios, some of which contradict each other. But might hiring an in-house team fit them better? Let's compare the two staffing models to see.
Hiring a dedicated team vs. building an in-house team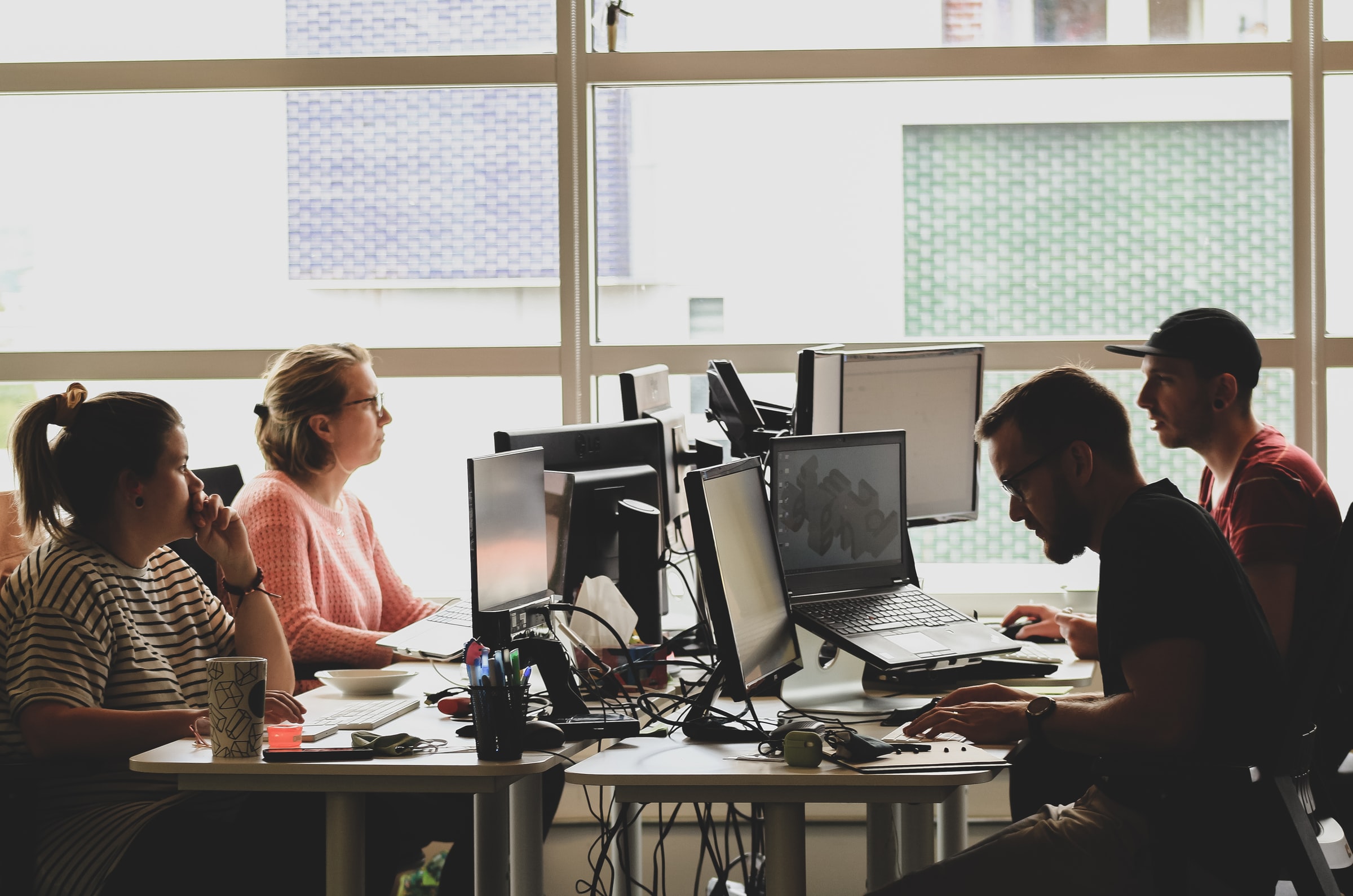 A dedicated team reports directly to you, your tech lead, or the product owner, works with you long-term, develops software solutions, and makes sure they are secure and error-free. But so does your in-house team. So what sets the two approaches apart, and what makes one better than the other? We'll have to look into each of them to make the call.
| | | |
| --- | --- | --- |
| | Dedicated team | In-house team |
| Operating costs | Relatively low | Relative high |
| Budget | Predictable | Predictable |
| Recruitment | Handled by the vendor | Handled by you |
| Talent pool | Diverse | Limited |
| Domain experience | Diverse | Limited |
| Team management | By you or the vendor's manager | By you |
| Employee training | Done by the vendor | Done by you |
| Human resources issues | Handled by the vendor | Handled by you |
| Software development processes | Already established or adapted to your requirements | Have to be newly established |
| Dedication to the project | Full | Full |
| Data security | The vendor's responsibility (though you can set your requirements and control their fulfillment) | Your responsibility |
| Talent nurturing, knowledge sharing, education | Inside the vendor's company | Inside your company |
| Accounting, taxing | Handled by the vendor | Handled by you |
It's clear that the pros of one approach correlate with the cons of the other one. So, perhaps, focusing on the advantages of dedicated teams will help you decide if you'd want to apply this model in your project.
Dedicated team model benefits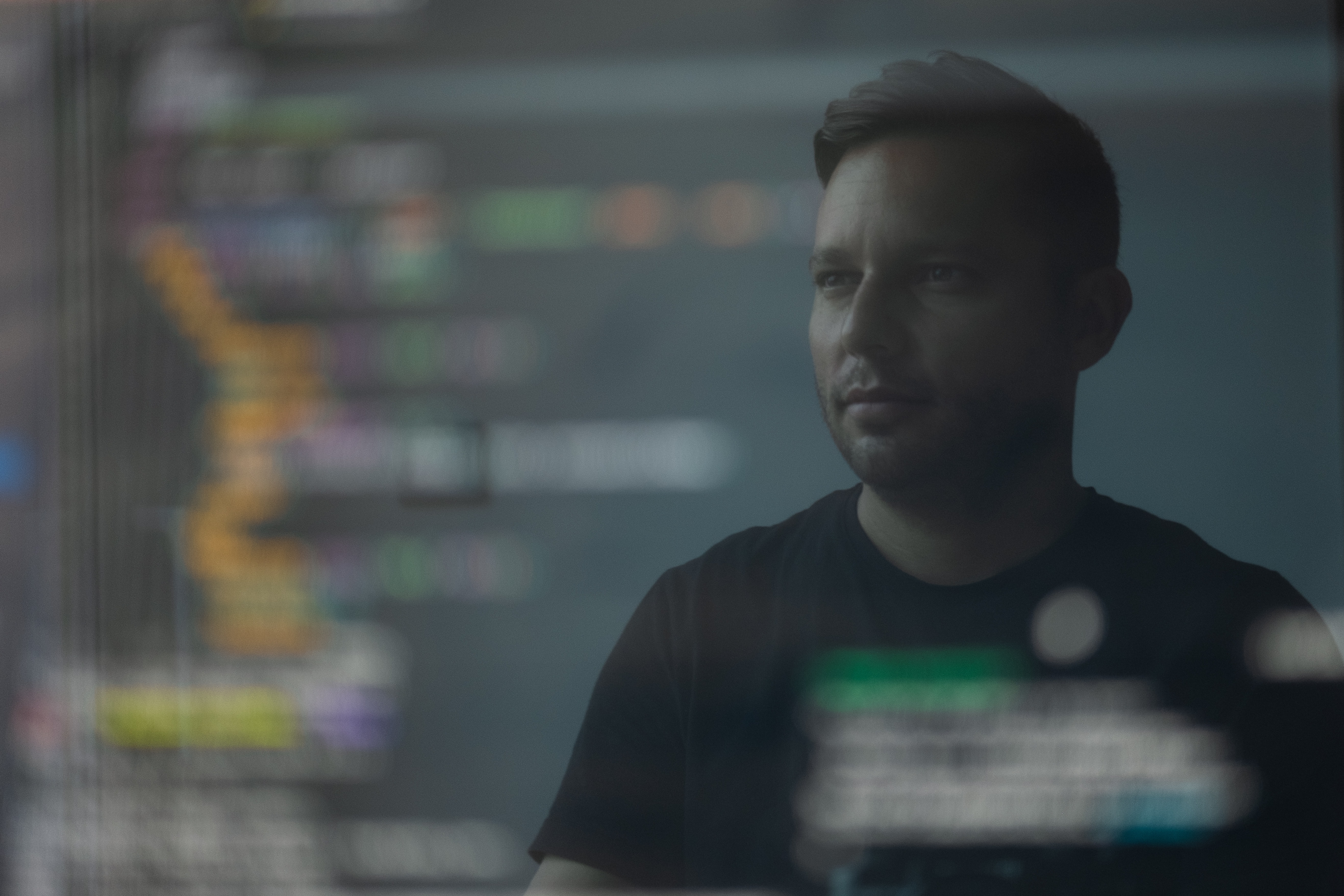 The pros of the dedicated development team model are as topical in 2022 as they'll ever be. We got used to remote work and have seen that working with the local talent pool might be limiting, considering the global workforce shortage among tech talents. So why not try dedicated teams? They come with some excellent benefits.
High level of technical expertise
Outsourcing vendors tend to work with professionals that have some of the highest hard and soft skills. After all, these people have delivered software products to various clients and solved various development challenges. So when you opt for scaling your tech team with dedicated programmers, you can be sure that these people have the deep technical expertise and a result-oriented mindset.
Rare talent
There are popular technologies, and the software engineers who work with them are in very high demand. And then there are technologies so old or rare that only a handful of professionals know how to tame them. In both cases, hiring would be a challenge.
Well, guess what? Chances are, outsourcing vendors already have these pros on their team and will be happy to share their experience with you.
Recruitment speed
Many outsourcing partners have internal talent pools where professionals stay employed between projects. Plus, the size of dedicated teams engaged in other clients' projects can frequently change, which means there's usually a person with the skills you need either already available or can become available in a short time.
On top of that, outsourcing vendors often have in-house recruitment departments that focus specifically on finding and hiring tech professionals of different skill sets and seniority levels.
So, if you need a big team right away (10+ people) or aren't satisfied with the engineers offered, the vendor's recruitment team can quickly find and hire matching candidates or transfer them from other projects. All you'll have to do is veto and interview the newcomers (if you wish). The vendor will then handle the onboarding, equipping, salaries, taxes, training, vacations, leaves, and beyond.
Transparent communication
Since you will probably be the one managing the dedicated team, they will do whatever it takes to make communication smooth. Daily stand-up meetings, status updates, chats, video calls, sprint retrospectives, demos — you can be a part of all of them. Open communication also includes being open to feedback, so whenever you see that something can be improved, you're more than welcome to point it out, and the team will do its best to fix the issue.
Varied business experience
Most dedicated team members have worked with different clients in different domains. So their expertise is usually broader than that of the engineers who spend years working in a single company. This diversity also includes being familiar with compliance criteria across businesses. So if a tech professional has worked on a healthtech project that required the solution to be HIPAA-compliant, they will know how to make your medtech solution compliant too.
Fully dedicated
We'll say this at the risk of being obvious: dedicated software development teams are focused exclusively on your project. Your success is their primary concern, and the team is 100% engaged in helping you reach it.
Yes, you get all this and more when you hire a dedicated team. Speaking of which, a dedicated team doesn't consist of software engineers alone.
Dedicated team composition and budget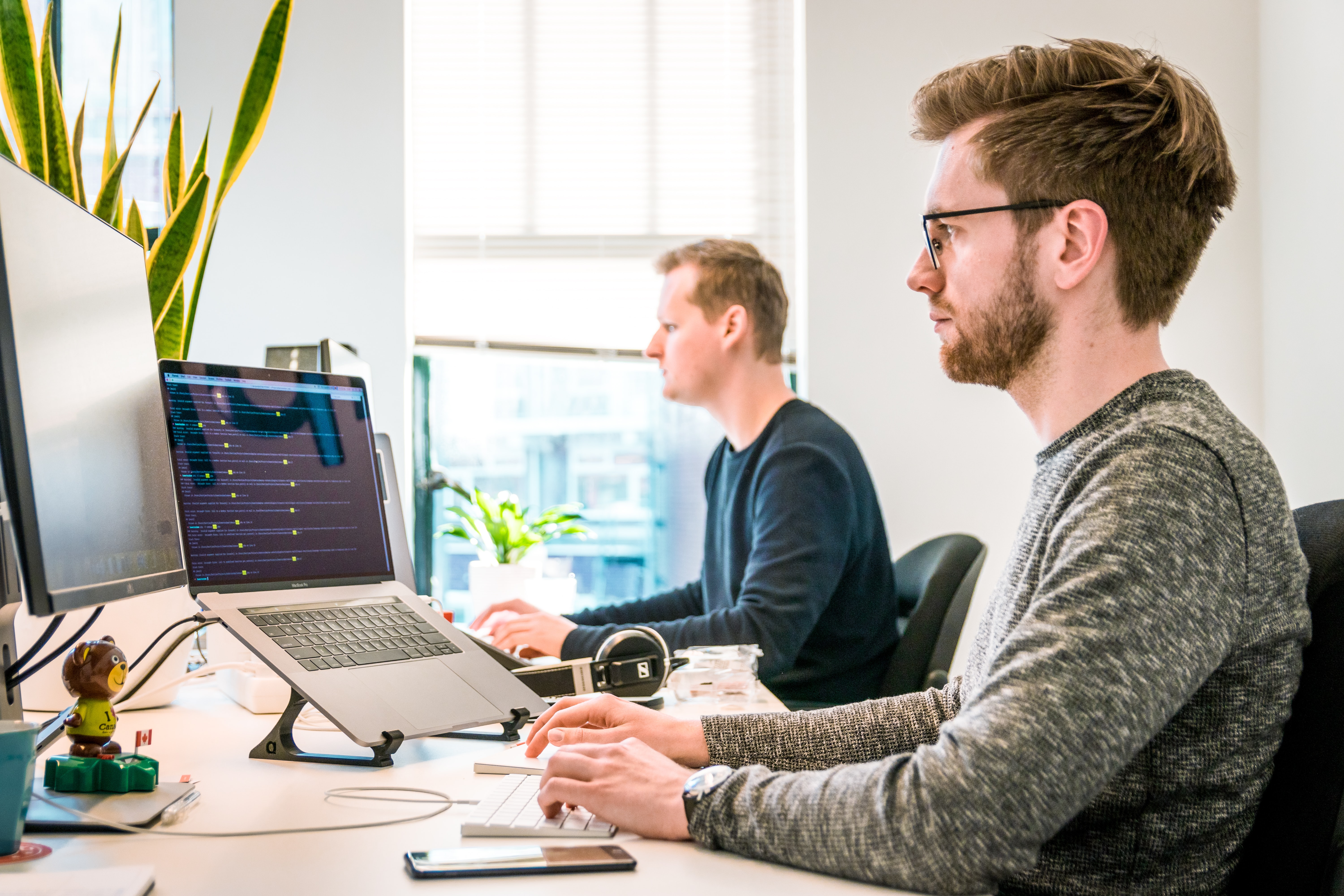 When we hear "dedicated software development teams" we imagine engineers. But what kind of engineers are they? And who's going to do all the testing, designing, business analyzing, and even documentation writing? Well, the wonderful thing about a dedicated team is that it's assembled precisely according to your project's Statement of Work (SOW) or existing backlog.
Building a dedicated software development team for a startup and an established business will differ, of course. But the main difference is in the project itself.
If it's a small web project that is going to be managed by you, you'll need:
Frontend developers

Backend developers

Manual QA engineers

UI/UX designer (part-time)
If it's a big web project, you might want to add the following professionals to the previous list:
Mobile developer

Project manager

Business analyst

DevOps engineer

Automation QA engineer

UI/UX designers and more
Now, as far as budgeting is concerned, you need to understand how pricing works. When hiring dedicated software developers, a client pays a monthly fee that includes the salary of the experts working on the project plus the vendor's fee for handling staff-related operations (good for mid to big projects with a set scope). Once the team is set, it's easy to calculate the final sum based on the hourly rates or salaries of different tech professionals, the vendor's fee, and the infrastructure expenditures.
If you're thinking of hiring a dedicated team, contact Demigos. We'll be happy to tell you more about our prices and processes. Highly skilled tech professionals guaranteed.
How to hire a dedicated development team?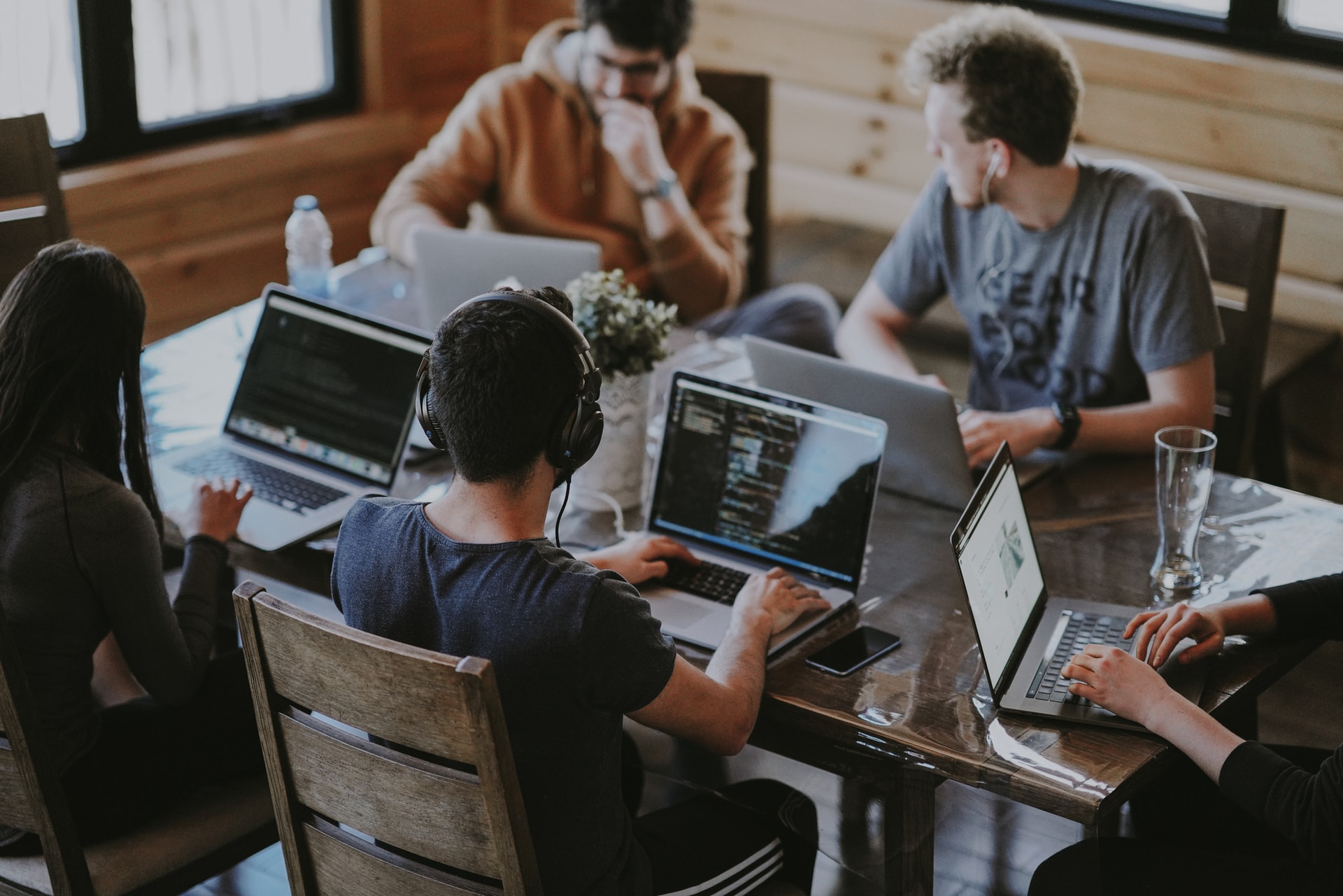 When you decide to hire dedicated software developers, the main thing you need to do is find an outsourcing vendor you'd want to partner up with. Let's dive into detail.
Looking at specific criteria
Depending on whether you're a startup or a big company, you'll be looking for different clues to see if the vendor is right for you, like:
Tech stack compatibility

Domain knowledge

Team size

Prices

Company culture

Consistent quality of service

Risk management

Positive reviews from previous clients

Stability over time

Flexibility regarding clients' requirements

Experience in similar projects

Cultural compatibility
But some things are universal: the vendor has to be professional, trustworthy, and loyal. So, you need to explore them too.
Checking universal criteria
You might already know intuitively what universal criteria mean. But still, let us briefly explain so you won't miss anything.
Professional vendors
They know what tech experts are popular on the market, what technologies are trending but overrated, and which are up-and-coming. They encourage their tech professionals to constantly improve their skills and arrange for their training and certifications.
Trustworthy vendors
They have many 4*-5* reviews on websites like Clutch or GoodFirms. Reviews left by clients who were satisfied enough to fill in a bunch of boring forms. Now that's commitment! By the way, you're welcome to reach out to the people who left those reviews to ask additional questions about the cooperation with the vendor.
Loyal vendors
They aren't afraid of being honest. Their teams respect transparent communication and straightforward feedback. On top of that, they are dead serious about your data security and NDA limitations.
Now, when we talk specifically about building a dedicated software development team, it's a good idea to personally hold interviews with each team member.
Interviewing team members
You may not be skilled enough to evaluate their technical competency (after all, it's the vendor's job to do it), but you should try and feel if the person will be a good fit for your project. During the interview, try to find out if the person is:
Open-minded

Eager to learn

A team player

Responsible

Open to communication

Setting the right priorities

A problem-solver

Good at focusing

Good at admitting mistakes

Full of ideas

Result-oriented
The list goes on and pretty much depends on the traits and skills you're looking for in a dedicated team member. At Demigos, we start by discovering what personality traits and soft skills the client is looking for in dedicated team members. They should resonate with the culture of the management and tech teams our dedicated engineers will be cooperating with. Because for us, it's essential to form dedicated teams around the client's values and requirements.
So, suppose, you hired a dedicated team. How to establish smooth processes when programmers are physically located away from you and your office? We'll talk about this next.
How to cooperate with a distributed team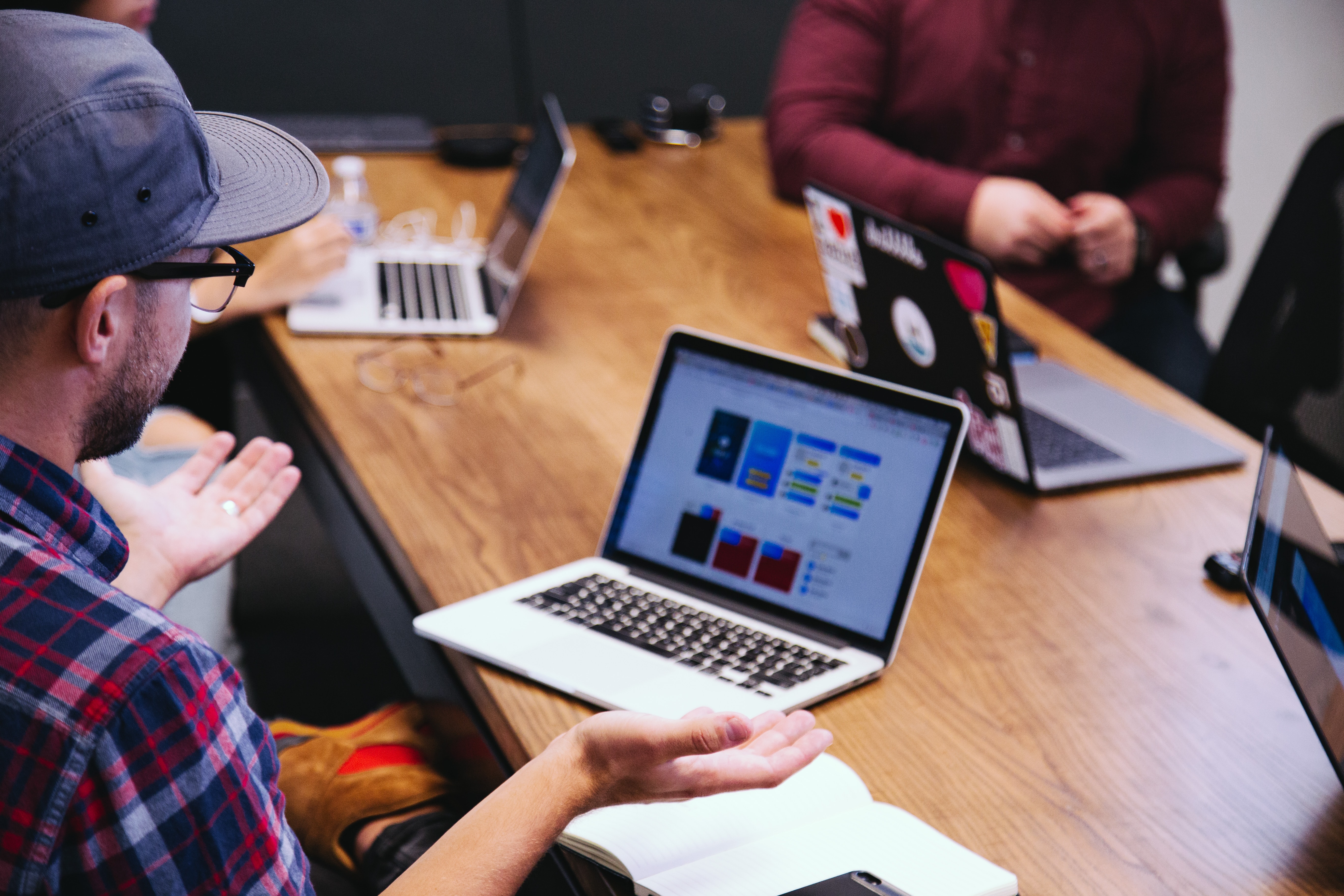 It's no secret that when you work with an outsourcing vendor, you actually build a distributed tech team. The pandemic has taught us to collaborate with teammates remotely thanks to Zoom or Skype meetings, Jira, Trello, or Asana, and lots of typing in numerous Slack channels. But with a team that's not even in your country, it's a bit different. Let's cover the main aspects.
Time-zone difference
The first and, probably, the obvious thing is the time difference. You have to work around the available time slots that overlap between you or your team and the dedicated team.
For example, if there's not enough time overlapping, discuss how you or the dedicated team can start/finish work sooner/later. And if only several hours overlap, decide on the tasks that should be done in this time slot. Preferably, those will be the ones requiring communication: stand-up meetings, synch meetings, all-hands meetings, interviews, etc.
Working days and day-offs
Minding people's time also means minding their calendars: you and your distributed team will have different holidays and celebrations. So it's a good idea to keep a calendar of available days and work around it as you're planning your project's timeline. By the way, Demigos' clients have no problem with these differences. All because we give them all the information they may need about our day offs and national holidays in advance.
Language
Lastly, poor English proficiency will definitely be an issue when communicating with the team. It's called a "language barrier" for a reason. The only thing you can do here is hone your English and demand high English skills from your distributed teammates.
Dedicated team hiring challenges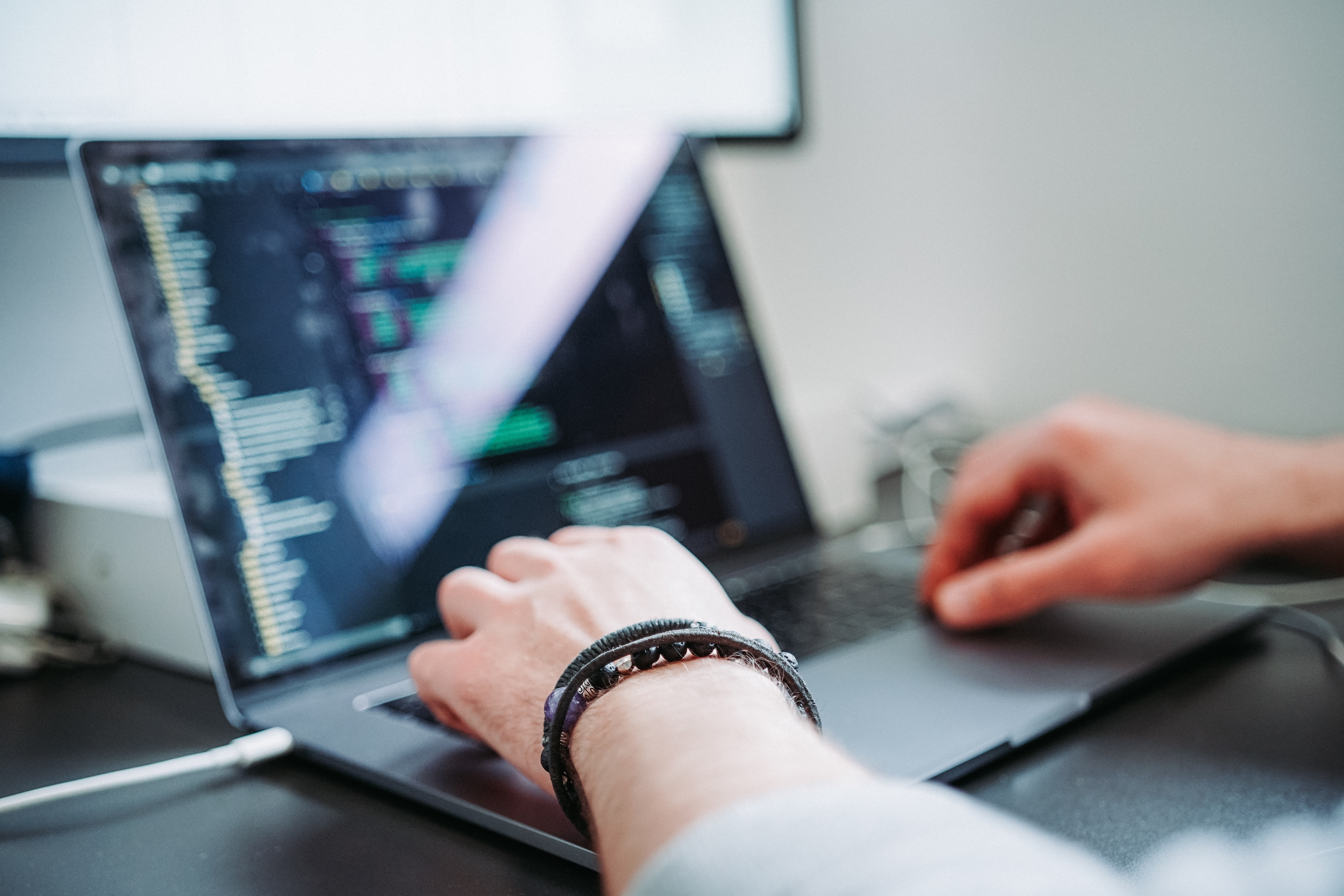 The time difference isn't the only thing that makes it challenging to hire dedicated software development teams. You need to evaluate all risks and reduce any potential ones.
Unknown vendors
Even after reading a ton of reviews from previous clients, it's still hard to figure out exactly how your cooperation with this particular vendor will work out. So if you don't trust what's written on the internet, ask around — maybe someone you know can give you a reference.
Fear for intellectual property
Your ideas are precious to you, and you would be devastated if they got out in the open. We understand these intellectual property concerns completely and know how important it is for you and your investors to know that everything the dedicated team is working on still belongs to you.
With professional outsourcing vendors, you shouldn't worry about intellectual property theft. They usually already have a contract draft in place where these matters are resolved, offering sections that ensure the client is the rightful owner of all intellectual property created in the course of the project. Alternatively, vendors that value their reputation aren't opposed to signing contracts drafted by the client, with every sensitive point laid out.
Failing to find the best talent quickly
Recruiting people for your dedicated team should be done from the top: first, you hire leading positions, and then they help assemble the rest of the team. But senior tech experts are the hardest to find. So you'll either have to wait while the vendor is searching for the lead (which postpones the entire hiring process) or accept that the team members will be hired in parallel (which means they weren't vetoed by the lead).
That's why it's critical to find a reliable vendor whose entire team comprises highly skilled professionals.
Time-consuming engagement
The engagement process can take from weeks to months. Signing contracts, negotiating agreements, and getting to know the team is time-consuming. You shouldn't rush if you don't want to miss an important detail. However, if you don't want to get stuck at the onboarding stage for ages, choose a vendor with established processes.
Working with competitors
This is a tough one. You may be worried the dedicated team that once worked for you will work with your competitors and share your success secrets with them. Well, the truth is, you can't restrain people from working with competitors forever, no matter if they're a member of your dedicated or in-house team. But you can choose a vendor who knows what fair competition means and is ready to establish that in the contract.
So, basically, it all boils down to one question: will offshore or nearshore development improve your project or only complicate things? If you've analyzed your situation and made an informed decision that scaling your tech team with dedicated engineers will indeed benefit your project, then go for it! And we have just the partner for you.
Demigos is a great choice for scaling a tech team
Demigos is an outsourcing company that develops end-to-end IT projects and helps companies with tech staff augmentation. That includes building engineering teams from scratch, scaling them, and managing to fit the timeline and budget constraints while providing the necessary quality. Your business results are the main focus for us and our dedicated teams. Here's what it means for you as our client.
We'll learn your business objectives
We always start by learning the client's business objectives. Primarily, we gather as much information as possible to understand what goals the client wants to achieve by hiring a dedicated team. Then, we build a cooperation strategy based on those goals.
We'll close tech vacancies fast
Our recruiters have extensive experience in closing technical vacancies — all thanks to the advanced and innovative methods of validating candidates during pre-screening interviews. Also, we find out what soft skills the client wants the dedicated team members to have and select candidates with the necessary ones.
You'll get the precise tech expertise you need
We have a team of experienced senior developers who run interviews and select the candidates who have the necessary technical experience and skills for each project. So you don't have to worry that you'll hire people who will bring no value to your business.
You'll have access to a large talent pool
We've got a large base of candidates to choose from. We have representatives in Europe and Latin America, which gives us access to developers in both Eastern Europe and South America. So you can pick from multiple candidates with detailed CVs. And they are all fluent in English.
Accuracy, speed, and quality are three key factors in building dedicated teams. And Demigos ensures them thanks to our accurate and detailed understanding of the client's business goals, expertise in developing complex software solutions, and a team of experienced tech professionals.
The bottom line
So, should you work with a dedicated software development team? It's only for you to decide, and we hope we've made some compelling arguments to help you make your choice. And if you have any more questions about the nuances, processes, or prices of working with an outsourcing vendor, we at Demigos will be pleased to answer them. Contact us anytime.
FAQ
What makes a good dedicated team?
Transparent and honest communication, high quality of code, timely delivery, stable team composition, data security, a dedicated experienced manager, a good command of English, excellent soft skills, flexibility in terms of availability and time zones.
What is a dedicated development team?
When an outsourcing vendor assembles a team of software development professionals according to the project requirements, and this team is 100% focused on working with a specific client, that is a dedicated development team.
When do you need a dedicated team?
When your project underperforms and needs additional resources to take off

When your project is so successful, you're thinking of scaling

When you don't have the time or resources to start a big recruitment campaign

When you're planning big tech upgrades but don't have enough tech talents

When you want to develop supporting products from your product roadmap, but the tech talents you need are unavailable

When you want to outsource routine tasks and focus on business development
Is hiring a dedicated team better than hiring an in-house team?
If your project requires a team that will start working and bringing results quickly, then going for a dedicated team is better than hiring an in-house one. A dedicated team offers a high level of technical expertise, rare talent, fast recruitment, transparent communication, and broad business domain knowledge.