The COVID-19 pandemic highlighted the need for social distancing in all public settings, including healthcare facilities. This resulted in an ever-increasing adoption of virtual waiting room technology. Although the trend was there long before the pandemic, a decision to create a virtual waiting room is no longer a matter of following the trends — it is a matter of safety. With the reality of the current health crisis not ending any time soon, investing in this software is a wise choice.
Demigos is a technology vendor with solid expertise in healthcare software development and delivering enterprise-grade medical solutions. In this article, we'll explain how to launch a virtual waiting room, discuss the benefits you get, and describe the steps you need to take to implement a virtual waiting room solution in your medical practice.
What is virtual waiting room technology?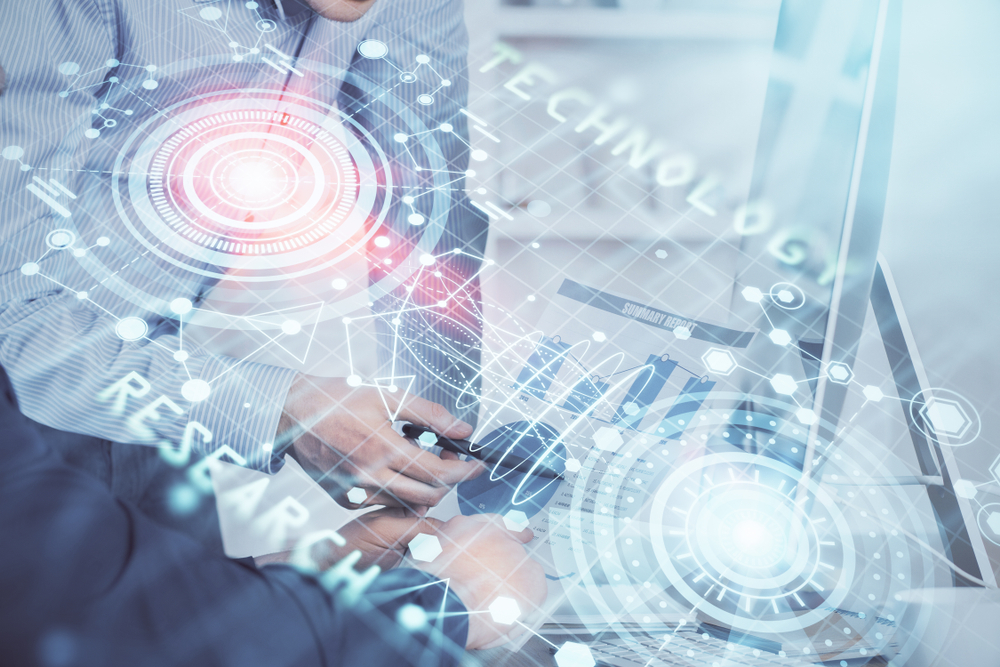 Virtual waiting rooms for hospitals and clinics are a type of software solution that allows patients to check in for a doctor's appointment remotely and fill out all the necessary forms and health details, including COVID-19 self-screening questionnaires. This technology also sends updates on queue wait time and notifications when it's a patient's turn to go to the medical office.
In essence, using a virtual waiting room improves patient experience and reduces exposure to potential infections by removing the need to wait for their appointment in a crowded reception room. Patients can stay in their cars or any other places nearby until a physician is ready to see them. Virtual waiting rooms also protect medical staff and optimize workflow, allowing clinicians to do more with fewer resources.
On top of that, virtual waiting rooms can help a ton with telemedicine. For instance, they can provide patients with convenient access to all the required pre-appointment instructions, notify them of queue progression, and send an alert when a doctor is available for a teleconference call. This way, patients can do anything they want, instead of waiting in front of a computer screen or mobile device.
6 Main reasons hospitals need a virtual waiting room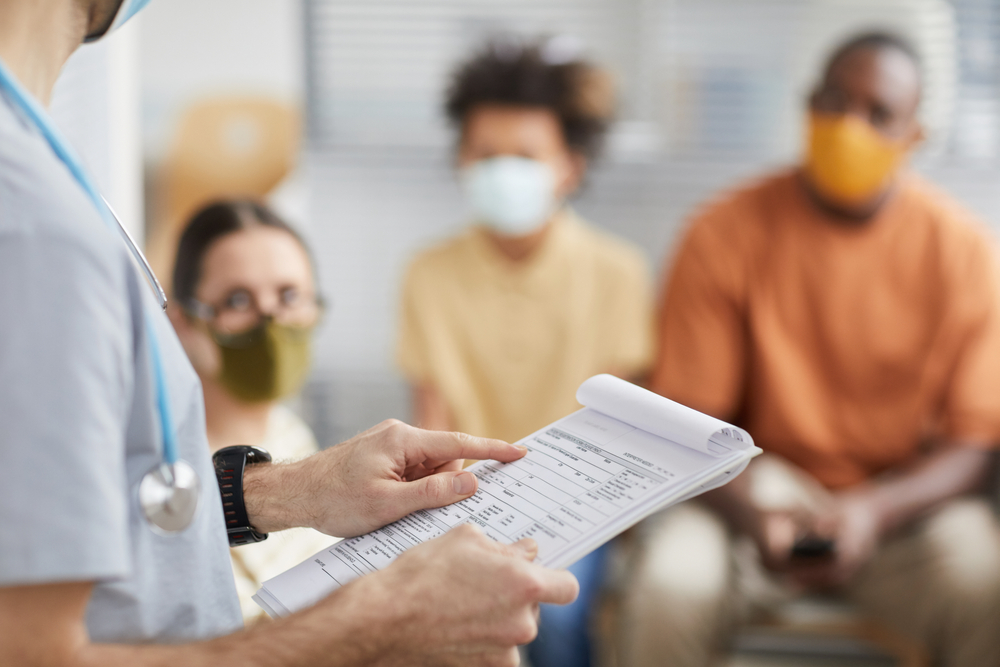 You cannot avoid having a physical reception desk altogether. Some patients come to an emergency unit. Some cannot wait outside, for example, if they use public transport and it rains or snows. However, a virtual waiting room does provide significant benefits in the majority of cases.
Let's briefly cover five key reasons for launching a virtual waiting room solution at your medical practice.
Improved infection control
A waiting room full of people with running noses who cough and sneeze all the time is a nightmare for both the patient and medical personnel. By removing the need for the patients to be physically present to fill in the paperwork and wait in the queue, you reduce exposure to infections, both for the patients and for your staff.
Better queue management
When patients check-in for a visit and complete all the details online, medical staff can manage the queue more effectively by getting real-time updates on who has completed the forms, who hasn't done it yet, how long ago any given ticket was submitted, etc. This way, your personnel can see how long each of the patients has been waiting, who is ready for an appointment, and who might need help with completing the forms.
As a result, you'll be able to speed up the process and avoid delays caused by bureaucratic procedures.
Better traceability of patient journey and data
When a virtual waiting room is integrated with a hospital management solution, a medical facility can easily keep track of patients' visits and collect basic information more effectively.
In other words, when patients fill in all of their health details themselves through a virtual waiting room, your staff can use the time to engage in more important tasks without the worry that something will be amiss in paperwork.
More patient-friendly environment
Coming to a hospital presents a great deal of stress in itself for many patients. Being exposed to a crowd of other ill people adds to the strain, not to mention the need to discuss the details of their condition within earshot of strangers and endure the hassle of the lobby.
By submitting all the details from a mobile device, patients avoid all these distracting factors and get a much better experience. Besides, this way, you can provide all the instructions in a digital form so the patients have them at hand and can refer to them whenever needed.
What's even more important, a virtual solution can serve multiple patients at once without creating a sense of not being cared for in your patients.
Helping patients prepare for a visit
The best part of using a virtual waiting room is that a digital platform never gets tired or frustrated of answering the same question for the hundredth time. By integrating the remote check-in with your knowledge base or patient engagement software, every patient can get all the answers they seek in a few clicks.
For example, automated reminder functionality enables patients to start the preliminary check-in process by following a link in an SMS or a message service. Such reminders can have links to a plethora of useful information to help patients with their preparation for meeting their doctor. On top of that, AI chatbots can help you ensure a personalized experience for every patient.
Reduced no-shows
Many people still miss their appointments for a variety of reasons, from urgent office tasks to traffic jams. Also, if a patient is not in constant pain and just has a regular appointment, they can simply forget the time and date of the visit. No-shows are bad for healthcare providers as they mean wasted time and lost money. Having a virtual waiting room queue helps quickly adjust the appointments of patients to minimize the losses from no-shows.
These benefits are merely the tip of the iceberg. Still, the need to invest in building a custom virtual waiting room solution should already be evident. The question is not "why?", it is "how?" Let's discuss this next.
How do you create a virtual waiting room?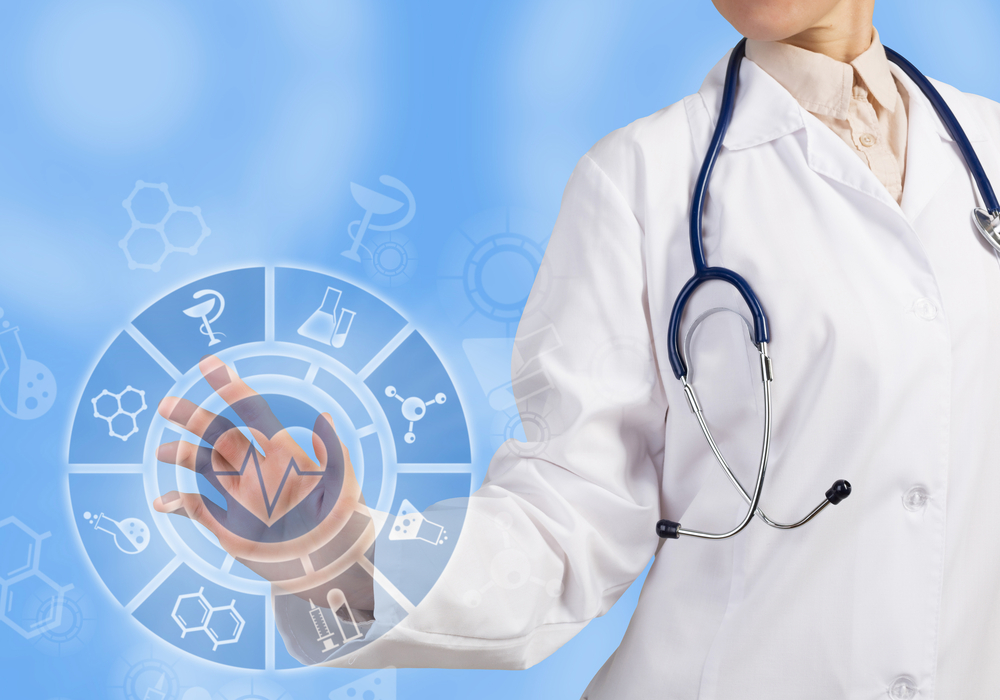 There are several key steps to take when making a virtual waiting room for your healthcare business. We will briefly list them below to help you see the big picture.
Gather requirements
Plan out with your stakeholders what you expect the future software portal to be able to do. Perhaps, you might want to include some specific features or integrations with particular systems. Knowing what functionality you need and want to receive helps your technology provider plan out the development process and budget correctly.
Evaluate the solutions and IT infrastructure in place
A virtual waiting room is no silver bullet if it isn't used in conjunction with various other healthcare software systems of the hospital's IT environment. Ideally, the platform should automatically check for scheduled appointments within your hospital management platform, send automated reminders to people from your CRM, provide access to a knowledge base, enable secure transfer and storage of personal details, etc. That's why you may need to update or replace outdated solutions before virtual waiting room software development and implementation can begin.
Design for all patients
Inclusive design is a good approach to ensuring you create a virtual waiting room that will be easily usable by all patient groups — from teens to seniors. Keep in mind that building agetech imposes certain usability requirements that should be addressed as early as possible. This will help all of your patients, not only the senior ones.
Ensure legislative and HIPAA-compliance
While appointment reminders can be sent via SMS or popular messaging apps, further communication with patients must take place in a secure HIPAA-compliant app. The solution you use must ensure the security of PHI (protected health information) transfer and storage. Also, the workflows in place must adhere to other legislative requirements. All of this should be addressed from the very start, as adjusting finished software after its release is quite costly.
Build and implement the software
Naturally, the company you select must build the required features, test the code, and prepare all the required deliverables. Once your technology partner finishes building the platform, they should help you to implement a virtual waiting room solution in your healthcare organization. This usually involves integrating the new system with the rest of the digital assets you use.
Most healthcare providers don't have the expertise needed to develop virtual waiting room software. So, the best choice is to find a reliable development company to outsource this task to. The list of things you should look for includes a portfolio of successful healthtech cases, the ability to provide end-to-end development services, including post-release support, and reviews from previous clients.
If the company you select is knowledgeable and experienced in healthcare software development, like Demigos, they will be able to complete all the steps above professionally and on time.
Once you design and develop all the required features in tandem with your technology partner, it's time to implement them in your facility.
3-Step process to implement a virtual waiting room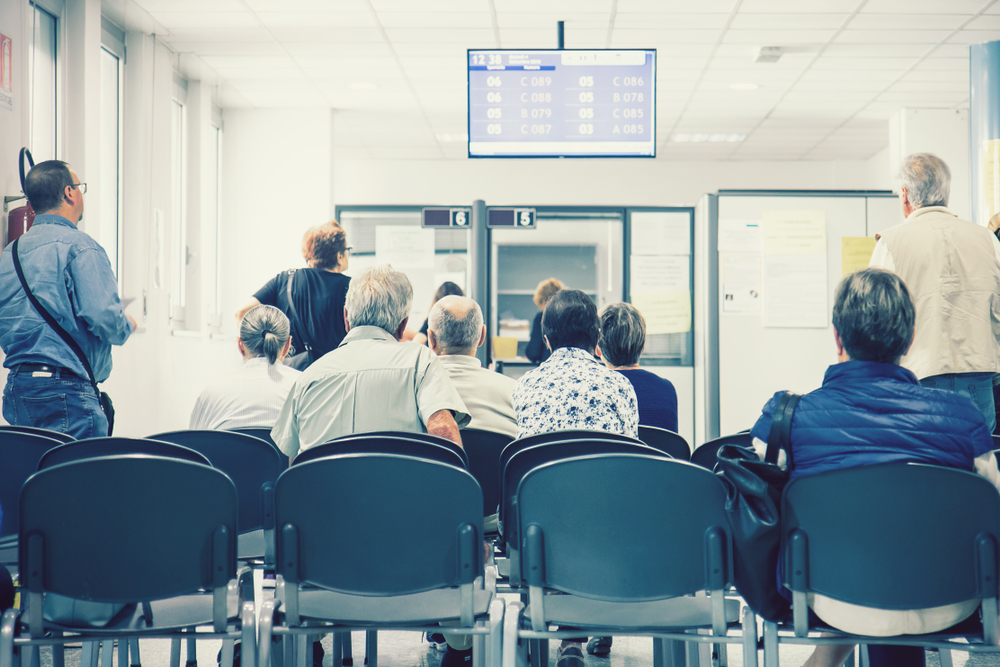 While the transition to a virtual waiting room can be really needed, and both your staff and patients will benefit from it, any change requires preparation. So you need to ensure error-free implementation. Here's what you should do.
Prepare automated check-in stations
Patients who are stressed and in a hurry can forget their mobile phones. Thus, you should place automated check-in stations near the entrance to your facility to enable patients to complete registration and fill out all the tickets and forms on-site. This will help minimize the risk of transferring infections and the amount of time/contact needed to accomplish the visit.
Educate your personnel
No matter how good your virtual waiting room software is, if your staff does not know how to use it, you won't be able to get all the benefits we mentioned above. So you need to ensure your employees have received the appropriate training and can use all the features of your new software. On top of that, medical staff should know how virtual waiting room technology works on the patient's side so they can provide patients with instructions whenever they have trouble using your solution.
Inform your patients
The goal of using a virtual waiting room is to streamline the appointment experience both for your staff and patients. To ensure this outcome, you should prepare patients for the upcoming changes. For example, you can place tutorials on your website, email instructions to patients, or notify them in any other way possible to make the transition to the new system as seamless as possible.
These are just the most obvious moves, and you might find a need to add more steps to the process. However, once the solution is developed and integrated with the rest of your IT environment, making a virtual waiting room an integral part of your medical practice shouldn't be too hard.
Wrapping up
Launching a virtual waiting room for your hospital or clinic will help you streamline the appointment process, minimize staff and patient exposure to potential infections, and optimize resource allocation. Since the process of developing and implementing such software is complicated, it's best if you find a reliable partner.
So, are you ready to make a crowded physical waiting room a thing of the past for your facility and replace it with a virtual waiting room solution? If so, contact us! We can handle the virtual waiting room software development and implementation process, allowing you to focus on the most important thing — taking care of your patients.