As UI/UX design trends change, it's become increasingly important to have a website with a personalized experience for each user. It's just as important to find an agency that is a personalized fit for your project. That's where we come in! At Demigos, we put our clients first. We are happy to announce that Clutch has named Demigos a top B2B company in Ukraine in the creative and design category!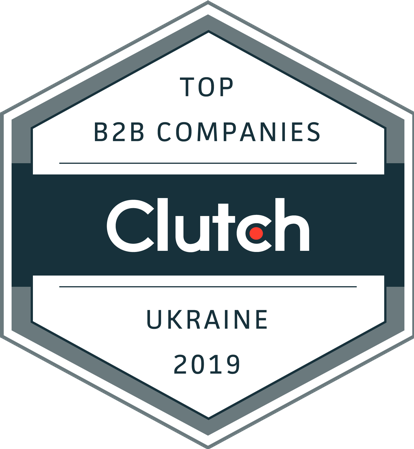 Clutch, a Washington, DC-based ratings and reviews company, allows users to search the best design service providers. Their team fairly ranks companies on their site through a transparent process, in which independent Clutch analysts speak directly with past clients of companies to ensure authenticity. We are thankful to all of our clients who have left reviews, allowing us to maintain a 4.9-star rating!

"We are honored to receive this award from Clutch. We feel lucky to have worked with so many great people and organizations that have helped our company earn a position as one of the top service providers in Ukraine. Our goal is to help companies and startups to grow faster and become more efficient by implementing the most suitable IT solutions for their businesses. We dive deeply into every client's business case and come up with the best solution for the organization. And we are so glad to read on Clutch feedback of our clients from North America and Europe about the positive economic impact, which our solutions bring to their businesses. Thank you to everyone who has made this possible. And believe us when we say that we are just getting started." – Ivan Dunskly, Founder & CEO
Clutch has two sister sites, the Manifest and Visual Objects, that are great resources for buyers. The Manifest, a company list resource, compiles how-to guides and business survey data. Visual Objects is a data-driven portfolio site that allows potential clients to visualize their own projects.
Interested in working with us? Check out our Clutch profile or get in touch with us directly.