Mobile apps have changed the way we consume products and services. Our expectations as consumers have adapted to new technology and in turn changed the way companies are doing business. The sharing economy revolution and shift in consumer behavior have allowed businesses to reach new customers, change their processes, alter their organizational structure and discover new ways of carrying out tasks.
We have created a range of mobile apps for businesses that have allowed them to improve their processes, increase sales, and connect with more consumers. Each business came to us with unique needs and we created tailor made mobile app solutions to suit their industry and target audience by building an online portal for every client profile.
1. Wendy's Team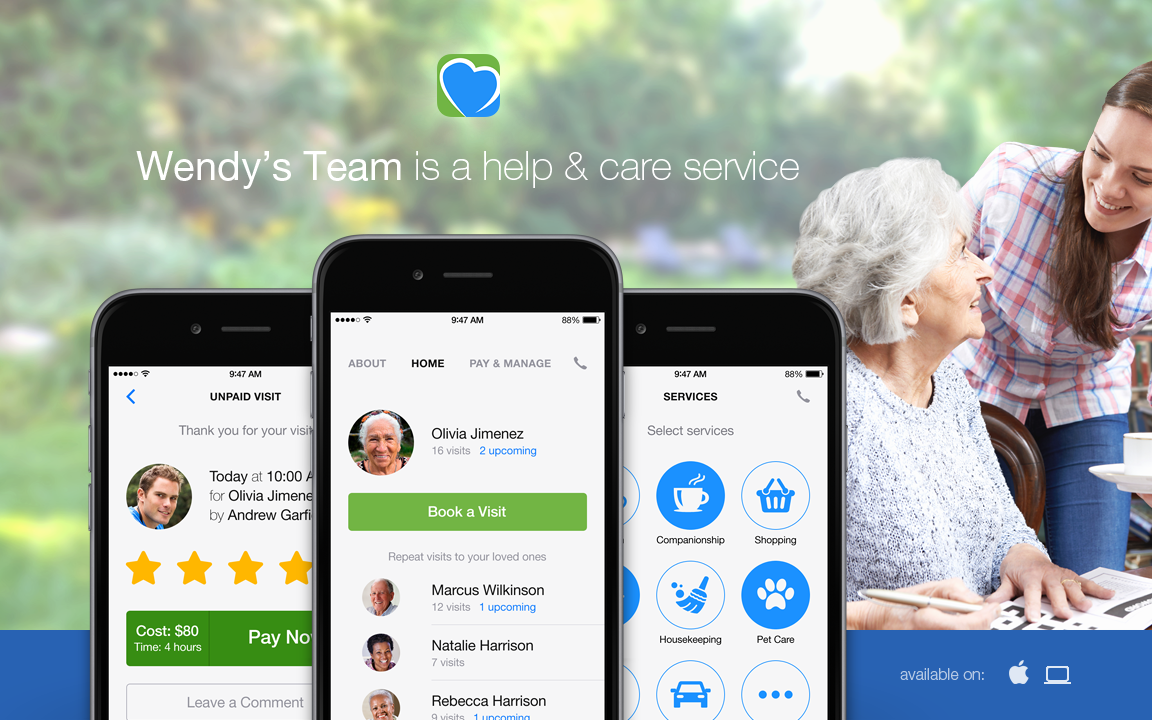 Wendy's Team is the Uber for the senior care industry. Wendy's Team is a platform that connects seniors with local carers that provide a range of services including housekeeping. All of the services can be paid for via the app. Healthcare administration apps are few and far between so it was an extremely exciting project to take on.
We took on the project from scratch and found Wendy's team manager that was spending 30 to 40 hours a week just to handle requests from only three clients. The time being invested in organizing requests from clients was hurting the company's returns.
The IT platform we created allowed the business to cut it's time spent on business processes and redirect management resources. After the launch, the manager cut down his workload to 4 to 5 hours a week and had 15 clients added to the company's portfolio.
The automated system meant that all of those hours could be managed by just one person and freed up resources to the sales team which have taken advantage of the system's data to achieve 20% month on month growth.
2. Doll+Leiber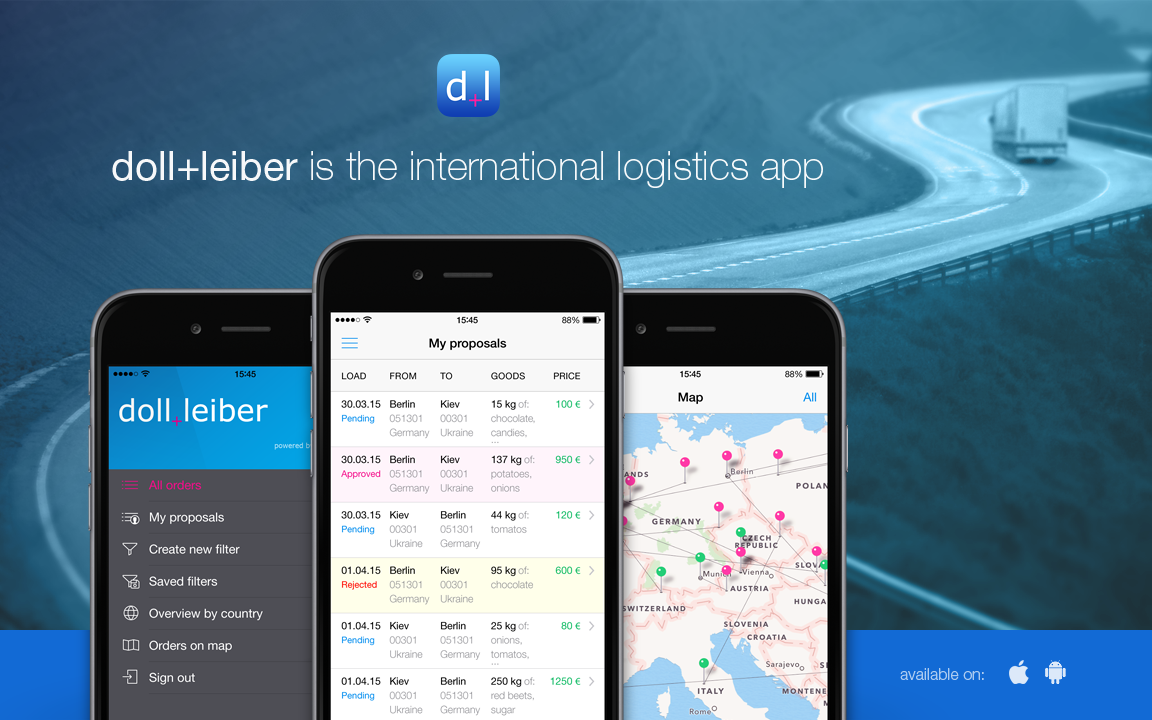 We built a new platform for a logistics company that handles requests for the trucking industry. German based Doll+Leiber receive an extremely high volume of requests that were putting an unsustainable strain on their organizational structure and business model.
We developed an order management system for the logistics company that allowed it to organize orders that were waiting in line by transferring them onto independent truck drivers and carriers. This meant that requests were snapped up quicker, making the company more efficient and it's customers more satisfied.
3. Universal Coach Line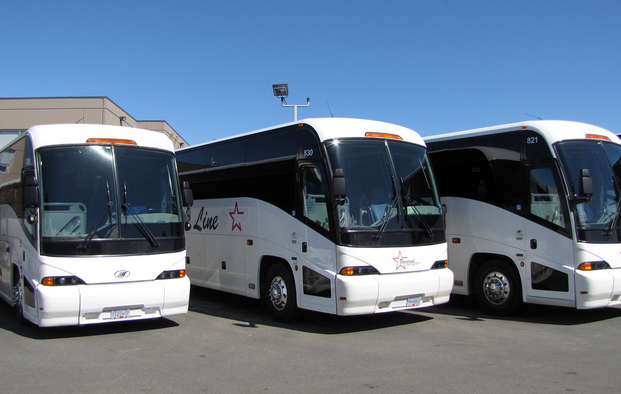 Universal Coach Line is a charter bus company that operates in Canada. The coach company has two offices that process all sales and bookings using a desktop system that didn't allow for central data processing. It meant that the company couldn't share order statuses and information between the two offices and resulted in a lot of unnecessary paperwork. Paperwork automation was a must for the company, along with an order processing system to help them improve sales and communication with customers.
Demigos implemented a single web based solution that centralized data and allowed staff to share and monitor order status. The solution cut time spent on processing orders, improved communication and significantly reduced paperwork.
4. Midland Medical Supply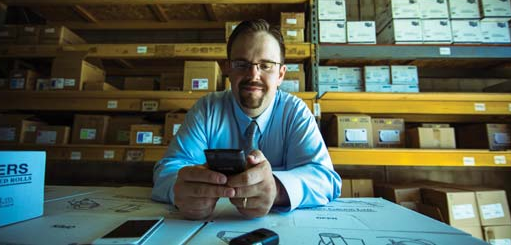 Midland Medical is a medical supply distributor in Nebraska that used to rely on staff for stock checks, who then had to manually enter the data in the company's system. The process was time consuming and open to human error.
We helped the medical supplier to implement a process that would "resuscitate its receiving process with mobile technology". The app allows employees to simply scan products upon arrival and the data is immediately entered to the central data system.
Customer service representatives can then gain on-the-spot access to what's in the company's warehouse, in keeping with Midland Medical's goal to continuously improve customer services. The inventory management app means that the information is available immediately to the entire company.
Ben Dinger, IT Administrator at Midland Medical explains that "as soon as an order hits the Power Systems server, we know about it. And when I say immediately, when it comes to this, I mean literally immediately. This really speeds things up on our end."
The app has been cited as a great example of how mobile apps are improving the business process of companies.
5. NDA Messenger Service for Doctors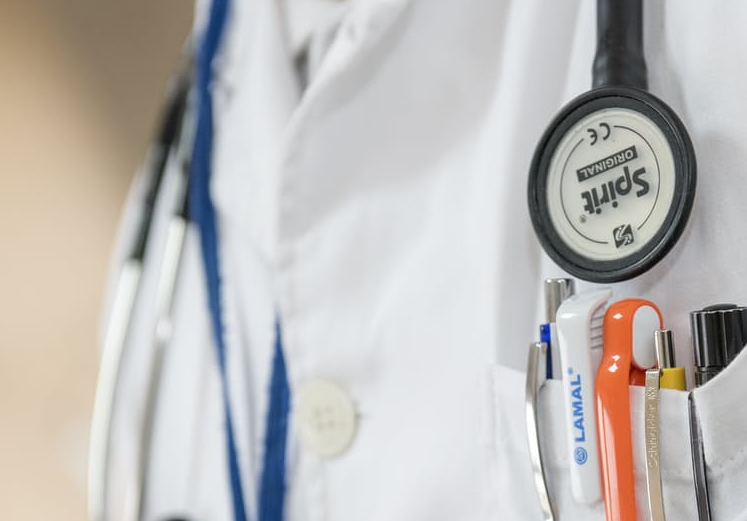 The innovative app is helping doctors identify and treat patients with burns and skin injuries. The mobile medical app by Swiss company NDA allows doctors to take a photo of the injury and upload it to the database, where it can be viewed and analyzed by the community of medical professionals.
The mobile app has improved communication between doctors and allowed them to request a second opinion from colleagues. This in turn improves the medical attention for the patient and advances what the medical profession's understanding of injuries. The app saves patients time as the community can help in real-time and the correct treatment can be applied at a fraction of the time.
6. One app instead of thousands of cards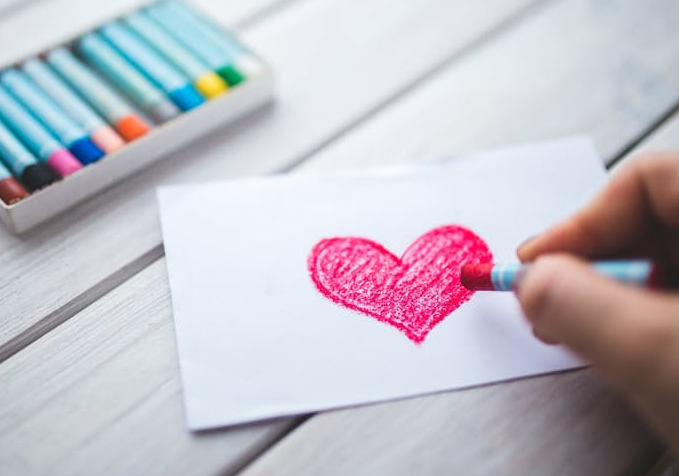 The Russian retailer's loyalty rewards card was costing the company a lot of money because of the sheer amount of cards it was having to produce for customers.
The cards had chips that were very expensive to produce and the rewards scheme was based on referrals where customers were encouraged to recommend the retailer to friends and were rewarded for doing so. This meant a huge amount of expensive cards were being manufactured every week to cope with demand.
To combat costs the company built a mobile app that allows customers to earn loyalty points and the retailer to further engage with its loyal customers with newsletters, discounts and new products.
7. Smart Home Surveillance App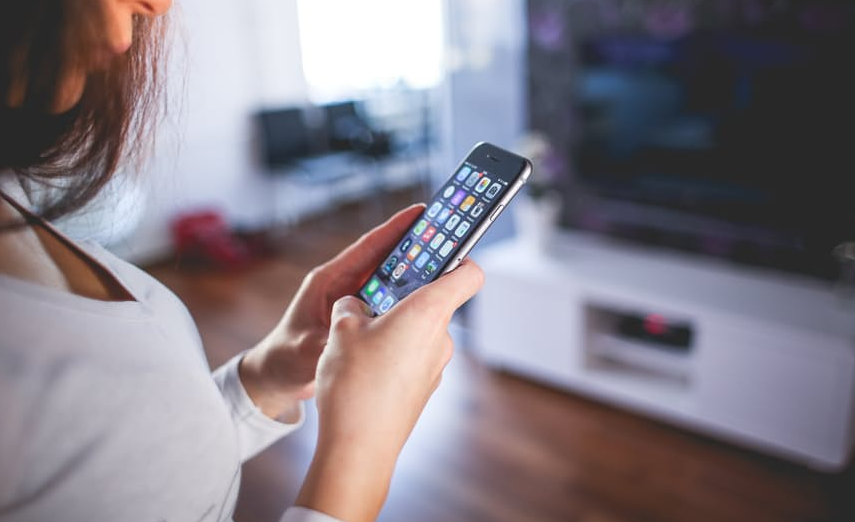 The Smart Home boom has well and truly arrived. The company produces security systems for homes and there was a demand for customers to be able to monitor their homes from their smart phones.
The app changed how the customers interacted with the business and allowed for them to get more feedback from active users.